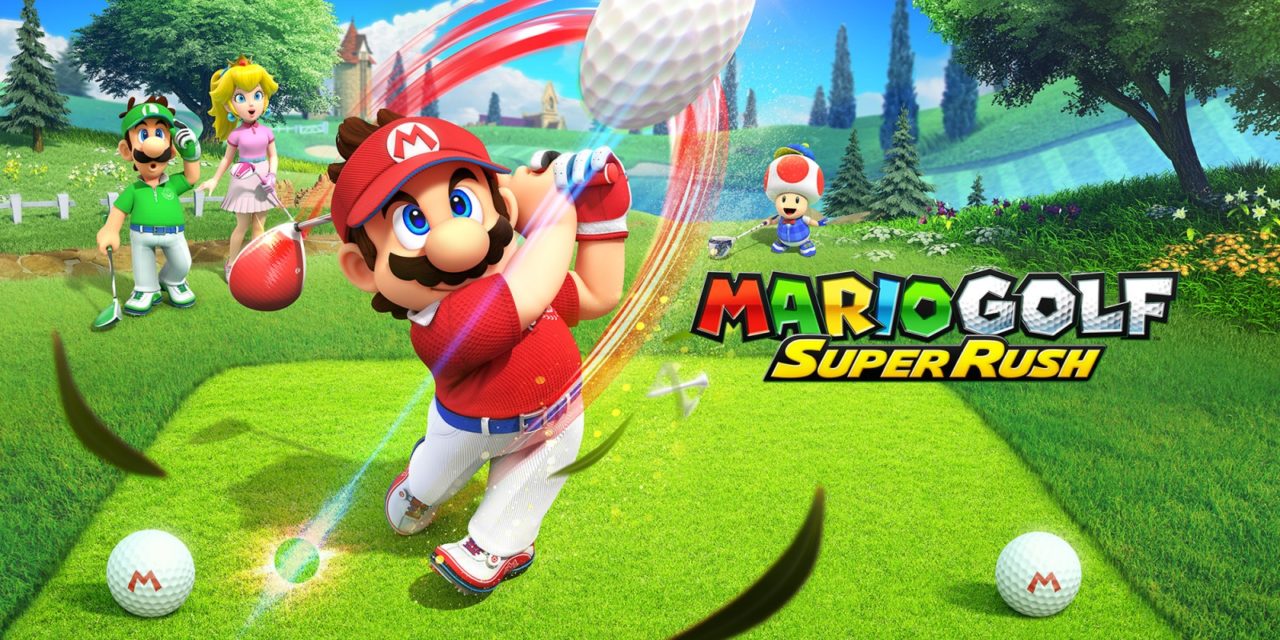 Mario Golf: Super Rush adds a free DLC to up the anty in this swingin' game.
Mario Golf: Super Rush has only been out for just over a month and it has now received its first DLC with promising new updates!
The DLC is free for everyone to download and includes a new character, a new course, and a new gameplay mode for players to enjoy.
Mario Golf: Super Rush Ver. 2.0.0
Toadette has joined the roster which brings the game's total number of playable characters up to 17. She is a control-type golfer and her special move is called Super Pickax Stinger. She has the most control of all the characters that are playable, however, has the lowest power. She is recommended for those who want to hit the ball exactly where they want it to go, one shot at a time.
The new DLC also adds the seventh course to the game, set in New Donk City from Super Mario Odyssey, with 18 holes. Players have to rebound the ball off the buildings in order for it to reach the hole. There are two difficulty levels to choose from, "Amateur" and "Pro", making the tees and greens of all the holes completely different.
And finally, there is a new Ranked Match gameplay mode, which lets players take part in ranked games online for new rewards. The goal is to improve your global ranking from "C-" to "S+" based on the number of monthly match points you accumulate from the results of your matches. If there are only a few opponents available when online, you will be matched up even if there is some rank difference, but there is a handicap where higher ranked players will be behind you on the tee. If you can beat a higher-ranked player, a bonus will be added to your monthly match points.
Some of the rewards include the ability to choose different colours for Yoshi.
Have a look at the Ranked Match mode that will be added in today's update. The greens await! pic.twitter.com/YulhNpzub3

— Nintendo of America (@NintendoAmerica) August 5, 2021
Nintendo has promised there will be more updates coming later this year and with developers like Camelot, it could be a similar case to their other sporting classic, Super Mario Aces, where the game is constantly receiving free updates to keep players coming back.
Mario Golf: Super Rush is available for Nintendo Switch now.
Go2Games are up for awards! If you enjoy our content, please find some time to vote for us here and here!
Sign up for our newsletter from the website.
Instagram: Go2GamesShop
Twitter: Go2Games
Youtube: Go2Games.com
Facebook: Go2Games.com