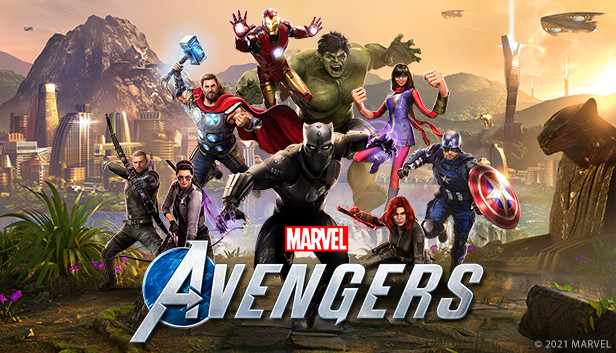 The internet is a funny place, isn't it? It's the perfect place for fans of movies, games and music to all conjugate together and talk about their favourite media. This also serves as a place where they can team up to joke and troll things also. Unfortunately for Marvel, that's exactly what happened with their Marvel Avenger's title. Everyones assembled and not in the way they would've been hoping for.
Marvel's Avengers has had a difficult experience thus far. Its desire to maintain a marketplace economy and strange RPG progressions are just a couple things which have got fans annoyed. Recently, fans have been proclaiming their issues with the game in a new imaginative way. Taking inspiration from Marvel's What If…? series, they have been employing this template where the improvements to the game were made in an alternate universe. Sounds pretty funny to be fair.
What If…Hulk Could Jump High?
One redditor called Qushu92 proposed "What If… Hulk Could Jump High?" as a response to Hulk's limited jumping abilities. Obviously, Hulk can jump ridiculously high in pretty much every other form of media he is in.  Qushu92 wants these restrictions to be removed so players can have a true Hulk experience.
These traversal difficulties were furthered by Oselote360, who proposed the question "What If…Iron Man could fly fast?". It's simple things like these which the fans want. Who can blame them really? When you buy an Avenger's game you want to really feel like you've got full control of Earth Mightiest heroes. Yet we're still not quite getting that.
What If…The Kree Were An Actual Threat?
Another criticism that the Marvel title has had is its disappointing villain AI. This is because of the lack of antagonists and supervillains that we come up against throughout the main story. Instead we are greeted with a number of AIM hoardes which leave us with some repetitive fighting mechanics. Think of all the fun we could've had taking on the best of the Marvel Rogue gallery.
But because the Kree are remanded to Marvel's Avengers' initial campaign as a final boss through QTEs, it is understandable that their inclusion has disappointed fans. Do better, Marvel. What If…The Champion Levels Were More Than Percent Increases?
This has been a major gripe for fans since the game was first released. Qushu92 has brought up this issue once more, suggesting the Champion levels are simply 'stat boosts' which don't have any significant impact. Speaking on Twitter, they wrote:
"It gets me every time when people say the Champion Levels are fine. The entire world of Marvel at your fingertips.Character levels are character specific and they couldn't imagine beyond: Now you can punch a little harder or your defence is slightly better. No character-centric boosts that make whatever these characters do even more impactful, just stat boosts".
These templates have added a humourous twist on all of the games problems. Let's just hope the devs decide to listen.
Sign up for our newsletter from the website.
Instagram: Go2GamesShop
Twitter: Go2Games
Youtube: Go2Games.com
Facebook: Go2Games.com
Store: Go2Games.com