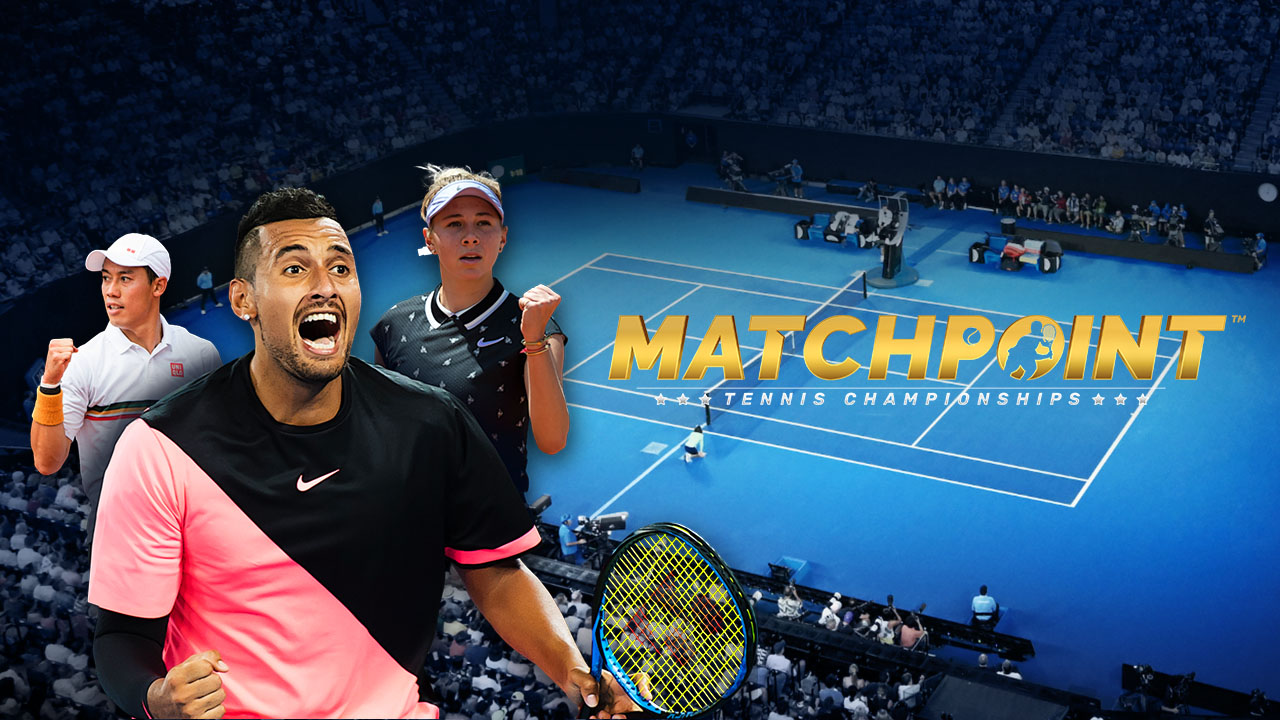 Whilst the tennis world has gone into hysteria in the last few weeks, we're here to bring you some news which might put a smile back on your face. Kalypso Media and Torus Games have officially announced that Matchpoint- Tennis Championships will be coming to PC and console soon. How exciting!
Matchpoint – Tennis Championships is an all-new title that will look to deliver 'authentic gameplay and an immersive tennis experience to the masses'. Spring 2022 is when we'll be able to experience all the tennis fun we could desire. The game will be released on Xbox One, Xbox Series X|S, PS4, PS5, Nintendo Switch and PC through Windows.
Obviously, the game will do well to compete with the likes of Tennis World Tour and AO Tennis, but why shouldn't it be optimistic? In my opinion, this competitiveness in the tennis gaming landscape is exactly what the likes of FIFA needs to make EA improve upon their titles. However, that's a topic for another day. Check out the announcement trailer for the game down below:
What'd you all think of that then? Whilst the trailer is relatively short, we reckon it's going to be an absolute blast! Get ready to use the right tactics, intelligent player positioning and authentic ball physics which will have any tennis enthusiast excited!
Additionally, the game will offer enhanced character animations with full player control. This'll make you truly feel like you're about of the big action, recreating it in the closest way you can possibly get. As such, we've decided to compel a list of all the other great game play features you can expect to find in the game.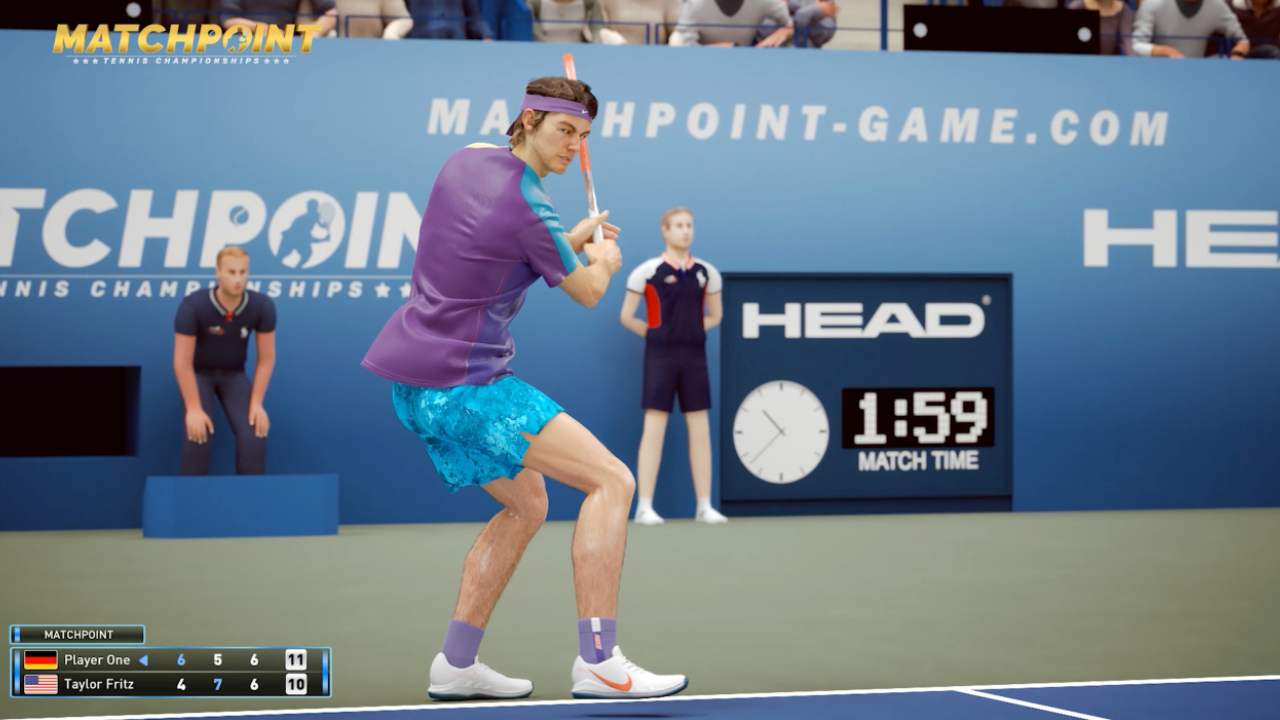 Key Features In Matchpoint- Tennis Championships
Start your journey in single-player or online multiplayer. A deep career mode featuring a merit-based ranking system allows for accurate and competitive matchmaking.
Create your 3D tennis star. Choose your look, fashion, and play style with an array of customization options, including true-to-life techniques such as left-or right-handed, one-handed, or two-handed backhand.
Dominate the court as a tennis professional. Matchpoint – Tennis Championships features 16 real-life international tennis stars from the professional circuit, including Nick Kyrgios, Kei Nishikori, and Amanda Anisimova.
Fully customise your athlete and wearables. The game features gear from all of tennis' name-brands, including UNIQLO, HEAD, and many more – giving players the chance to use their equipment, from rackets to clothing. Unlock special equipment by winning competitive matches.
Master all strokes and shots in grand style. Determine the outcome of a rally by choosing the best technique for the time: topspin, flat, lob or slice shot.
Take on opponents in local or online matches: Defeat challenging AI opponents or challenge your friends and rivals to a virtual tennis duel.
Study your rival's moves and tactics. Watch your opponents and get to know their strengths and weaknesses to gain a tactical advantage before you even hit the court.
Practice makes perfect: Hire a personal coach to hone your skills. Enhance your strengths and diminish your weaknesses with an in-game coaching system of individual training modules.
Fine-tune your tactics in Practice and Training modes: Jump into various mini-games to hone your perfect game and become a force to be reckoned with on the court.
Compete in exhibition matches at spectacular venues around the globe. Each court has its unique characteristics; study your arenas of play and adapt your game to grass, clay, and hard courts.
Replay mode. Capture your fiercest rallies and decisive matchpoints on film and study the outcomes to improve your game.
Who can't wait to get their hands on this one then? We certainly can't! In the meantime, why not check out another sport which has had great success in the Mario franchise recently. Additionally, pick one this tennis title to keep you entertained until then!
Sign up for our newsletter from the website.
Instagram: Go2GamesShop
Twitter: Go2Games
Youtube: Go2Games.com
Facebook: Go2Games.com
Store: Go2Games.com