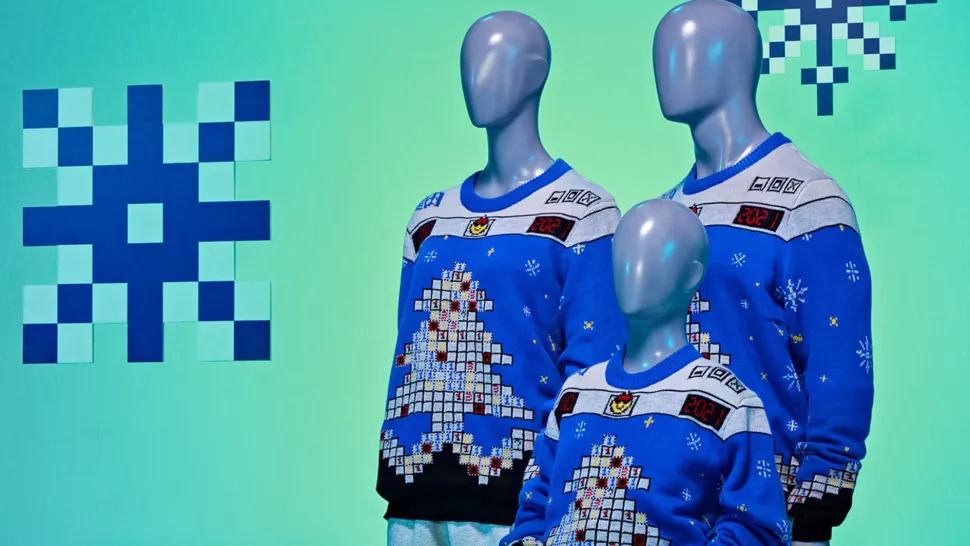 The classic Minesweeper has its own official sweater
Ugly holiday sweater season is in full swing, and Microsoft has released its annual themed ugly sweater for the Christmas season. For this year, Microsoft takes its Christmassy inspiration from Minesweeper. With an undertone of a saturated and garish blue, a Christmas tree stacked out of Minesweeper game elements is centered on the sweater. A nice embellishment to be found is minesweeper bombs that decorate the elbow areas.
This sweater retails for £57.95. If you want to get it as a potential present in time for Christmas on December 24 with standard shipping, order it by December 8. With expedited shipping (that comes with an upcharge), you can order by December 15.
£57.95
A nostalgic and retro ugly sweater to show off at your holiday parties.
Microsoft's Cyber Monday sale is still ongoing. You can get a great deal for a 3-month Xbox Game Pass and a ton of great game deals–including Assassin's Creed Origins, Odyssey, and Valhalla Bundle at a special discount.
Also, if you aren't aware, Xbox is having its 20th Anniversary celebrations at this time. Check out our articles which showcase the many things that Microsoft is doing to commemorate this milestone.
Sign up for our newsletter from the website.
Instagram: Go2GamesShop
Twitter: Go2Games
Youtube: Go2Games.com
Facebook: Go2Games.com
Store: Go2Games.com