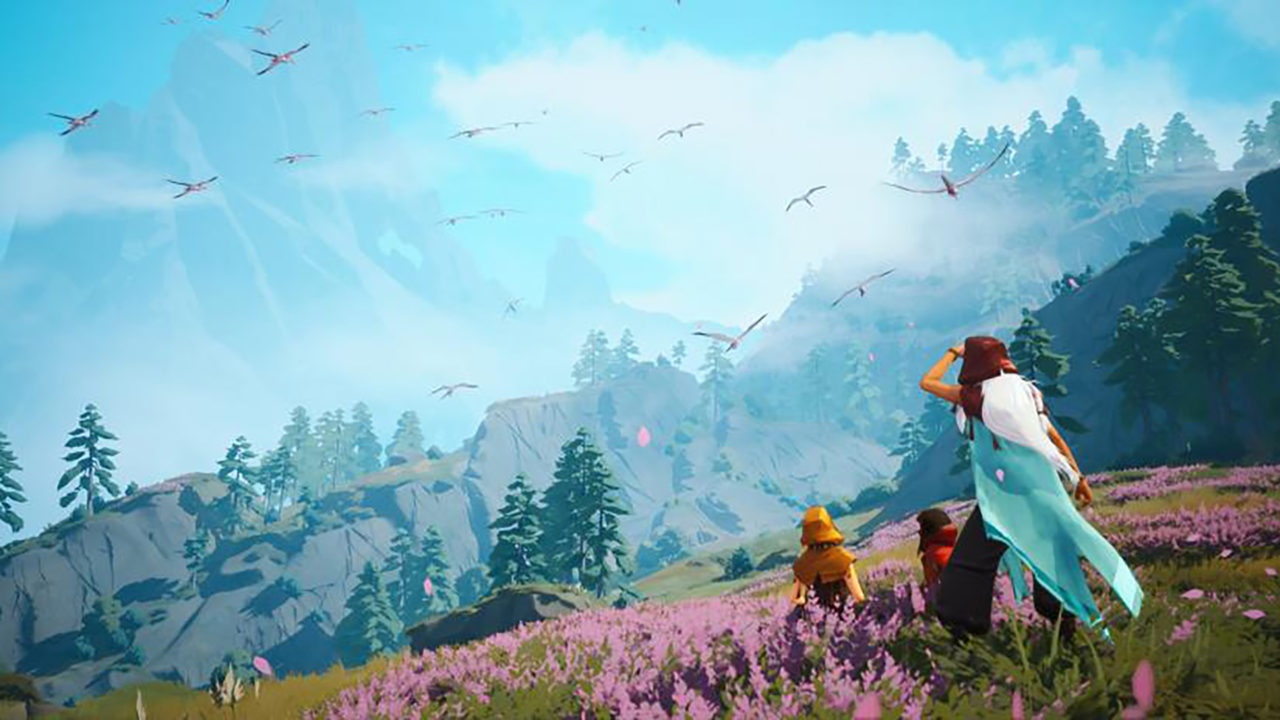 Any fans of Alien: Isolation out there? If you really enjoyed the suspenseful horror inspired by the hit film franchise, well we've certainly got some good news for you. The lead designer of Alien Isolation has now joined Rare to lead the design team working on Everwild.
For those unfamiliar with the upcoming game, it is being produced by British studio Rare which is currently owned by Microsoft. What we know exactly about the game is vague, but it looks to be an emergent MMO – framed in a fantasy universe. The producers of Sea Of Thieves will hope to have another smash hit on their hands here.
However, it looks like we're finally getting some more updates on the game. Gary Napper confirmed this week that he will be taking on the role of design director which will have fans even more excited.
"Thrilled to announce that today I joined Rare as design director on Everwild," Napper confirmed. "Really looking forward to making some amazing things with this incredible team and studio."
Despite this, it has been reported that the project has had a turbulent lifespan thus far. Before delving into that though, have a quick look at the announcement trailer below:
Everwild Production Hoping To Improve With Latest Addition
Earlier this year, it was reported that Everwild had to be 'completely rebooted' after its creative director left the scene. As such, gamers started to become worried that the game may fall into the doomed pit of 'what if' games.
It started to became apparent something was wrong when it was a notable absentee from the Xbox and Bethesda showcase at E3 2021. This was especially the case as Rare showed off new trailers for the game at Microsoft's events beforehand.
Unfortunately, things went from bad to worse as we were informed that the creative directors departure meant the game needed to take a completely different direction. As a result, it is believed that it will be several years until we're able to get our hands on the title.
Xbox game studios boss Matt Booty was asked in October about the game's current situation. This is what he had to say:
"When you look at it from the outside, when you hear words like reset and maybe restructure, I'll just say that those are probably a little more definite and a little more extreme than what really happens as a game comes to life.They're just trying to make sure that they've got something special. We've shown kind of a glimpse of a world, you've seen the art style that the team has got, but we want to get it right."
Nevertheless, the news Gary Napper joining can only be seen as positive for the games future. In the meantime, if you were a fan of Gary's Alien: Isolation, well you're in for a treat. Pick up a copy Aliens Fireteam Elite right here! Similarly, check out what Microsoft owned studio Bethesda are planning next.
Sign up for our newsletter from the website.
Instagram: Go2GamesShop
Twitter: Go2Games
Youtube: Go2Games.com
Facebook: Go2Games.com
Store: Go2Games.com