Ever since the studio was taken over by Xbox, fans of Bethesda have been wondering where the studio will go next. Responsible for legendary gaming series such as Elder Scrolls and Fallout, they have always delivered great single-player titles in the past. Whilst we have seen the studio delve online with Fallout 76, it has now been announced the company will continue to focus on single-player experiences.
This perhaps won't come as too much of a surprise to many. As previously mentioned, the Fallout and Elder Scrolls series are their main products which are usually both single-player titles.  Other notable titles under Bethesda's library include the reboots of beloved shooters Doom and Wolfenstein, alongside Dishonored, The Evil Within, and its most recent release, Deathloop.
As a result, the longtime Bethesda creative director Tood Howard announced on an IGN Unfiltered podcast that this is what they will be focusing upon for the future. Not only this, but he admitted that while future games may contain 'social elements', their priority isn't going to be on enhancing those features. This will come as disappointing news for fans of The Elder Scrolls Online and Fallout 76. Especially for that acting troupe that recently performed Macbeth in Fallout 76. Go watch them while you can I suppose!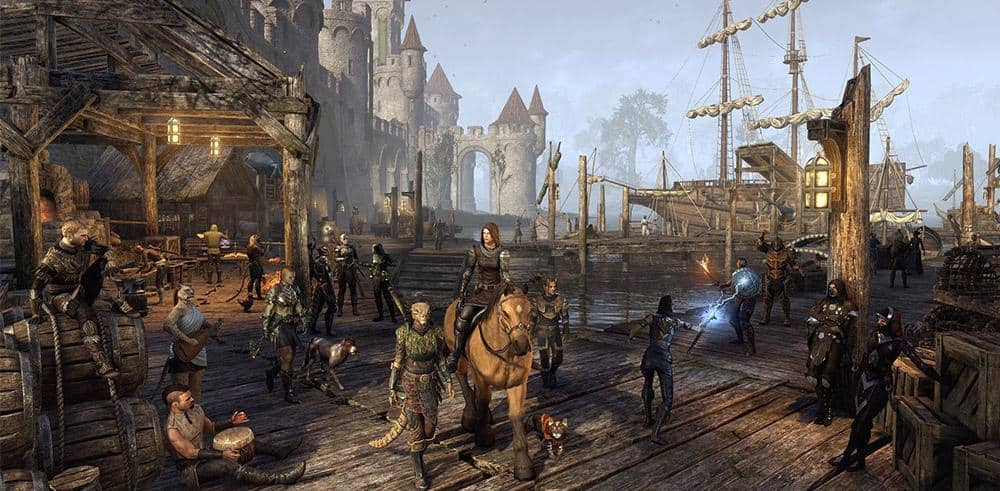 Bethesda Have Long List Of Upcoming Single-Player Titles
The next four upcoming Bethesda games are all single-player driven experiences. The Elder Scrolls 6 and Starfield are games we're really looking forward to, as are many fans across the globe. Similarly, Ghostwhire: Tokyo is also a more narrative-driven title from Bethesda's Japan-based developer Tango Gameworks. What a great time to be a fan of single-player games, ay?
PlayStation fans have been treated to great single-player titles in recent years, so perhaps this is Xbox realising they need to step up their game. Their exclusive library has been rather poor in comparison to the PS4 who boast the like of 2018's Spider-Man and God of War, which Sony used as a selling point for the system. Adversely, Xbox decided to sell their consoles by showing off its technical capabilities. Unfortunately, that means when it comes to the exclusive library, they were completely outperformed. Besides Halo, Gears and Forza they don't really have much of note to offer.
That is until now. Bethesda have clearly had discussions with Xbox to be the main studio to sort this problem out. Let's just hope they are able to deliver! However, if your looking for that great online experience, then Elder Scrolls Online is still available to buy here. Don't miss out!
Sign up for our newsletter from the website.
Instagram: Go2GamesShop
Twitter: Go2Games
Youtube: Go2Games.com
Facebook: Go2Games.com
Store: Go2Games.com