I find it hard to believe that I'm technically a Zoomer, but being old enough to remember a time when online multiplayer wasn't based on yearly payments? I must be a dinosaur! Hope you enjoy this latest Nintendo Top Picks piece folks!
With Kirby And The Forgotten Land (PSST, which we have) coming up and promising a fun multiplayer experience, let me take you on a semi-autobiographical journey through the wild and wonderful world of multiplayer gaming!
Outside of PS2 Tekken games and other fighters, my first love with multiplayer was Rayman Raving Rabbids 2, the first Wii game I played, even. While most of the party games were competitive, there were also cooperative modes. I have many a fond memory of playing that plunger-shooting Time Crisis-style campaign with my brother.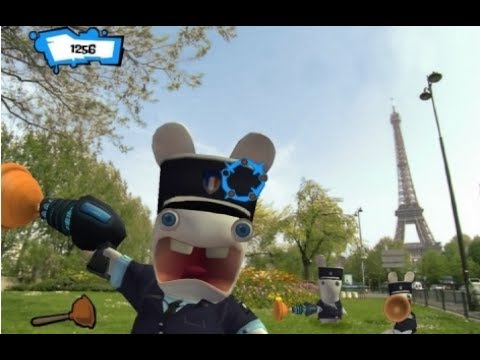 When we got our mitts on Mario Kart Wii, bro and I would try, fail and sometimes succeed in out-racing folks in online play, riding with other friends online where possible.
Even had a gay ol' time with Star Wars Battlefront 2 (no, not that one).
And the best part? All completely free. No monthly PS+ Subscriptions, no PC-building shenanigans. Online modes in gaming were just there! So there was a bit of a private mourning period around 2014 when Nintendo removed it's online multiplayer features for the Wii.
Don't get me wrong, I have and will sing the praises of many great modern games with multiplayer modes. Cuphead, Broforce, even the new Tekken and Mario Kart titles are leagues better in many ways.
And to any folks at Nintendo reading this, me and my mates would pay good money for a full-on Double Dash mode if you're thinking of future Deluxe expansions! Pretty please? With sugar on top?
And as much as I mock the "disembodied multiplayer" functions of Mario Galaxy and Odyssey, I'd be lying if I didn't say they weren't fun to play, especially with company.
That said, this is literally THE only time where a "they don't make em like they used to" argument actually makes sense! To riff on an old analogy: I don't want "them" to make Blazing Saddles again (although "they" could), but if they do, maybe make it so parts of it aren't locked behind a gosh-darn pay wall!
Jokes aside, I'm a realist, going back to free online modes isn't likely. At the end of the day, as long as we keep getting fun quality games (as we have been getting for a while now), then I'm a happy duck… Thanks for coming to my Ted Talk, now let me waddle away!
Product Poems:
Galactic Destruction King, Benevolent World-Eater… Kirby.
"Annie, get your gun, gal"! Her mech appeared. "Shooty bang-bang, y'all"!
There was once a pink ball-boy called Kirby, who looked like a featherless furby. I jest of course, but there is some discourse on Forgotten Lands, almost found, surely!
Sign up for our newsletter from the website.
Instagram: Go2GamesShop
Twitter: Go2Games
Youtube: Go2Games.com
Facebook: Go2Games.com
Store: Go2Games.com