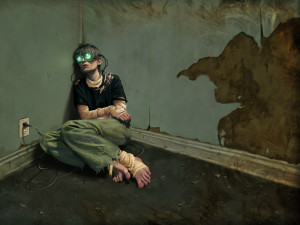 Top Ten 2015
My personal favourites in the gaming world which are to be released this year!
I think we can all agree when I say that this year is going to be seeing some pretty awesome releases, from what I've seen, and I've picked a personal "top ten" for you to feast your peepers on! So.. Let's get cracking shall we?!..
10.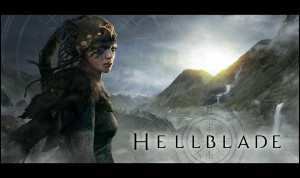 At No.10 we have 'Hellblade'. The story is based on Celtic myth. The trailer is focused on Senua, Hellblade's protagonist, as she embarks on a very personal journey through a hellish underworld. Ninja-class combat, strong character stories, and a unique art vision will be taken to the next level in this game, which is developed by Ninja Theory. The release date has not yet been confirmed, but just by looking at Senua and her attire, you just know that it's going to be a good one!
9. 
In at No.9 we see the next instalment to the Halo franchise, 'Halo 5: Guardians'. Peace is shattered when colony worlds are unexpectedly attacked. And when humanity's greatest hero goes missing, Spartan Locke is tasked with hunting down the Master Chief and solving a mystery that threatens the entire galaxy. What's not to like from the plot of this infamous first-person shooter?! A release date is yet to be confirmed for this year, on Xbox One, but it's worth the wait!
8.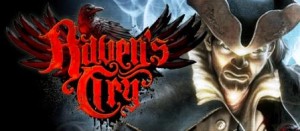 Next we have 'Raven's Cry', which will be released throughout this month on Windows, Xbox 360, PS3 & PS4. A dark action-adventure role-playing video game that interweaves fictional events and characters with historical ones from the 17th century Caribbean. This game is said to feature ruthless pirates and historically accurate architecture whilst following the story of Christopher Raven, who sets off on the road to vengeance to find the scoundrels who murdered his family, a journey that might see him lose his soul too. A good old fashioned pirate quest!
7. 
Moving in at No. 7 is 'Star Wars: Battlefront', which is the third main entry in the Battlefront series and due to release this holiday on Windows, Xbox One and PS4. DICE did not brand the new game as a sequel to Battlefront II, but a reboot to the franchise. The game will also include the moon Endor and the planet Hoth as playable maps. The game will also be tying in with the release of the film 'Star Wars: The Force Awakens'. Well, two for the price of one here!
6. 
In at old No.6 is 'Uncharted 4: A Thief's End', which will be available to play on the PS4. I've thoroughly enjoyed this franchise, ever since it begun, and it's never failed to get the old ticker beating! A release date is yet to be confirmed but it's another that's worth the wait. Drake is now a retired fortune hunter who will embark on a globe-trotting journey in pursuit of a historical conspiracy behind a fabled pirate treasure. Naughty Dog has said that this will be Drake's "greatest adventure yet and will test his physical limits, his resolve, and ultimately what he's willing to sacrifice to save the ones he loves."
5.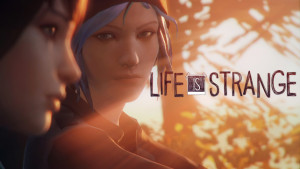 Halfway there! At No. 5 we have 'Life is Strange', which consists of 5 episodes. The first is set to be released on 30th January on Windows, Xbox 360, Xbox One, PS3 & PS4, with six weeks in between each episode. After many years of being away from her hometown, senior photography student Maxine Caulfield returns to Arcadia Bay, Oregon. She reunites with her estranged best friend Chloe Price, and discovers that Chloe's father had died the year Maxine left town. Since then Chloe has lived with an irreparable sorrow. She found support in a girl named Rachel Amber. But then Rachel went missing under suspicious circumstances. Max and Chloe decide to jointly investigate Rachel's disappearance, and thus make their way to unravel the city's hidden secrets. Very Heavy Rain/Twin Peaks!
4.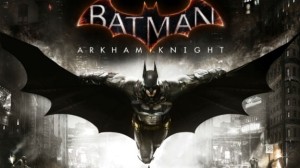 Gliding in at No.4 (literally) is 'Batman: Arkham Knight', which is to be released in June on the PS4 & Xbox One. I bet you thought this'd be No. 1, didn't you?.. As much as I love dear old Bats, he didn't quite make it. My apologies! The game's main storyline is set one year after the events of 2011's Batman: Arkham City and follows Batman, at the peak of his ability, as he confronts the Scarecrow, who has returned to Gotham City to unite Batman's enemies in a plot to finally kill the Dark Knight. Guess what else is introduced?.. THE BATMOBILE!! As a drivable vehicle! Oh it's all too exciting..
3.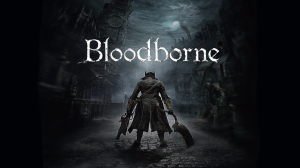 Nearly, nearly there! In at No.3 is 'Bloodborne', which is coming to the PS4 in March. The game takes place in the gothic, ruined city of Y'harnam which is rumoured to house a potent medical remedy. The player takes the role as one of the travellers and must navigate the streets of Yharnam and overcome its violently deranged inhabitants and horrifying monsters in order to survive. Well.. That's right up my street and look at those weapons! Gothic and gory; two of my favourite words.
2. 
Almost had the top spot but not quite, it's 'Assassin's Creed: Victory'. The game is set to be released late this year but a date is yet to be decided. We don't know much about the upcoming addition to the franchise except that a few photos were leaked last month, which reveals a brand new assassin and appears to be set during the Victorian era in London (hooray!). One of the leaked photo sequences also reveals a grappling hook item which, according to Kotaku, allows the character to attach to pretty much any surface around and escape or close in on a target with immense speed. Well, I guess it's goodbye Napoleon and hello Jack the Ripper!
1. 
It's finally here and I'm sure you've seen me prattling on about this left, right and centre, but it's my No.1.. 'The Order: 1886'. This is set to be out on 20th February on the PS4. The game is set in an alternate history London, where an old order of knights keep all of the world safe from half breed monsters, who are a combination of animal and man. In the game, you are a knight, a member of an ancient order, and you will take centre stage in this fight for mankind's survival. As the game takes place in an alternate history, you will be able to interact with real-world historical characters who will aid you in your quest. You will see and navigate real places. You will not only be a witness, but have a hand in real events that have unfolded. Being a huge, huge fan of Steampunk, this had to be my No. 1, and just look at the weaponry!!
So there we have it. My top ten releases for 2015! I hope it has given you an insight of sorts and has encouraged you to purchase ALL OF THE GAMES YOU SEE HERE!!
Luna L'Trix