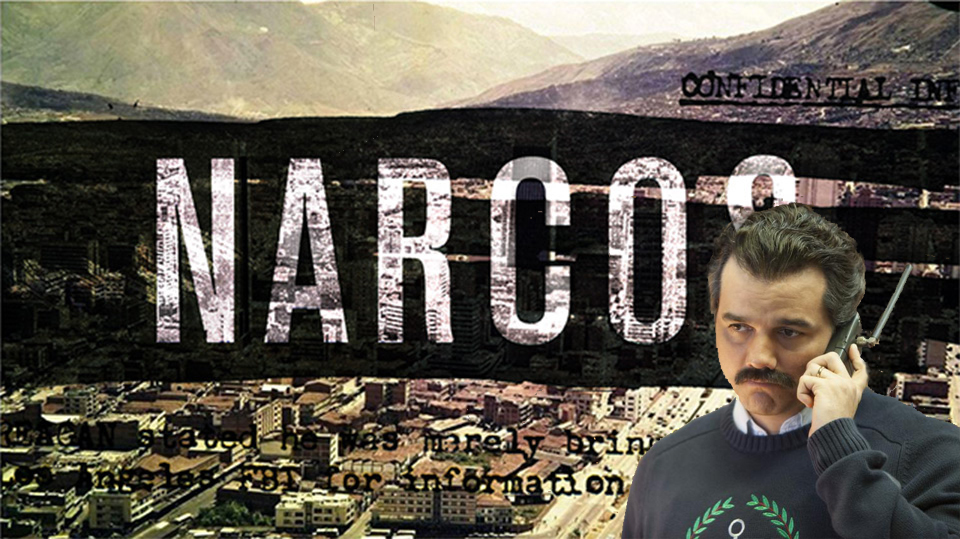 Narcos, a Netflix original series which took viewers behind the scenes of the almighty drug lord Pablo Escobar has returned. The first series which everyone loved made a massive impact all over the internet as people enjoyed watching Pablo Escobar going from nothing to having a multimillion pound empire. However, it was not just the money and drugs that people loved, they also got a great sensation of watching the famous DEA agent 'Murphy' and his partner Peña trying to take down the cocaine empire.
At the end of season 1 you would think that Pablo Escobar's luxury life has come to an end seeing as his surrounded by thousands of soldiers who are trying to take him down! However these soldiers are not as tough as they look. This is because a group of soldiers just let the kingpin walk past them even though they are ordered to actually capture Escobar. It is obvious by this point that this season is going to be interesting as Pablo's power over the Army is still obviously going on.

The photograph you can see above is perfect explanation of how Murphy's character comes across as soon he appears in this series. After long hard battle trying to actually bring down Pablo, his relationship with Connie is also on a downfall as she is worried about the previous events coming back and having an impact on the family. Oh and the fact that Pablo Escobar is on the way back to his palace might be another reason why Murphy is not having the best day. However, I was surprised that Murphy was actually pretty happy Escobar was out as his described it as the "Fox is out the cage, and the hunt is back on."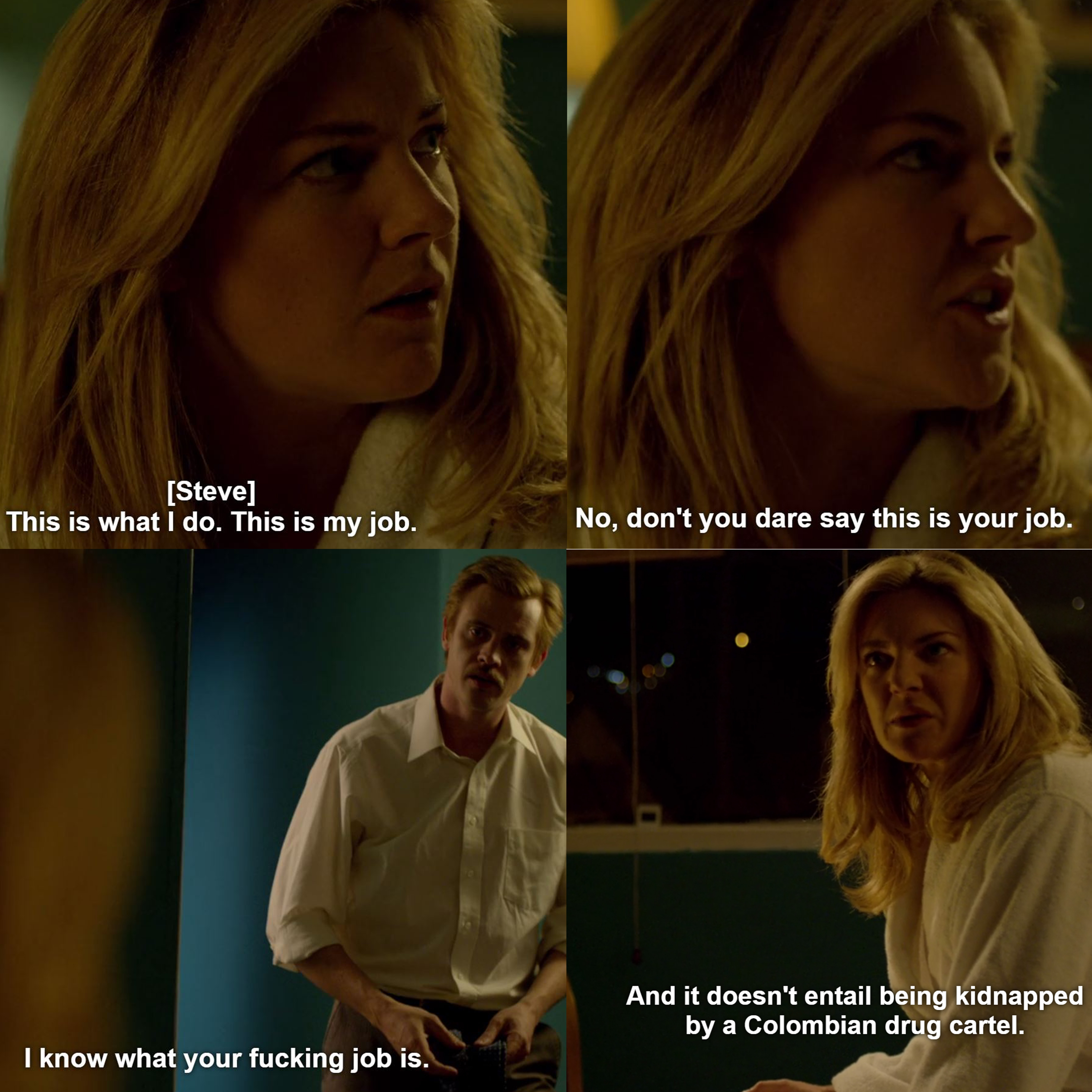 Even though Pablo had a few Army boys in his back pocket he still knew he was not safe as the President was still against him. Unfortunately for Pablo, he was right and the President put out an operation which was described as an 'invasion'. This was because the streets were flooded with people he could trust to try and capture Escobar.
Now if you thought Escobar had it tough because the Army wanted his head, you are slightly  wrong. Other cartels were after Escobar now as he made some enemies while he was doing his sentence in jail. I suppose beating someone to their death who is important can have that effect.

However, some members of the other cartels obviously still fear what Escobar is capable of. I mean the man did just walk out of prison and continuing to live his life normal again!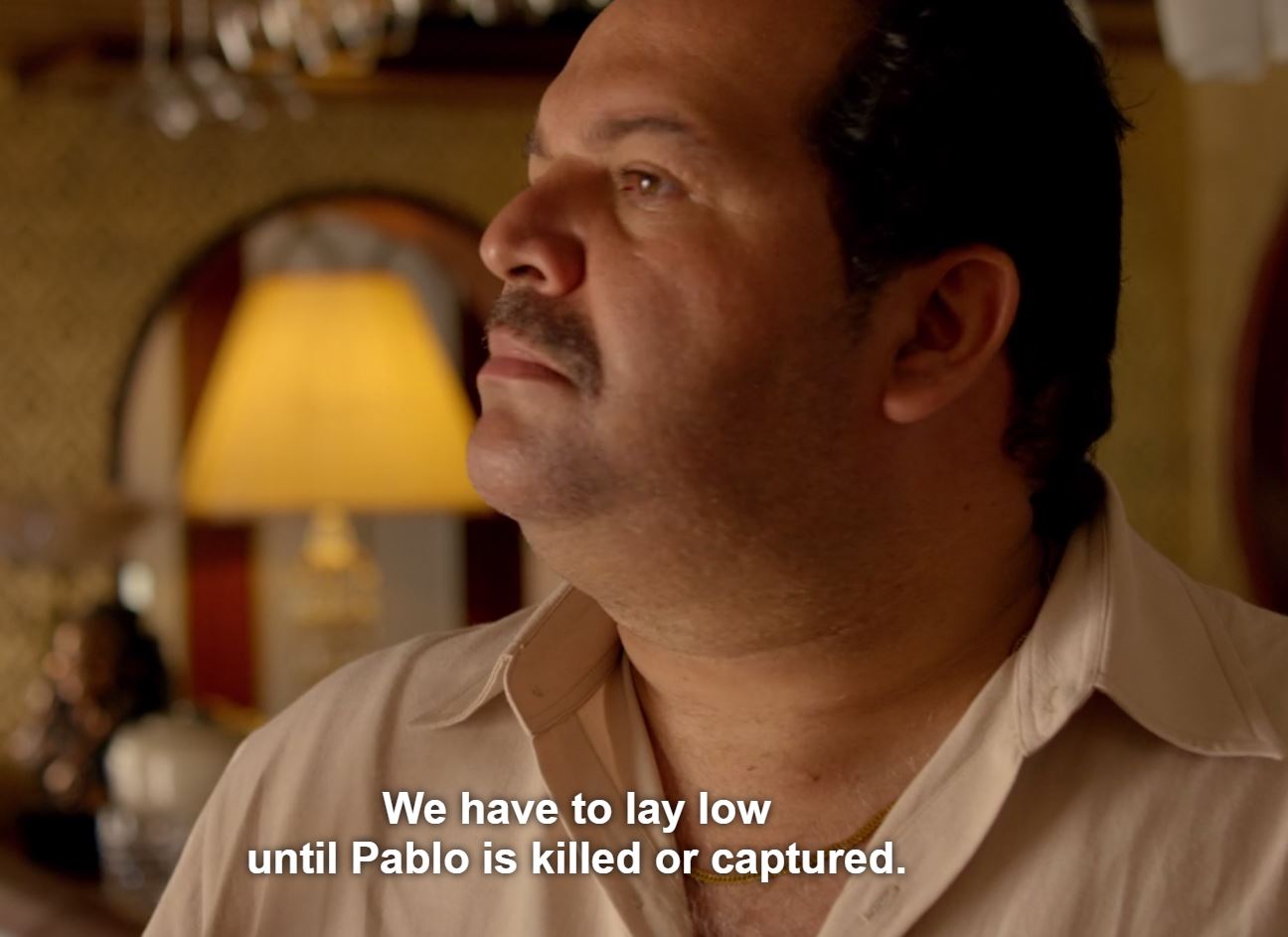 Even though it seemed the world was against Pablo Escobar, he still had a loyal following and people still loved the guy. It is going to be exciting to see how this series is going to end. Will Escobar die? Well you will just have to watch and see for yourself!