Naughty dog have release ten minutes of gameplay from their upcoming remake of "The last of us", now titled "the Last of Us Part 1", following leaks that the developers have described as "disheartening, frustrating and hurtful."
The ten Minutes Feature a gameplay deep dive with the devs who go into how they "went in and Rebuilt the Game from the ground up. An accompanying post on the Playstation blog has confirmed the game can Render at Naitive 4K with a targeted 30FPS, or a dynamic 4K at a targeted 60FPS.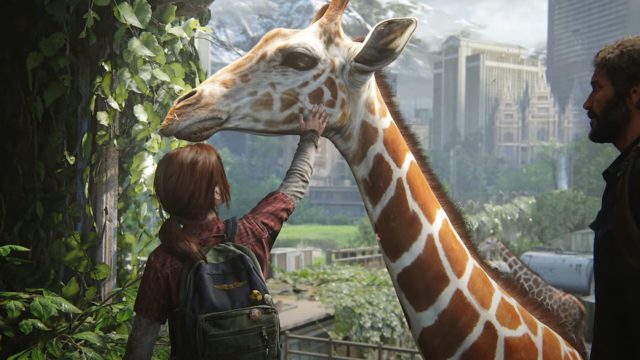 The blog states ""The PS5's powerful hardware drives a host of visual benefits, from denser physics with tons of bumpables and chipables (bullets can now rip apart concrete and environmental objects) and cinematics now transition seamlessly to gameplay,"
"Motion matching technology means that character animations flow more convincingly, intuitively and realistically; all adding another layer of believability to characters and their interactions with the world.
"Further, AI upgrades mean that characters inhabit the world in a more authentic and realistic way, such as buddy characters navigating cover to avoid enemy NPC sightlines more authentically."
Naughty Dog have also confirmed the addition of permadeath and speedrun modes, as well as new costumes for Joel and ellie
This reveal comes following leaks showing off the games Intro, Combat and accessibility options. Naughty Dogs vice president Arne meyer responded to this by saying "Leaks really suck, Esp when we're right on the cusp of an asset drop. It's disheartening and frustrating to teams who have put their hearts making awesome things for our fans." T
These thoughts where echoed by Samuel prince, senior editor at naughty Dog who said "They're extremely hurtful to the devs who work tirelessly to bring you these wonderful games. Public-facing assets take a long time to create, revise, approve, localize, clear legal, ESRB, etc. Be kind!"
Now, with all that said…
WARNING: PERSONAL OPINIONS AHEAD
I do not like how this game is shaping up. On one hand the fact the last of us is coming to PC is great, and the first game is by far the less controversial of the two, But the last of us Part 1 looks like its at best going to be a very mediocre experience and, at worst, is going to be bad.

Lets start with the "4K" claims because I am going to be real I dont think people really understand what 4K means when it comes to games. 4K is a resolution. 4K means the game is being output to your screen at a size of 3840 x 2160 Pixels. Resolution, notably, has *nothing* to do with graphics. It *can*, higher resolutions can facilitate nicer looking graphics, but that really does not matter much. If you do not have a 4K display, then a 4K resolution means nothing. Hell, on PC there is a small but notable argument that Lower resolution CRT monitors are better than higher Resolution LCD monitors because of their faster refresh rate which makes games play better.
I'm seeing loads of people voicing their anger/concern for the remake's gameplay, and that's 100% okay. I'm not here to argue with anyone.

But I think one of the undebatable things about this remake is all the accessibility options. (1/2) pic.twitter.com/6HHKjvA8ee

— Naughty Dog Info (@NaughtyDogInfo) July 21, 2022
Another thing that has me a little unsure of this release is the accessibility options. Naughty dog have bragged about there being "over 60" Accessibility features in the game. This is, in itself, not bad. More accessibility options are always a good thing. But I would argue that with the recent leaks… these are not accessibility options. A lot of these are dedicated to Lowering difficulty or easing combat or removing puzzles, and personally these are the kinds of "accessibility options" that I really hate. Good accessibility options are Button Rebinding, Colour blind modes, Text to speech, audio descriptive, etc, which are all here, but Fundamentally these should all just be cosmetic so people can enjoy the game. When an "accessibility option" changes the difficulty of a game, then it hurts the integrity of the overall experience. This was an issue in TLOU Part 2 where you could trivialise the entire game using these.

To be clear, again, accessibility features are good inherently. But I know of people who don't have use of their hands, complete dark souls or Sekiro with their feet. accessibility is making it so that anyone *can* complete a game, not making it so that anyone will.
All in all, graphically the game looks meh, the Boasting of 4K is borderline meaningless, the game looks like its once again going to have any challenge nuked from orbit in the name of accessibility, and all in all this feels like a rushed cash in. they could very easily have just ported the PS4 release of TLOU to PS5 and PC. its still a fine looking game. But instead they decided to do a full "remake" and charge $70 for it.
You can pick up other naughty dog games at go2games.com
Sign up for our newsletter from the website.
Instagram: Go2GamesShop
Twitter: Go2Games
Youtube: Go2Games.com
Facebook: Go2Games.com
Store: Go2Games.com