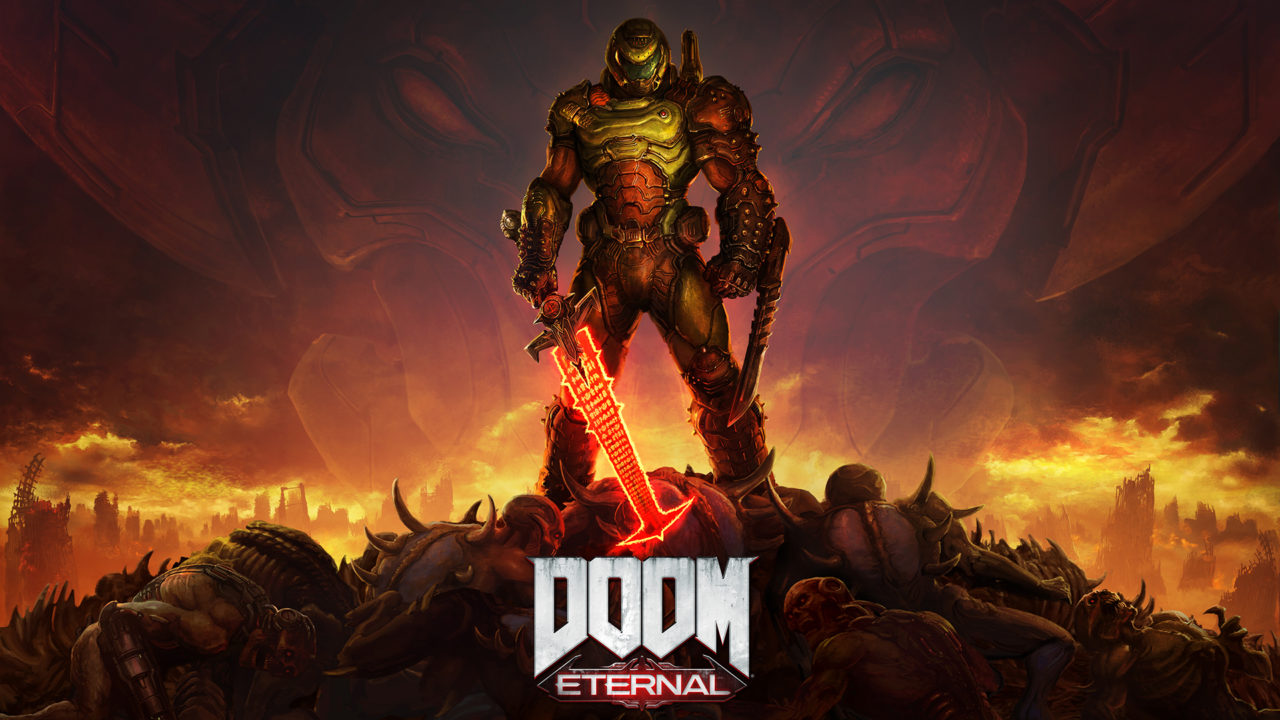 Doom Eternal will be getting limited edition physical copies very soon.
In the past, physical games used to have posters or guide books in their boxes. Now, the boxes lack such a feature. There's less of an incentive to buy physical copies unless you prefer them, or just like having something on your shelf for your own personal collection. A push to buy digital copies of games instead is now a much more popular venture because of its convenience, especially because not all games get a physical copy. 
Recently, what really entices gamers are limited edition physical copies of games. These include things like posters and guide books, and much more. Having these on your shelf really feels worthwhile.
Doom Eternal has received praise for its graphics, level design, soundtrack, and combat. Doom Eternal also received five nominations at The Game Awards for 2020, including Game of the Year and Best Action Game.
Knowing this, it's clear that this once digital only game deserves a grand physical edition release. And so it got one. 
There are multiple options for what you can buy. From just the physical copy and reversible cover option, to the Ultimate edition, including a poster, figurines, vinyl cover art prints, and more. Depending on your budget, you can pick which suits you best. Price points from the Limited Run Games website are $59.99 to $174.99. 
With price points like these, it can seem daunting. However, with a game like Doom Eternal, it is understandable why a demand for physical copies and limited editions are warranted.
Previously, with games such as Titanfall (2014), which won over 60 awards at its E3 2013 reveal, it is easy to see how such a praised game would almost feel strange without a collectors edition. Its collectors edition had an 18-inch titan statue equipped with LED lights, as well as a concept art book with 190 pages. Although at a hefty price point of now $400, it is understandable why gamers would want something so awesome for a game so loved.
This is why, with a game as loved as Doom Eternal, a collectors edition will be very sought after.
Although not the first FPS game ever made, the original Doom (1993) was entirely genre defining, with it being frequently cited as one of the greatest games ever made. It sold an estimated 3.5 million copies by 1999. Doom Eternal iterates on its past this with new graphics and features, and continues to define and influence the FPS genre as a whole. Undoubtedly, fans of the series are excited for its limited edition release.
Doom Eternal is available now for PC, PS4, PS5, Stadia, Switch, Xbox One, and Xbox Series X/S. The Switch physical editions will be launching for pre-order July 29 to September 11 2022.
Sign up for our newsletter from the website.
Instagram: Go2GamesShop
Twitter: Go2Games
Youtube: Go2Games.com
Facebook: Go2Games.com
Store: Go2Games.com