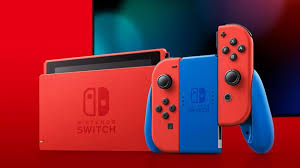 Nintendo have revealed their all new Nintendo Switch inspired by Mario, with the console coming in red and blue. The limited edition console is launched February 12th and is listed on the Go2Games website to pre-order now or purchase once released.
The fun looking hardware will be sold at the retail price of £299.99, with a carrying case, included in the price, to protect your console whilst carrying it around. The blue element of the new Nintendo Switch mainly resonates through the controls, whilst the rest of the console is predominantly red.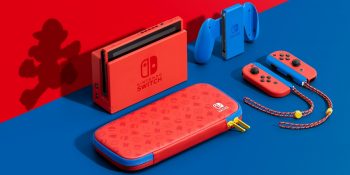 This exciting new Nintendo Switch is something for fans to look forward to and possibly add to their Nintendo collection. Though the Nintendo Switch does not comes with any games, an abundance of the individual games are available to purchase on the Go2Games website.