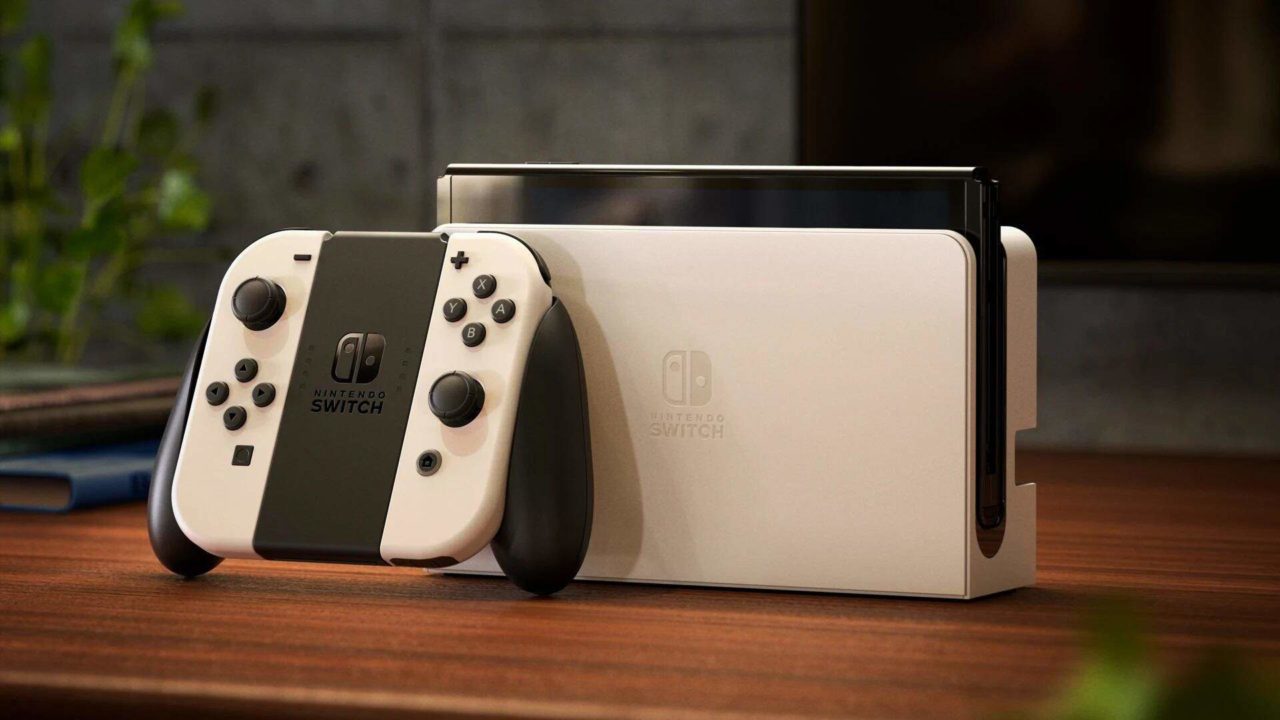 A key feature that was promised by Nintendo Switch was the  ability to be able to play multiplayer games on the go. However, Nintendo has failed to meet this promise due to their design of the recent Switch. Whilst the original Nintendo Switch model made it, in fairness, possible to simply whip out and be able to play some Mario Kart at any point in the day, the impractical kickstand made this highly unsuitable and even dangerous for your Nintendo Switches screen.
However, not to fear! The latest version of the hardware finally has adapted to this issue and fixes this, along with a large new feature, a new and improved OLED screen. With these two new features being put into action for the latest version of the Switch, it makes fans and players dreams of having spontaneous Mario Kart tournaments, at all times, possible.
Mario Party Superstars
Following this, this upcoming week, Nintendo is releasing Mario Party Superstars, which can be viewed as a sort of greatest hits collection for the digital board game series. This is a pretty solid collection that contains some Mario familiar favourites, alongside with some less appreciated games that have been spiced up a bit by being given a more modern twist on them.
The collection contains games from the early Nintendo 64 games as well as over than 100 mini-games taken from both N64 and GameCube entries in the series. If, by some chance, you have never played any of those originals, this will feel like a completely new game for you, with the visuals and animations being equal to the other titles on the platform.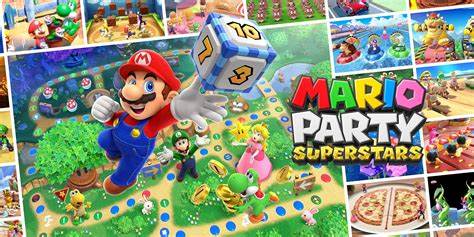 If you are a fan of the Mario titles, or if you are just looking for a good collection of mini-games, then the Mario Party Superstars collection would definitely be a great purchase for you. It has more new titles than playable characters and, as a result of this, some players may the more modern version control games. However, mostly this collection is great though.  This being true no matter what Switch you are playing on, although, this would be the perfect opportunity to put the new OLED Switch's kickstand to the test.
Original vs OLED
In contrast to this new kickstand, the issue with the original switch was that the kickstand on that one was too flimsy, small and felt easily breakable. Therefore, when playing, your Switch never felt secure, especially during multiplayer games such as Mario Kart, where things to get a little intense and hectic.
However, on the OLED Switch, the stand now extends across the entire length of the tablet and, inevitably, as a result of this, it is more sturdy and secure. In addition to this, it is also adjustable which offers multiple different viewing angles.
Although it may seem quite a minor thing, this new and improved kickstand really begins to fulfill the early promise from Nintendo of being able to play games such as Mario Kart on the go. It also fits Mario Party especially well, as the game is much like a board game only with a few extra digital elements. Despite it not being a massive new hardware change that sells a lot more of this product, it still makes a big difference for this kind of game.
Don't forget to follow us on all our social media and subscribe to our Youtube channel and newsletter.
Instagram: Go2GamesShop
Twitter: Go2Games
Youtube: Go2Games.com
Facebook: Go2Games.com
Store: Go2Games.com