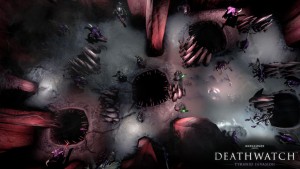 Deathwatch: Tyranid Invasion
A new Warhammer game has been announced for mobile devices and will be launched this summer!
Calling all Warhammer fans! Rodeo Games, the Warhammer Quest developer, have recently announced that an all-new game is to be released this summer, called Deathwatch: Tyranid Invasion. This new Warhammer game is to be released on mobile devices and runs on Epic's Unreal Engine 4. 
The game is set in the universe of Warhammer 40,000, where players will go on to command a team of Space Marines through a hefty 40 campaign missions where they'll meet and greet (not so nicely) an enemy known as the Tyranid. An already enticing turn-based strategy game!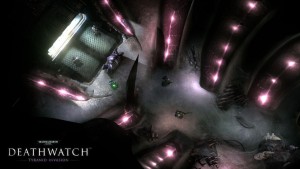 As well as single-player mode, the game also features online multiplayer battles. Players are able to customise their Space Marines and equip them with "hundreds" of skills and abilities and all-new and exciting additional items. 
"We had no experience with Unreal Engine before we started work on this project, but we were able to incorporate it into our company quickly,". "It has been a joy to work with over the last year and it has allowed a small team like us to produce a high quality finished product on mobile." – Rich Brooks has said, who is the technical director of Rodeo Games. 
This is the first Of Rodeo's titles using Unreal Engine 4, so let's hope that Tyranid Invasion captivates many an audience!