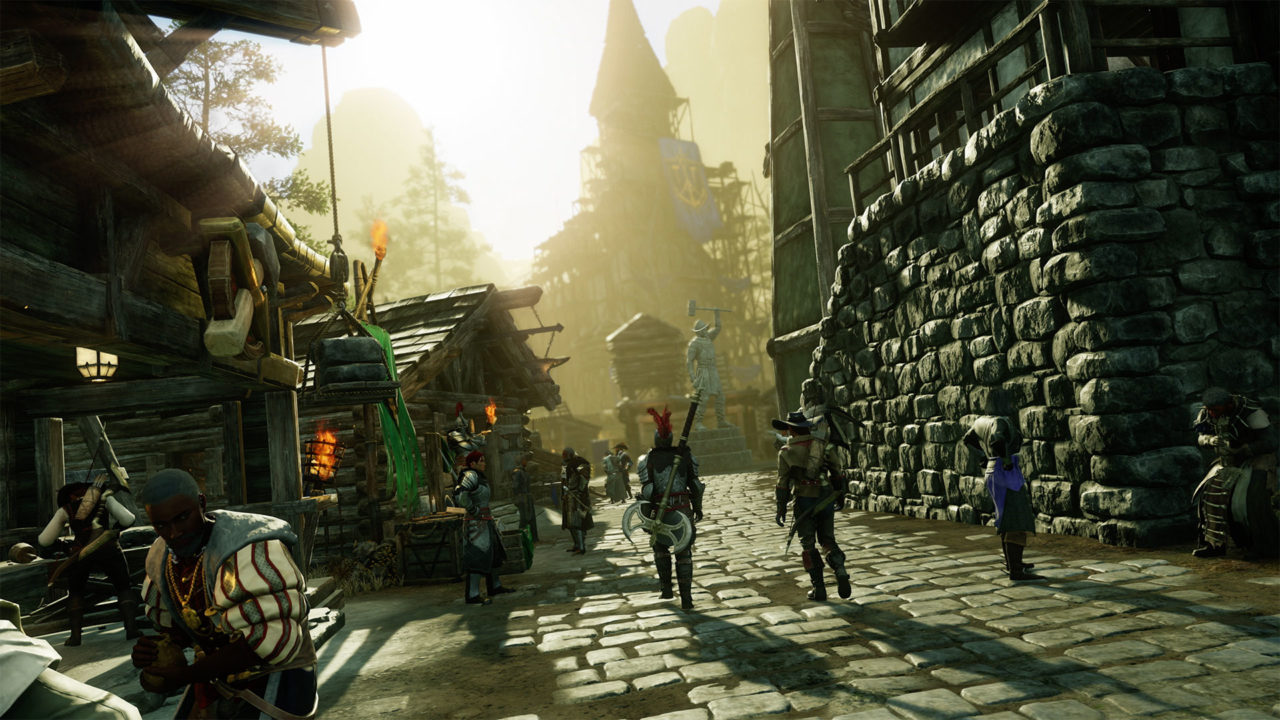 The issues continue to stockpile for Amazon Games' RPG.
New World's launch, despite its success, has been riddled with bugs and glitches, whether it gear clipping, bricked GPUs, server queue times, or something else entirely. However, this latest glitch is one of the strangest yet. You can now kick players out of their games by sending them specific messages.
This began with a player discovery that if you insert HTML code into a chat, the game will read it as code. So one of the first things people worked out was possible was to start inserting images into that chat, spamming players with random pictures that could, if big enough, fill a huge section of the left of the screen.
That, as annoying as it is, is also essentially harmless. More damaging to player's ability to enjoy the game is the fact some folks also worked out that if you sent a message containing a specific custom code related to an item, the receiver's PC would look for that code locally, not be able to find it, start looping around looking for it all over again then crash their game.
The same chat box exploit could be employed to spawn gold out of nothing by tricking the game into thinking you'd just got an item that was required to complete a quest, giving you 50 gold each time.
The bug/exploit has now been fixed, confirmed by Amazon's post on the game's forum.
In other news, October has seen some big next-gen titles being released, including the likes of FIFA 22, Far Cry 6 and Left 4 Dead's spiritual successor, Back 4 Blood. You can purchase all of these titles, as well as pre-ordering Call of Duty Vanguard and Battlefield 2042, from our Go2Games website.
To keep updated with the shop activities and weekly competitions, follow Go2Games on social media:
Instagram: Go2Gamesshop
Twitter: Go2Games