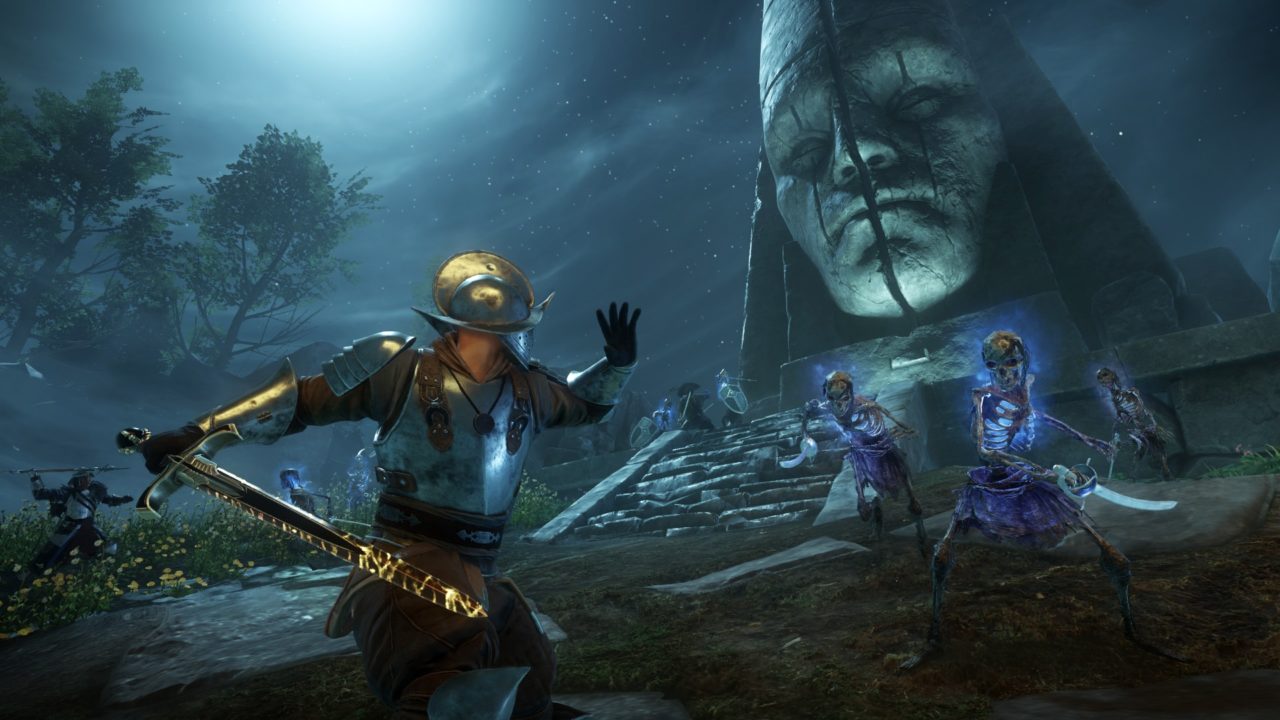 It appears that the honeymoon phase of New World  has passed. Amazon Games' massively popular multiplayer online role-playing game, New World made a big debut with over 900,000 people playing, upon its initial release in September. As more issues have been found within the game, players have begun to leave in large groups. These issues caused Amazon Games to lose a large sum of players, causing them to have to step in and address the issues.
On Wednesday, Amazon Games provided players, and ex players of the game, and update about the issue on New World Forum.  The update state that Amazon Games would monitor the economy of the game and ensure that it is acceptable within levels. In addition to this they have also stated that they will be banning players who made use of gold exploit.  Following this, it has been rumored that November will bring a few much-requested adjustments to the game.
Changes In The Game
In addition to this, other announcements that were made in the post by Amazon Games include the opening of character transfers. This caused a considerable amount of concern and stir amongst fans and players as they discovered that they would not be able to move their character to any server they desired.
It has also been stated that there will be upcoming changes to player vs player combat and end-game content. In light of these new changes to the game, it has also be stated that other bugs that players have noticed will be removed. For example, the gold exploit that allows players to duplicate movement and currency issues affecting characters.
Despite New World being one of the most played games on Steam, upon its initial release, the players since then have very heavily fallen off. It appears that the game has lost approximately 600,000 players in the past month. As of last Thursday, according to Stream Charts, the player count has been lingering around 300,000 and has been on the decline since October. Hopefully these new November changes can rekindle players love for the game.
Don't forget to follow us on all our social media and subscribe to our Youtube channel and newsletter.
Instagram: Go2GamesShop
Twitter: Go2Games
Youtube: Go2Games.com
Facebook: Go2Games.com
Store: Go2Games.com