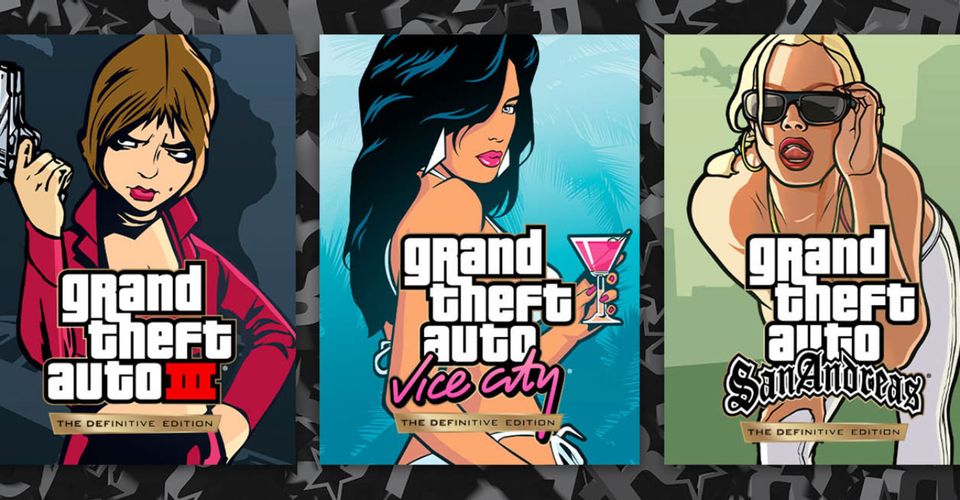 Rockstar fans across the world are giddily anticipating the release of GTA: The Trilogy- Definitive Edition. With modern game designs and new hardware, we're all excited to jump back into the lives of Claude, Tommy Vercetti and CJ. Who wouldn't be? However, some gamers are slightly confused as to what order the trilogy should be played in. Arguments have been made that the variations between each game may unfortunately detract from the overall experience.
For those unfamiliar to the classic games, it could be quite appealing to play the games in chronological order. Subsequently, they would need to start with Vice City, then head on over to San Andreas, and finally conclude with GTA III. Travelling through the ages of the 3D era could be quite enticing to some. On the other hand, the latter editions have several mechanics not seen in the original GTA III. An example of this is that pilot planes and helicopters are available in Vice City but not GTA III. Similarly, San Andreas has gang warfare, swimming and bicycles which weren't present in the previous instalments. Let's have a little look at what we think would be better.
Beforehand, we must remind ourselves of the trailer just one more time. If you haven't seen it, check it out down below:
Chronological Or Release Date: GTA Fans Debate
Firstly, let's just clarify that all three games are classics within their own right. Whatever one you load up, you're going to be having a fantastic time with it. Secondly, it should be noted that whilst certain characters may reappear in more than one instalment, the trilogy itself are not direct sequels to each other. How you play as Claude has no direct effect on the story line of CJ, and vice versa. So let's not forget that.
With this in mind, let's have a look at the earliest game in the trilogy, GTA III. Released on November 11, 2001, GTA III is considered to be one the greatest and most influential games of its generation. It transformed the open-world sandbox experience and took Rockstar games to another level in terms of media notoriety. As such, experienced GTA players should undoubtedly recognise this as the game to start with for the nostalgia experience alone.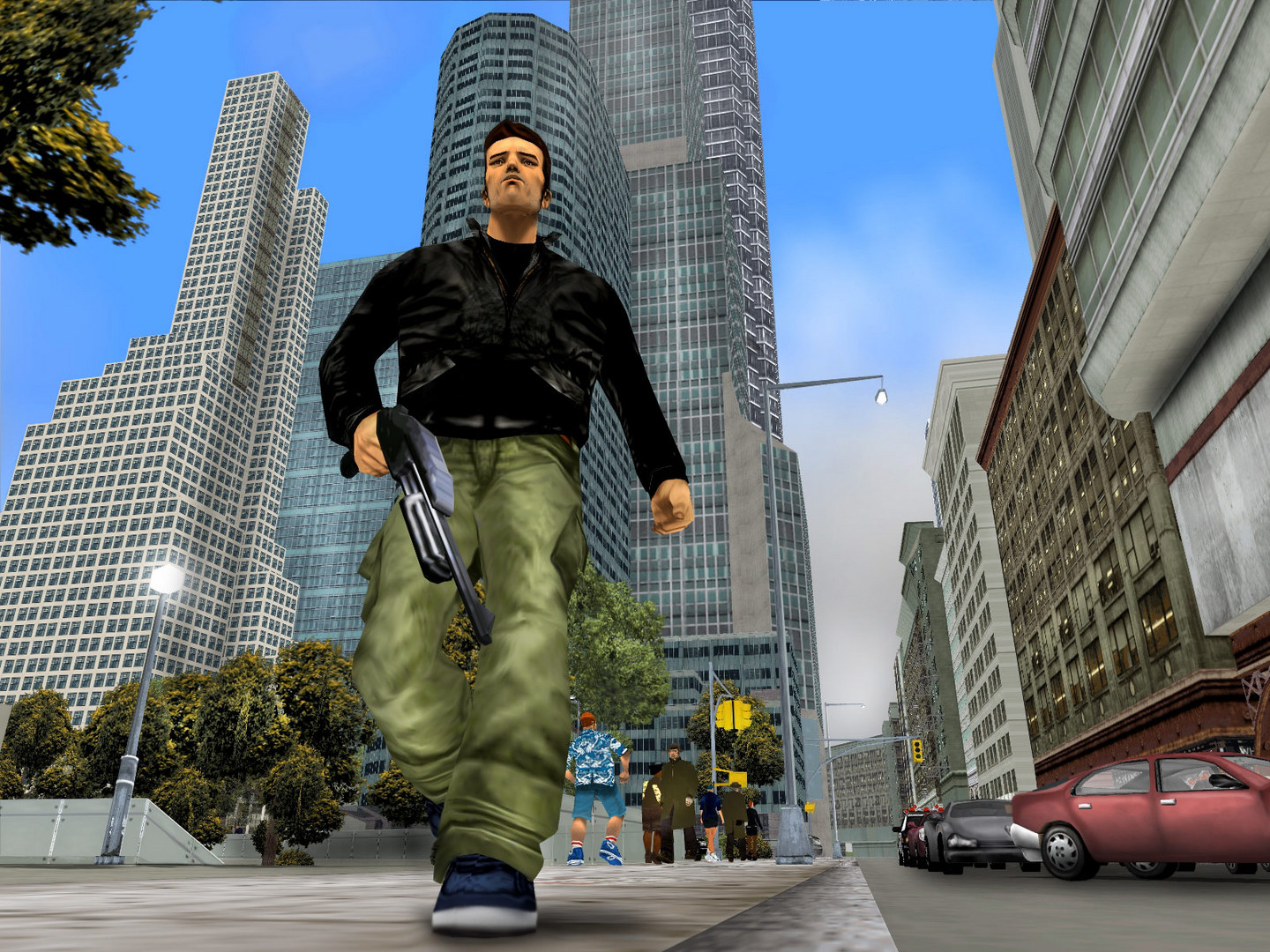 Despite this, many fans have fallen under the spell of crime lord Tommy Vercetti, the protagonist of GTA: Vice City. Whilst Claude was fun to play as, his lack of voice speaking really bugged some fans. As such, Rockstar changed the game with this scarface-like character by employing none other than Goodfellas actor Ray Liotta. Henry Hill himself. What more could you ask for?
In addition to this, Vice City oozed out the style and charm of 1980's Miami in such a way that has arguably been unmatched in the series thus far. Those sandy beaches, flashy supercars and flamboyant nightclubs are enough to draw anyone in. Unsuprisingly, players would want to skip the dreariness of Liberty City for this paradise. Who wouldn't?
Lastly, we see players take on San Andreas. In many people's opinions, this is when the GTA series peaked. Featuring a gut-wrenching narrative, improved customisation and updated gameplay features, it certainly has the evidence for that case to be made. Take control of Carl CJ Johnson, a former gangster who has been dragged back into a life of crime following the death of his mother. You'll instantly feel welcomed by the Grove Street Gang, who provide compelling companionship that is rarely seen in modern games. It truly is Rockstar at its finest, so why would fans not want to jump straight in?
This debate could go on for years. Just know that whatever decision you make upon release, there certainly isn't a wrong answer. Just enjoy them all.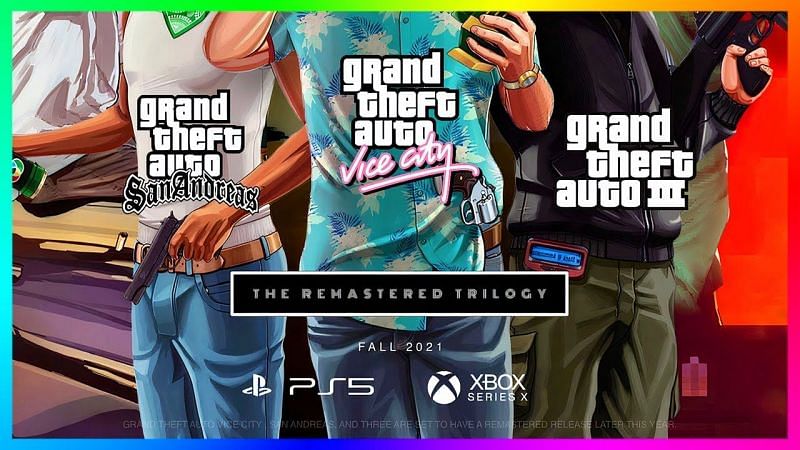 Grand Theft Auto Trilogy- Everything We Know So Far
Six days prior to release, details are still slim and far between the Definitive Edition trilogy. Obviously, the game is going to have improved graphics which will make our favourite characters and settings look that much better. Moreover, here's a quick overview of all the major changes to the trilogy outside of the visual design:
Improved controls. GTA Trilogy Definitive Edition now features a control setup described as being similar to GTA 5. Gone are the days of those stiiff driving and lacklustre shooting mechanics. Similarly, weapon and radio selection wheels are being updated as has the minimap system. Great news.
Increased resolution/framerate. Players on Xbox Series X and PS5 get to play these games at 4K 60 FPS. There's no word on the resolution or frame rate for other platforms yet. All versions are getting higher-resolution textures, increased draw distances, improved lighting and better weather effects.
Instant mission restart. No more long periods of waiting, you can instantly restart any failed mission in all three games.
In terms of price, we know that the game isn't going to be cheap. We know it will be around £55 on launch, but we can tell you know it's going to be worth every penny! Unfortunately, we don't have physical copies of the game available until December time.
Don't wanna wait till release? Pick up a copy of GTA Sandreas right here! Similarly, see what these games have evolved into with Rockstars Grand Theft Auto V, with this awesome headset too!
Sign up for our newsletter from the website.
Instagram: Go2GamesShop
Twitter: Go2Games
Youtube: Go2Games.com
Facebook: Go2Games.com
Store: Go2Games.com