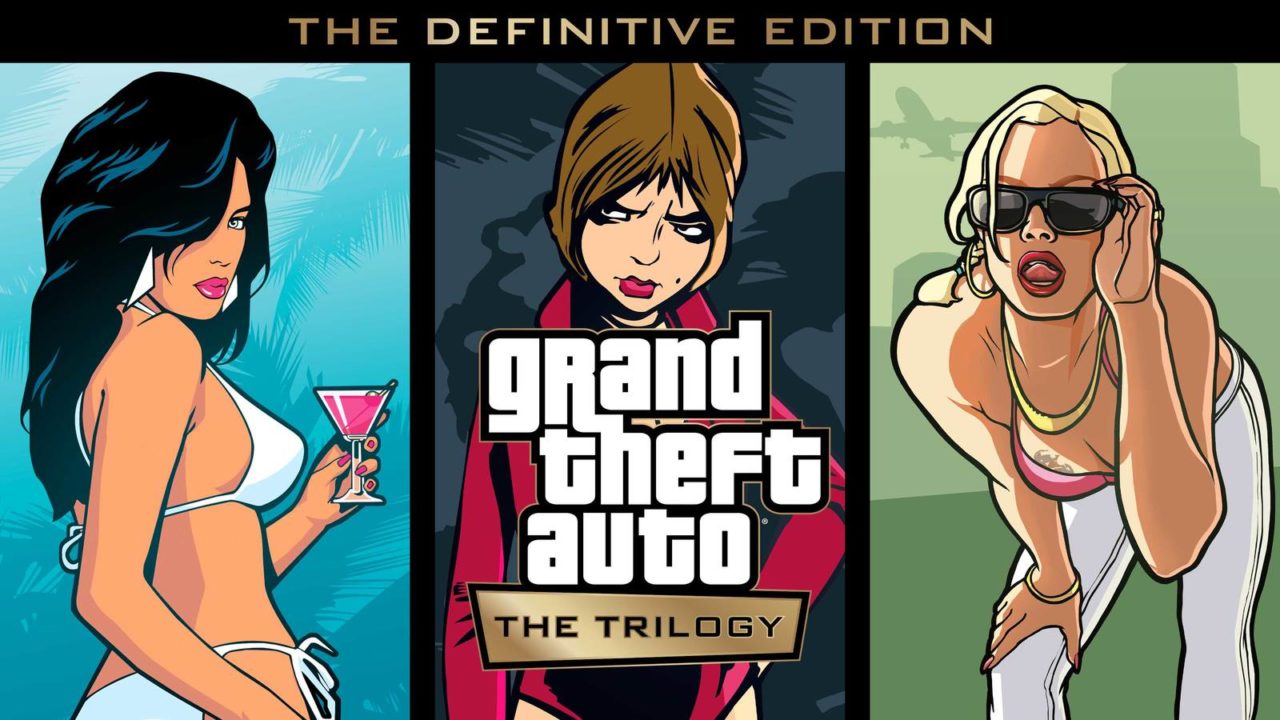 Rockstar Games have finally announced the release date for its highly anticipated remastered trilogy
It's been a long time coming ever since it was rumoured that the extremely popular Grand Theft Auto franchise would be receiving a remastered trilogy of the series' classic games for current consoles. We had received so many rumours and leaks regarding the trilogy before Rockstar Games announced the game officially two weeks ago.
And now Rockstar Games has finally, finally announced the date we can expect the trilogy as well as a trailer depicting its footage.
I know, it's a lot to take in.
Grand Theft Auto: The Trilogy – The Definitive Edition is a remaster of the 2005 collection that features the games Grand Theft Auto III, Grand Theft Auto: Vice City, and Grand Theft Auto: San Andreas– and it's the 20th anniversary of Grand Theft Auto III today so the news is a great birthday treat for us all to enjoy.
Grand Theft Auto: The Trilogy – The Definitive Edition
Grand Theft Auto: The Trilogy – The Definitive Edition will be released digitally on November 11 for PS5, Nintendo Switch, and PC, and the physical edition will be released on December 6 for PS4, Xbox One, Xbox X/S.
The cost? £54.99.
It might seem a tad expensive, but there are still 3 games up for grabs that have all been digitally adapted by Grove Street Games, which has previously successfully ported GTA games to mobile devices.
Rockstar Games has even released a trailer that shows the first footage of the remasters with transitional snippets to compare against the original trilogy.
Updated for a new generation, now with across-the-board enhancements including brilliant new lighting and environmental upgrades, with high-resolution textures, increased draw distances, Grand Theft Auto V-style controls and targeting, and much more, bringing these beloved worlds to life with all new levels of detail. – Rockstar Games.
Of course, the games are ranging from 17 to 20 years old, so the animation still might not be cutting edge technology, but you can certainly tell the difference when watching the trailer
Grand Theft Auto: The Trilogy – The Definitive Edition is already available to pre-order from Rockstar Games official marketplace.
Now we patiently wait for any GTA 6 news.
Grab these voucher codes for our website for some discounts! Offer ends November 1st!
Use ARKEVOLVED10 for 10% off ARK: Survival Evolved (Code In A Box) (Switch)
Use ULTRAMOON10 for 10% off Pokemon Ultra Moon Fan Edition (Nintendo 3DS)
Use ULTRASUN10 for 10% off Pokemon Ultra Sun: Fan Edition (Nintendo 3DS)
Sign up for our newsletter from the website.
Instagram: Go2GamesShop
Twitter: Go2Games
Youtube: Go2Games.com
Facebook: Go2Games.com