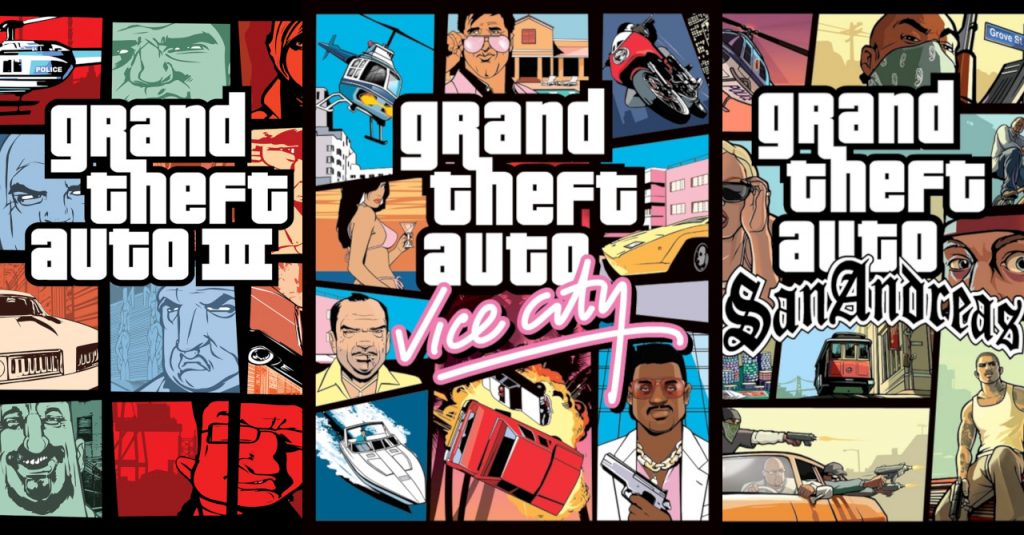 Rockstar Games have announced there are 3 GTA classic remasters in the works and will be available on ALL platforms
No, there's still no news on GTA VI (despite how it was trending on Twitter due to this story). However, this is still something for fans to get excited about.
Rockstar Games are planning the release of three classics GTA games and it has been confirmed they will be available on all gaming platforms including Nintendo Switch.
The games that are being remastered are Grand Theft Auto III, Grand Theft Auto: Vice City, and Grand Theft Auto: San Andreas.
GTA Remastered Trilogy
Grand Theft Auto III, Grand Theft Auto: Vice City, and Grand Theft Auto: San Andreas were all originally released on PlayStation 2 and Xbox 360, with GTA III celebrating its 20th anniversary this year and the developers, followed with Vice City and San Andreas one and three years later.
Kotaku reports the three games are in development at Rockstar Dundee, previously known as Ruffian Games, and are in the final stages of development. It is unclear what the remastered elements will consist of, but it has been reported Rockstar Dundee are also working on GTA V remaster for the next-gen consoles that is coming out on November 11, so it can be expected they will be similar to that.
The remakes are being made for all platforms, including the Nintendo Switch, making these three games the first third-person GTA games available on a Nintendo console.
This follows on from the news that Take-Two, the GTA parent publisher, stated they also have 3 unannounced remasters in development, however, these GTA titles are not what they were hinting at as it was stated by CEO Strauss Zelnick that any GTA remasters would be announced by Rockstar, so more titles from Take-Two are still to be announced.
Go2Games are up for awards! If you enjoy our content, please find some time to vote for us here and here!
Sign up for our newsletter from the website.
Instagram: Go2GamesShop
Twitter: Go2Games
Youtube: Go2Games.com
Facebook: Go2Games.com