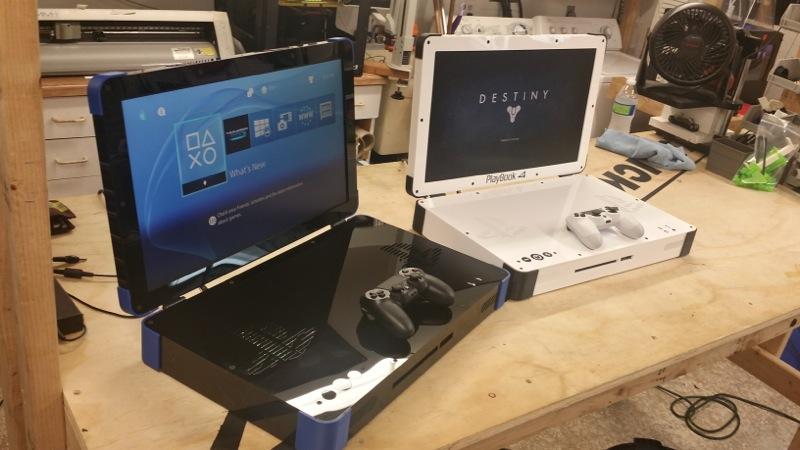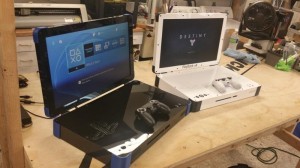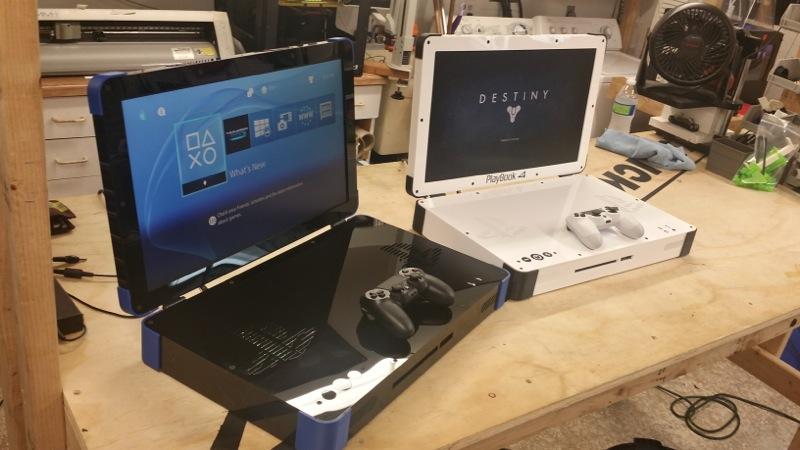 Custom-made PS4 Laptop
This aptly named "PlayBook 4" will cost you a pretty penny of $1,400!
First the Xbox One "Xbook" and now, by multiple requests, we have the PS4 "PlayBook 4" on it's way! All from the mind and skill of enterprising modder and self-taught engineer Ed Zarick. You can take it anywhere you go!
The PlayBook 4 (via Eurogamer) has the innards of the PS4 with an outer shell made of 3D-printed and laser-cut plastic. The screen is a 22″ Vizio 1080p LED LCD display, which fits as snug as a bug inside the system's lid. As wonderful as this sounds, however, you'll need to pay a $750 non-refundable deposit. It'll all be worth it though!
According to Zarick, it takes around 2-3 weeks to finish a unit. The system comes in either black or white (your choice, of course) with accents and corners in an array of different colours, including black, red, yellow, blue, green, copper, silver, grey, orange, white, purple, and pink.
As if that isn't enough, Zarick exclaims that he can do "full graphic customisation" if you should so wish. He also points out that you'll void your PS4 warranty by having your console modded in this way, but he has included his own 30-day warranty to fix any problems that are not related to user abuse. Lastly, Zarick adds, to potential buyers, that the PS4 units featured in PlayBooks are not altered in a way that would get you banned on the PlayStation Network.
If you would like to find out more about the birth of this bundle of joy, then head over to Ed Zarick's website!
You can also take a look at the YouTube video for more information. I think it's time to start saving those pennies!