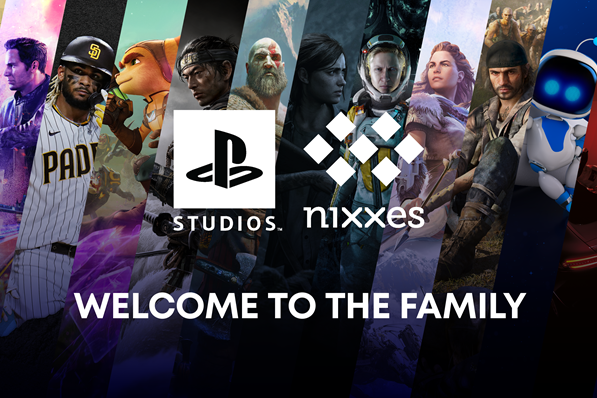 Yesterday, Sony announced it had acquired Nixxes Software, their second acquisition announcement from this week.
Herman Hulst, the head of PlayStation Studios, made an acquisition announcement over on Twitter, welcoming Nixxes Software to the PlayStation family. The studio has predominantly worked with various Square Enix Studios such as Crystal Dynamic, IO Interactive, and Eidos Montreal to port games for the Tomb Raider franchise, Marvel's Avengers, and Deus Ex to PC. So what does this mean for PlayStation?
Jurjen and team @nixxessoftware helped us @guerrilla ship Killzone Shadowfall in time for PS4 launch. We already enjoyed working with them back then!

— Hermen Hulst (@hermenhulst) July 1, 2021
The History of PlayStation's Studio Acquisitions
Microsoft has been the one to make studio acquisition headlines in most recent years with the company acquiring smaller studios like Double Fine, to larger studios like Bethesda last year. This has caused fans wanting Sony to step up their ante, but the company has been very deliberate with what studio it acquires.
Insomniac Games was PlayStation's first official studio acquisition in 2019, which was no surprise to anyone given the fact the two companies have an extensive history creating franchises together such as Resistance, Ratchet & Clank and the recent Spider-Man games.
Earlier this week, Playstation announced its second major acquisition, Housemarque, another studio that has worked with the company in the past, including games such as Returnal (pictured below) and Matterfall. PlayStation is undoubtedly playing it safe and buying studios it already has a great relationship with, yet the Nixxus acquisition hints at future possibilities.
What Nixxes Software means for PlayStation
While the studio did help Playstation with the Killzone Shadowfall PS4 launch, this acquisition could be incredibly valuable to PC players. A lot of speculation had already begun with Nixxes being the ones to port Sony franchises to the PC after Herman Hulst hinted what players could expect in 2021 and 2022 regarding PC games.
"We're still early on in our planning for PC. And Horizon Zero Dawn has been very successful. I think it shows there's an appetite from gamers outside the PlayStation ecosystem to experience the amazing portfolio of games that PlayStation fans have enjoyed for years," – Herman Hulst, PlayStation Blog.
Hulst also added that PC gamers are valued and PC releases will happen at the "right times".
If Nixxes does port more PlayStation games to PC, it would be interesting to see what games and how many PlayStation exclusives will stay exclusive. What Playstation games would you like to be ported to PC? Comment down below to let us know!
Sign up for our newsletter from the website.
Instagram: Go2GamesShop
Twitter: Go2Games
Youtube: Go2Games.com
Facebook: Go2Games.com