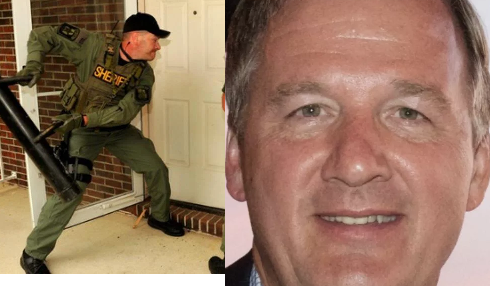 Roses are red, I drink from a cup. PlayStation nonces? FBI, OPEN UP!
The former PlayStation Network VP, George Cacioppo, was filmed and caught allegedly trying to pay for sex from someone posing as a 15 year old boy. The events that lead to the video releasing were orchestrated by the YouTube channel People V. Preds. Their George Cacioppo video can be found here. Skip to about a minute in, since half the video is basically repeating the channel's trailer verbatim.
The video claims George spoke with the "15 year old" decoy via Grindr, then exchanged pictures with him and gave his address to arrange for intercourse.
For all one of my (known) readers who knows who Hasan Piker is, the next paragraph is going to be my attempt at a text-based impression of him, as all my real-life impression attempts end up sounding like a stereotypical Jewish mum talking to Becky about the Keeping Up With the Kardashians at the hair salon:
"Ho-lee shit dewd!  IN A PS5 T-SHIRT! You know, because repping your own merch is top-priority when you're trying to bone someone, I guess. Dewd recording this was accusing George of pedophilia, IN 4K, ON THE TIMELINE!" – Pasan Hiker: A Made-Up Person.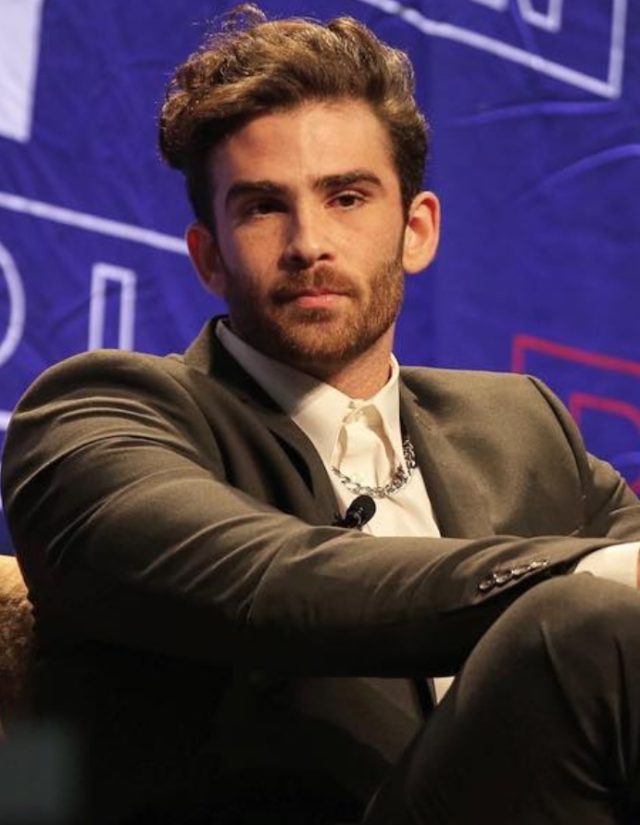 The folks at Sony confirmed the firing of George just yesterday according to the Cnet article where the firing was announced. I bring this up to say TAKE NOTE ACTIVISION BLIZZARD! If the folks at Sony can fire someone based on one (to my knowledge) alleged act of criminality, then Bobby "I Have A History of Sexual Assault Accusations" Kotick should've been out of the game long ago.
Even if these allegations are shown to be false later on, the fact the San Diego police didn't immediately respond to the report (according to Cnet) is more than a little telling of how lax the police have been with crimes involving people with great financial power. Like, I'm not saying ACAB, but I think it's safe to say SCAB at this point.
The folks at People V. Preds also talked to Kotaku, saying they released the video online because 'The police don't work with cyber groups like us'. If you'll indulge me a little, this reminds me of a similar (though substantially less severe) version of this issue I've experienced, so sit down and strap in.
Once upon a time, an entire essay I wrote got randomly deleted from some inconceivable point in time between me going to sleep after pulling consecutive all-nighters and waking up the next day! Because I couldn't prove that large chunks of the thing were deleted outside of my control, that specific part of my report was denied for ECs. Like, I know it sounds like a "dog ate my homework" situation, but you'll just have to trust me on that one!
I bring it up because hey, the internet is becoming steadily more and more intertwined with life in general, maybe people shouldn't be so quick to write off online groups or spaces as always being inferior to The Real Thing TM. Something TheStoryteller brought up was that online activism, while commonly maligned by slacktivism critics, is very much a legitimate form of activism in different contexts, especially regarding disabled people who may not be physically capable of independently rolling up to a protest march with a sign in-hand.
A briefly sincere call to action: The Storyteller is one of the best black British content creators out there and severely underrated. Outside of his media analysis videos and political video essays on racism and social issues, he has also announced plans for a Peckham-based food bank project. Find out more on his Free Huey project covered near the end of his video on mutual aid and charity. Free Huey plans to provide food, essential hygiene products and a selection of books by famous (and underrated) black figures. You can vote on what books get included if you donate to the initiative.
Product Poems and Voucher?
Capitalism: Pay sixty-four quid for fifty-quid card gift!
Fractured, but whole. This is mine. Fractured, but whole. Yours too tonight?
Sign up for our newsletter from the website. Check for other blogs today advertising new discount voucher codes!
Instagram: Go2GamesShop
Twitter: Go2Games
Youtube: Go2Games.com
Facebook: Go2Games.com
Store: Go2Games.com