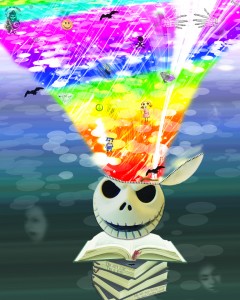 Poetry & The Creative Mind Day
by Luna L'Trix
Here's a little something that I scribbled a few years ago, and what better day to share it on? You're very welcome to try and make any sense of it…
Playing the claustrophobic Houdini, awaiting the rebellious reunion of your fellow magic mayhem makers.
I could have helped you using my way with words, but you wouldn't let me.
I've landed a solo slot & would weep with mere joy if you were there to see it.
I'm given advice but very seldom follow it, all on account of you.
You caused me to "whiskify" myself & I sleep in the back of a wayward wagon in the early hours.
I'm an oxytocin anonymous who needs a selection of poisons when knocked over in one hit.
Hold me at the cerrone sea front, when all life has ceased.
I wish to be tested to see if I can leave you to it this time.
I'll eliminate your musical quartet with violent gunpowder.
The torture has suddenly stopped me from returning to the reluctant renaissance.