The CEO of Gearbox Entertainment, Randy Pitchford, will be stepping down as President of gearbox software, and moving over to the newly formed film and TV portion of the company, Gearbox Studios. He is handing the reigns over to former CTO Steve Jones. Jones has worked at Gearbox for the last 22 years and served as Technical director on the first two "Borderlands" games.
While with Gearbox Studios, Randy will be overseeing the development of the upcoming Borderlands movie. Despite this, Randy has said that he will continue to give his "institutional knowledge of Gearbox brands and franchises"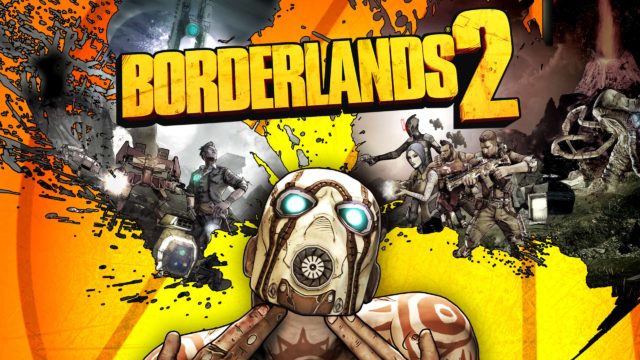 Earlier this year, Gearbox was acquired by the embracer group, (who also own 3D realms, the original creators of the duke Nukem franchise currently owned by gearbox) in a deal worth 1.3 billion. At the time, Randy Pitchford told Gamesindustry.biz that it was "like a rocket booster" for his company's ambitions.
The company is now split into 3 sections, Gearbox software, gearbox studios and gearbox Publishing, with the latter being headed by Steve Gibson.

Randy Pitchford got his start in the games industry at 3D Realms in Texas back in the 90s, where he worked as a level designer on numerous classic FPS games for the Build Engine, such as Duke Nukem 3D and Shadow Warrior. In 1997, he left 3D Realms and went to work at Rebel Rocket on the game "Prax War", but Publisher EA pulled the funding in 1999 and Randy left Rebel Rocket to found Gearbox Software.
Gearbox would then go on to produce 3 expansion packs for Valves "Half-Life", released as "Half-Life: Opposing Force", "Half-Life: Decay" and "Half-Life: Blue shift". After this, Gearbox would come to be best known for Developing and releasing the celebrated Borderlands series, the first entry of which sold 4.5 million copies.

The studio has also had some controversy. In quick succession Gearbox released the much Maligned "Duke Nukem Forever " and "Aliens: Colonial Marines " which were received incredibly poorly. This pales, however, to the 2018 Litigation against Pitchford over him allegedly leaving a USB stick containing company records and an adult video at a medieval themed restaurant. The Litigation was settled out of court and Randy Pitchford was exonerated.
You can Buy Borderlands 3 at go2games.com for PS4 and XBox
Sign up for our newsletter from the website.
Instagram: Go2GamesShop
Twitter: Go2Games
Youtube: Go2Games.com
Facebook: Go2Games.com
Store: Go2Games.com
Two Days Left