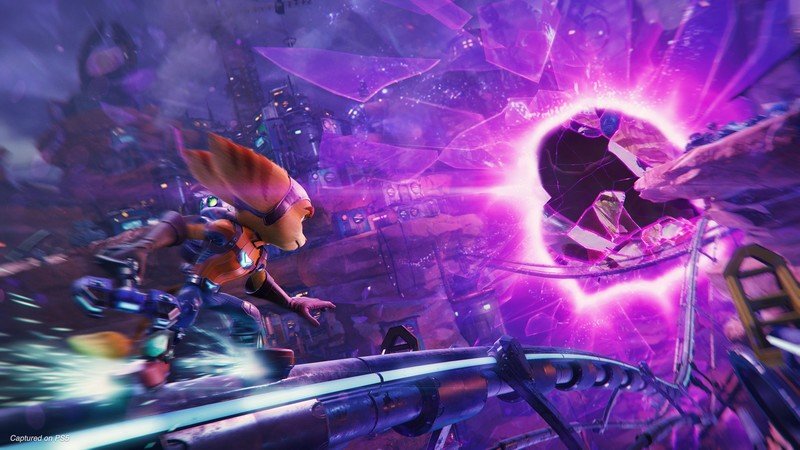 Sony has unveiled gameplay for upcoming Ratchet & Clank: Rift Apart exclusively for PS5. The gameplay has demonstrated what the PS5 can do exactly.
Insomniac's next game, has highlighted Ratchet & Clank: Rift Apart's ability to take advantage of the PS5's effective SSD to allow dimension-shifting gameplay.  Thanks to the State of Play event players were able to see the game would feel using the Dualsense controllers, as the adaptive triggers adjust to whatever weapon they are currently using. Players were also able to experience the haptic feedback the game gives off.
The gameplay video portrays how the mechanics observed in the Astro's Playroom experience will be incorporated in the game. The game will also feature the impressive new-gen graphics and lighting, as well as allowing players to explore areas when not jumping into various dimensions. You can watch the Ratchet & Clank: Rift Apart trailer below:
Ratchet & Clank: Rift Apart will be released 11 June and is available to pre-order now at Go2Games.