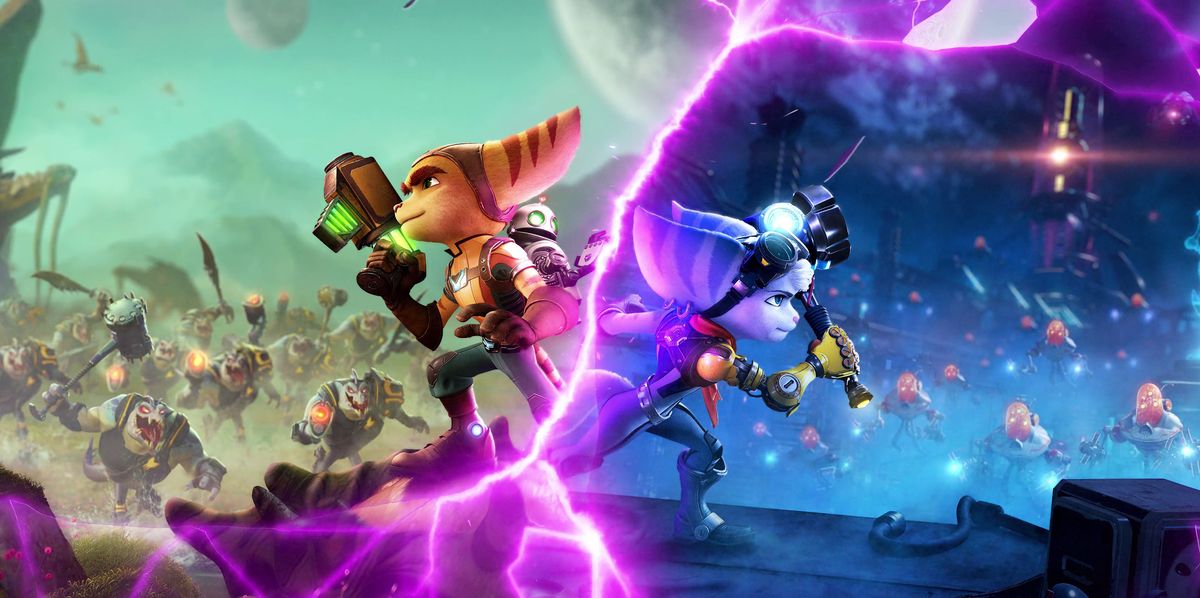 The long-awaited PS5 exclusive game has been receiving well critically and by the fans, but no game is ever perfect. The game came under a lot of scrutiny recently with all the bugs players kept finding, however Insomniac Games has now released the latest patch for Ratchet & Clank: Rift Apart, which brings a dozen of bug fixes and a system that boosts FPS for certain TVs.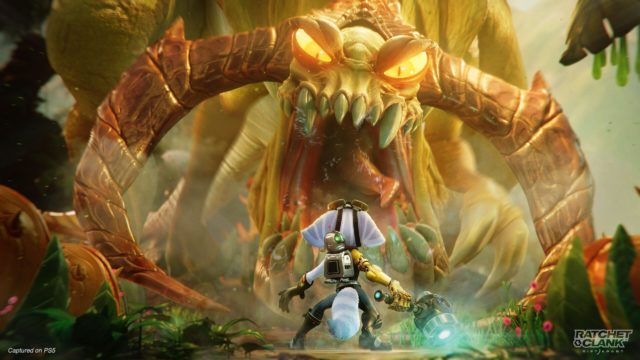 What's New for Ratchet & Clank: Rift Apart?
Bug Fixes
The 1.002 patch update included a wide variety of minor tweaks and improvements including; several common physics, animation, interface, and audio glitches; a bug where players could complete the same Glitch Challenge twice and locking them out of later challenges; and resolved issues where killing certain Grunthor enemies would not count towards the Extinction Event trophy, a crucial requirement for said trophy.
Yet the most significant addition is a system that boosts the game's frame rate on certain TVs.
120 Hz Fidelity Mode
The update lets the player choose to enable 120 Hz Fidelity Mode, a feature that typically prioritises visual effect over performance by locking the game at 30 FPS, yet players can now choose to enable this mode in the game's graphical settings in order to boost the fps to 40 FPS.
The Fidelity Mode supported a Hz refresh rate during the Racthet & Clank: Rift Apart's launch, however Insomniac removed it due to it's compatibility issues. Now, players with 120 Hz TVs are able to use this feature again.
The most notable benefit of this system is that the game looks significantly smoother on Fidelity Mode. The Performance Mode still offers the smoothest experience, but the new update closes the gap significantly. Players will also experience reduced latency, thus more responsive controls from the 120 Hz Fidelity Mode.
Other New Features
Players can now also disable Phantom Dash VFX in all gameplay or photo mode, disable level-up messages and bind "skip cutscenes" to the cross button, and a whole bunch of new features to Photo Mode, including coloured backgrounds and the ability to hide your armour.
Hey All!
We added a few things to Photo Mode today! My favorite is the ability to isolate your favorite lombax by adding a solid color background for awesome hero shots!#RatchetPS5 pic.twitter.com/Xe60WIAhVD

— Gil Doron (@GilFromUI) June 30, 2021
Ratchet & Clank: Rift Apart is available from our store!
Sign up for our newsletter from the website.
Instagram: Go2GamesShop
Twitter: Go2Games
Youtube: Go2Games.com
Facebook: Go2Games.com