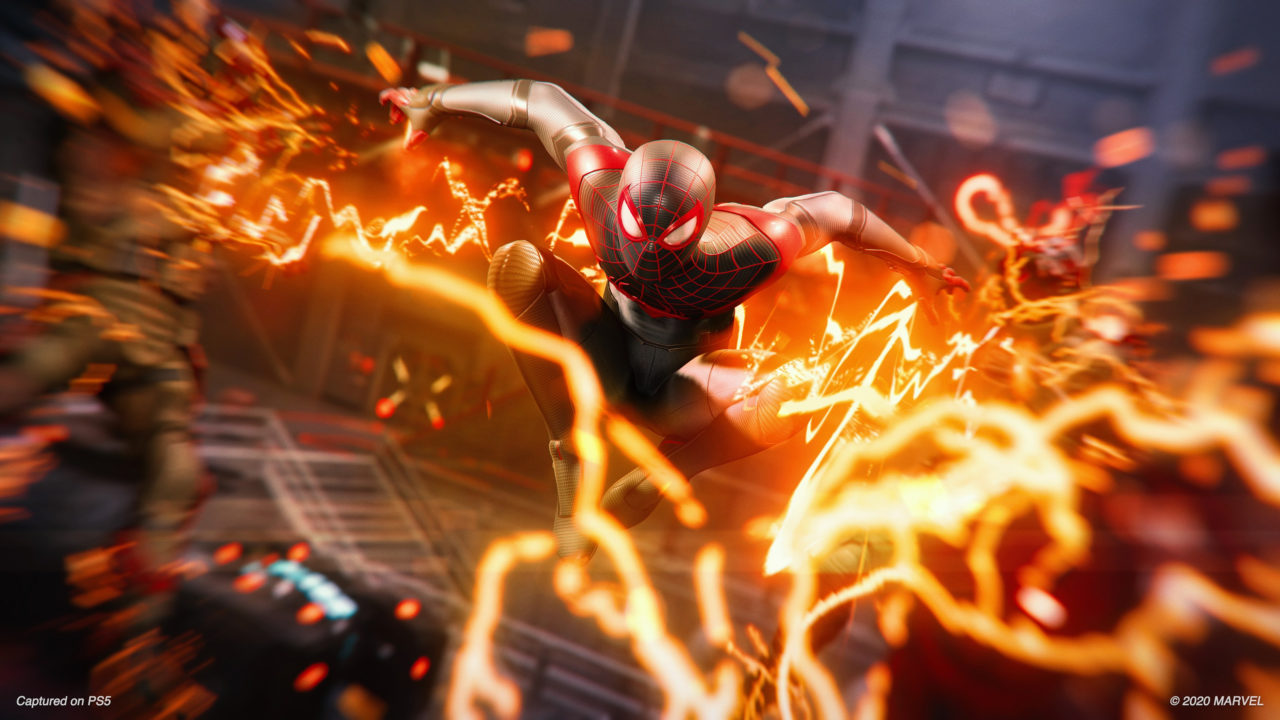 Don't Miss Out on this Game Developer's Conference
Calling aspiring Game writers and developers! If you want to create and develop your own games, this conference is a must-go event. Not only is it an opportunity to hear from the people who worked on games such as Red Dead Redemption, Spiderman Miles Morales, and The Ghost of Tsushima, but you also have the chance to interact with them and get involved in small activities such as Q&A's and meditation. This event runs from the 19th of July to – 23rd of July, which's 4 days of knowledge from the best game developers out there. They also include indie game developers such as Greg Lebanov who is responsible for Wandersong and Chicory. This event is worth going to.
Oh hey, what are you doing on July 22nd around 9:40am PT? Nothing right? Come and watch the Advocacy Microtalks at this years @Official_GDC for 4 speakers, 4 great microtalks; and live Q&A afterward!https://t.co/fmckk5QrIi

— Tanya | Watch Game Changer on BETHerTV (@cypheroftyr) July 13, 2021
What's going on?
Each day of the conference seems to have over 50 developers per day taking part in the event, which gives aspiring developers a variety of to choose from. Let's go through what SOME of the events at this conference will be.
Monday 19th July
VISUAL EFFECTS SUMMIT: AN EXPLOSIVE NEW SPIDER-MAN: CREATING VFX FOR MILES MORALES
AI SUMMIT: MAKING THE BELIEVABLE HORSES OF 'RED DEAD REDEMPTION II'
LIVE GDC PODCAST! FEATURING 'CHICORY' DEV GREG LOBANOV
ADVANCED GRAPHICS SUMMIT: PROCEDURAL GRASS IN 'GHOST OF TSUSHIMA'
ONLINE GAME TECHNOLOGY SUMMIT: 'POKÉMON GOFEST 2020': GLOBAL CHALLENGE ARENA
ADVANCED GRAPHICS SUMMIT: BOOTS ON THE GROUND: THE TERRAIN OF 'CALL OF DUTY'
Tuesday 20th July
EDUCATORS SUMMIT: LIVING THE DREAM OR SURVIVING THE NIGHTMARE: MAKING COMMERCIAL INDIE GAMES AS A PROFESSOR
ART DIRECTION SUMMIT: THE NATURAL WORLD OF 'ASSASSIN'S CREED VALHALLA'
FREE TO PLAY SUMMIT: THE GAME DESIGNER'S NOTEBOOK
IT'S NOT IN THE WRITER'S MANUAL: Q&A SESSION FOR NEW WRITERS
GAME NARRATIVE SUMMIT: TURN YOUR WRITERS INTO PROGRAMMERS: GREYBOXING NARRATIVE WITH STORY LANGUAGES
Wednesday 21st July
GAME MAKER'S SKETCHBOOK GALLERY – WEDNESDAY
INTRINSICALLY MOTIVATED TEAMS: THE SCIENCE OF MOTIVATION
MASTER OF THE KATANA: MELEE COMBAT IN GHOST OF TSUSHIMA
'SPIRITFARER'S' JOURNEY: CRAFTING TENDERNESS
'ORI WILL OF THE WISPS': NARRATIVE DESIGN AND VISUAL STORYTELLING
Thursday 22nd July
EXPERIMENTAL GAMEPLAY WORKSHOP
SEWING A MUSICAL PATCHWORK: THE MUSIC OF 'SACKBOY: A BIG ADVENTURE'
THE ART OF 'ORI AND THE WILL OF THE WISPS'
DISABILITY, NEURODIVERSITY, MENTAL HEALTH AND CHRONIC ILLNESS ROUNDTABLE DAY 2: PRACTICAL PLANS FOR THE FUTURE
HOW TO EMPOWER YOUR INNER CEO WITH MINDFULNESS AND MEDITATION
Friday 23rd July
SPEAKER Q&A: SUCCEEDING IN GAME AUDIO: TIPS FROM A GLOBAL PANDEMIC
WOMEN IN GAMES AND ALLIES: HOW TO FIND ONE, HOW TO BE ONE ROUNDTABLE (PRESENTED BY THE IGDA)
CREATIVE AND EXPERIMENTAL VFX IN 'THE LAST OF US PART II'
30 PUZZLE DESIGN LESSONS FROM THE WORLD'S GREATEST PUZZLE COMMUNITIES
Love Game Developing? Keep up with all the latest gaming news, competitions, future discounts (see down below) and amazing content.
Twitter: @Go2Games
Instagram: @go2gamesshop
Youtube: Go2games.com
Facebook: Go2games.com
You can subscribe to the Go2Games newsletters via the website.