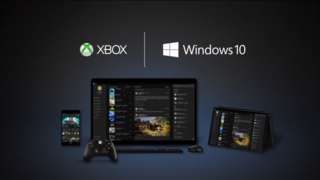 PC to Xbox One streaming
Microsoft investigate!
Microsoft has said that it is also working on allowing the streaming of PC games to Xbox One, having already heard the news that the new operating system will allow the streaming of Xbox One games to PC. It looks like the game streaming properties of Windows 10 will end up swinging both ways…
"We're actively investigating that right now," Microsoft studio manager Mike Ybarra told Eurogamer. "We don't have any further details to share, but it's something we're looking at."
"Right now in the labs it's 720p/30fps. We're looking at 1080p/30fps, 1080p/60fps and that is where a lot of what's your home network – is it wired? – will come in to effect." Ybarra added in relation to it's Xbox One to PC streaming tech.
He also went on to add, "So really it will largely depend on the scenario in which someone's trying to play that. But we're investigating to make sure that we can give the optimal experience based on what the scenario is for the consumer."
Kinect Games won't work for obvious reasons, however, so compatibility will not be universal.