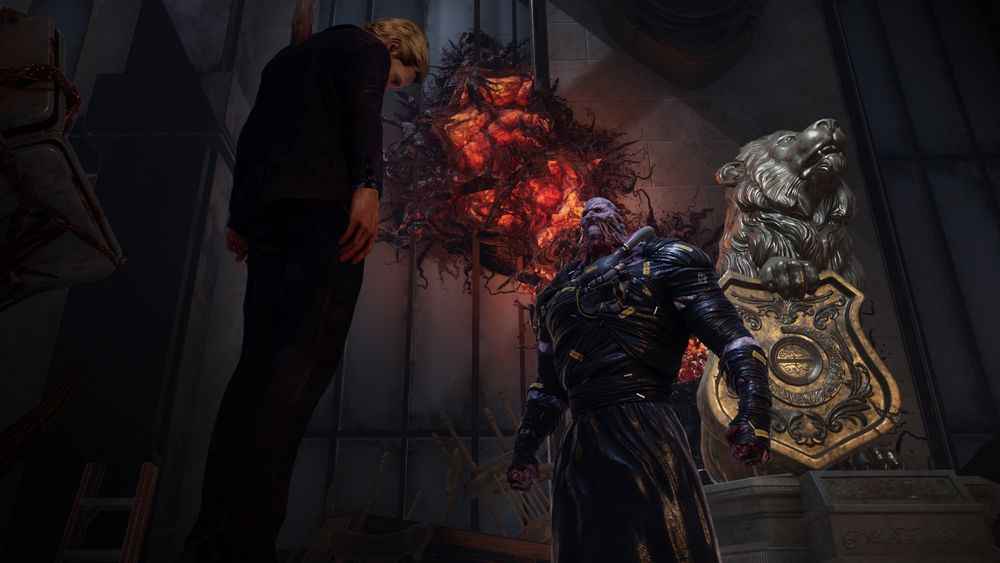 Dead by Daylight
 has had many crossovers in the past, adding new characters such as Freddy Kreuger, a Stranger Things' Demogorgon and many more. For its next chapter DBD is adding characters from classic horror franchise Resident Evil.
The most recent line-up of survivors will include Leon S. Kennedy and Jill Valentine. A new killer will also be featured in the form of Nemesis also known as The Tyrant. Nemesis can use his tentacle for a ranged attack, aiming to hit a survivor who will become infected with the T-virus. The more infected the survivors become, his tentacle reach increases. The Survivors though can fight back by going in search of the vaccines that are scattered across the map.
Nemesis will also have a army of zombies that can be used to attack the survivors. They're the first AI-powered enemies to join since players were offered the new challenge.
The Resident Evil chapter DLC pack will be released on June 15th, which is Dead by Daylight's fifth anniversary.