A brand new trailer has been released from Atlus for Shin Megami Tensei V, alongside an announcement for exactly when it will be released and pre-orders being opened. For E3 2021 Nintendo's Tree House Event briefly showed the Shin Megami Tensei 5 trailer showcasing exclusive Gameplay and combat style however, their most recent trailer revealed the strong action-packed story behind the upcoming release. If you have played previous Shin Megami games and have been following the series, you know what to expect and are well aware that Shin Megami V has a lot in store.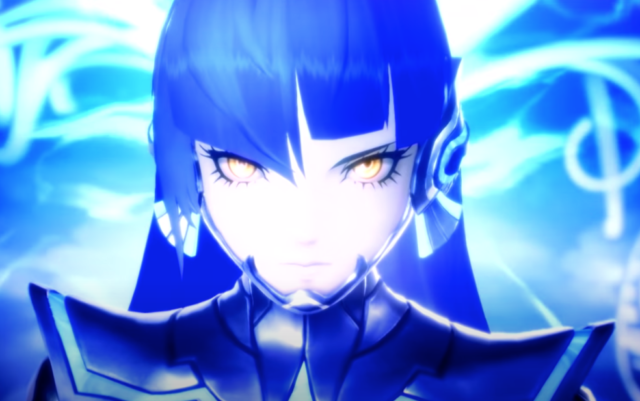 The latest Shin Megami Tensei 5 trailer begins the trailer with the protagonist appearing in a dystopian Tokyo, that has been overrun and filled with God, demons, monsters and the like. The protagonist partners up with a mysterious stranger to become a 'Nahobino', a 'condemned being' to conquer the forces of chaos. The trailer displays gameplay to be an open-world, turn-based, roleplay game where you must fight demons to survive. 
The plot may not be the most original, but the trailer offers a ton of amazing gameplay, graphics and briefly introduces us to unique characters and interesting mechanics. The scenery proves to give a real feel for a post-apocalyptic Tokyo, while the protagonist goes up against demons in chaotic ruin, the players have the option to explore a variety of areas and most likely will have fun playing around with that freedom. It is clear that as the player progresses through the game, they will unlock new abilities for their character, as we have a closer look at the trailer, we can see the player can summon a special attack, of what appears to be a strong wind which causes multiple combos and critical hits to their enemy and inflict insane damage.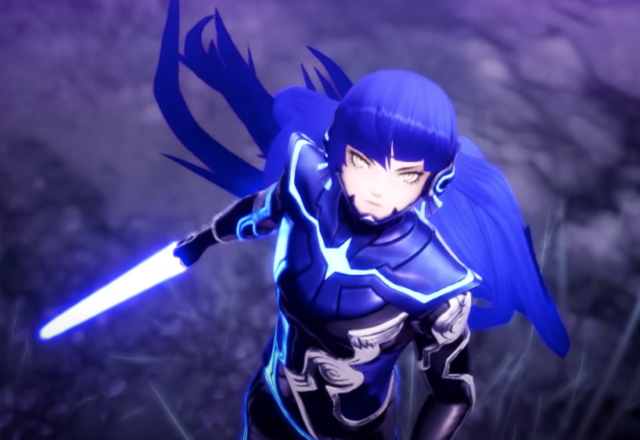 The trailer also features an in-game shop, which is run by a cackling green corpse, held by chains to a golden throne, though with its appearance and extremely thin skin, it might as well be a skeleton. The in-game shop is sure to be crucial to gameplay, as it seems to show items that'll be important for the player when going into battle. With items such as "Ice Dampener" or "Elec Shard," we can assume they may be used to counteract specific demonic abilities during battle or perhaps temporarily give the player's character a special attack. It's safe to say that in-game cash will be needed to get through the game and going by tradition, will most likely be obtained by exploring the world or completing battles.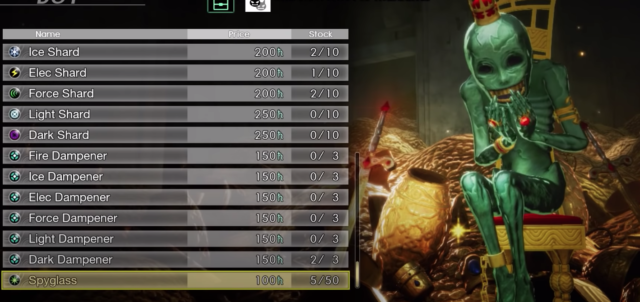 With the new trailer being released for Shin Megami V, it is now available to pre-order from Atlus's official website or one of the UK's retailers GAME.