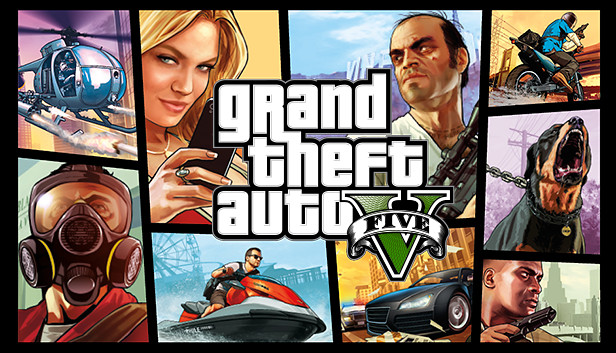 While we wait for any news on the highly anticipated Grand Theft Auto VI, fans of the franchise have blown us away with their incredibly creative minds and have made an AI version of the fifth highest-selling video game franchise of all time.
Grand Theft Auto V, the most latest instalment of the franchise, was released over seven years ago, yet it is constantly being re-released for the latest gaming consoles (PS4 and Xbox One versions, and there are talks of it being re-released again for PS5 and Xbox Series X), and players are still able to find new and interesting ways to make use and have fun with the game that keeps on giving.
Previously, one player dedicated themselves to complete the game without taking a single hit, one developer managed to decrease the Grand Theft Auto Online loading time, which Rockstar Games appreciated so much thanked them personally by paying them $10,000, and another developer, Intel Labs, transformed its visuals into a highly realistic version of itself. Other completely useless but still fascinating trivia that other players have noticed can be found here.
Now, Harrison Kingsley, also known as sentdax on YouTube and author of Neural Networks from Scratch, has made an AI version of Grand Theft Auto with fellow developer Daniel Kukiela, known as GAN Theft Auto.
GAN stands for Generative Adversarial Network and it works like this: there are two neural networks with the first one being the generator in charge of consuming a sample dataset which then generates content from said data and the second network takes the generated content and compares it to the original sample, removing data that is considered too different so that the generator can produce content more accurate to the sample.
Here is a more detailed explanation of how GAN works and a visual insight into how it can be played:
The neural network is the entire game. It's handling what happens when you press a key to turn left or right, there are no rules written here by us or the original Grand Theft Auto engine. The neural network is controlling all of this along with what happens when we turn into another car or hit a wall… It's doing all of this based on our imputs.
And the best part of all is that everyone else is free to try it out while we inevitably wait for Grand Theft Auto VI.
Sign up for our newsletter from the website.
Instagram: Go2GamesShop
Twitter: Go2Games
Youtube: Go2Games.com
Facebook: Go2Games.com