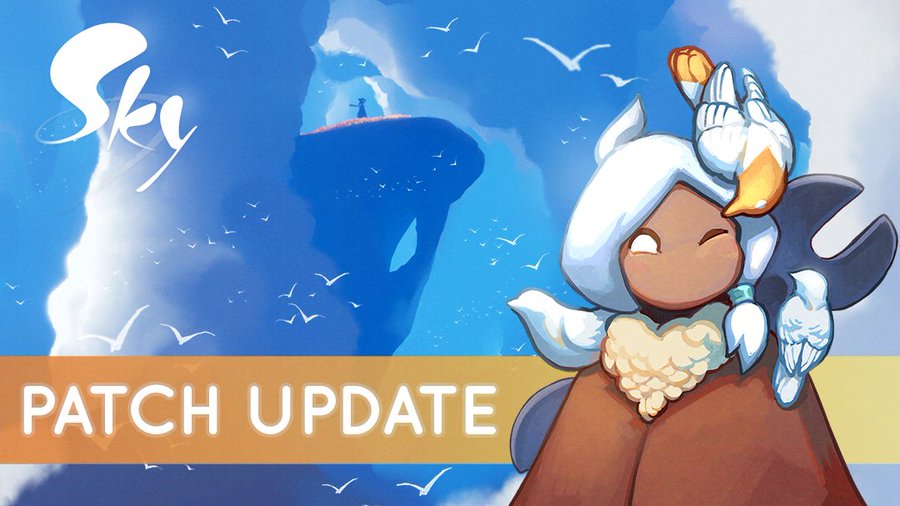 Sky Children of The Light, Adventure Pass Preorders Will No Longer Be Available
Sky Children of the Light is one of the biggest games on mobile and has gained an even larger fanbase since releasing to the Nintendo Switch however, upon all the new changes 'That Game Company' has made, this may be the most controversial one yet.
With every seasonal event that passes by, that game company has always allowed players to pre-order a seasonal pass. This let players get access to a special item before other players and they would get 30 seasonal candles, which is the in-game currency. These candles meant players could get ahead of others in getting seasonal cosmetics that are limited for a certain amount of weeks. Once the season is over, the only way to obtain those cosmetics is to wait for a travelling spirit to visit, which is chosen at random by the TGC company.
Discontinuing Seasonal Pass Pre-Orders
Once the season of Flight ends, there will no longer be any preorders for Adventure passes and Adventure packs, AKA seasonal passes.
We appreciate everyone who has used the preorder feature for Adventure Passes and Adventure Packs to share with friends. Unfortunately, due to changes to update procedures and scheduling, once Season of Flight concludes we will no longer be able to offer Adventure Pass preorders for future seasons." – That Game Company –
From the start of the next season that starts in early 2022, Adventure passes can only be purchased after a season begins however, the prices will continue to be the same.
The pre-order bonuses will now be added to all the Adventure passes, they've also given the possibility to those who receive these passes as a gift and all who receive a pass will also get access to 30 seasonal candles.
Previously only those who pre-ordered the adventure pass could get access to the bonuses, but this possibility has been extended to everyone.
There will also no longer be a countdown to the beginning of a season as TGC mentioned, as it was linked to the Adventure Passes. They may install a countdown in the future, but for now, it will be discontinued.
TGC has mentioned that players should keep an eye on social media to see when a new season will be approaching.
Ori and The Will of the wisps (Nintendo Switch)
Greetings, adventurers! We have a new Patch Update for #thatskygame:

⛄ [Event] Days of Feast
💕 Days of Giving double Heart gifting
🎁 Gifting in-app purchases
👒 Permanent Social Light locations
🛠️ Bug fixes & more!

See the Patch Notes for more 📬 https://t.co/qioruQsPdL pic.twitter.com/hFA1PnBQpt

— Sky: Children of the Light (@thatskygame) November 18, 2021
What is Sky: Children of Light?
Sky: Children of Light comes under the 'wholesome' games category and was originally released in 2019 for IOS, then 2020 for Android. It's an open-world exploration game, where a player can go through seven different realms while befriending other players to help them along the way.
The player follows the story of 'The Children of Light' who witness their world falling apart in seven different realms after the stars fell from the sky. As a part of this group, it is the player's quest to find all the stars 'winged light' and bring all the children back to life.  This is achieved by exploring the areas, sharing love and light around the kingdoms to awake the ancestors that perished and find out the hidden truth so the stars can be restored. While the storyline is minimal, the concept of becoming friends with different players, chatting and heading out on a great journey, ties it all together.
There are also multiple items to collect such as masks, capes, hairstyles, outfits and musical instruments that allow the player freedom of expression through their character. These items can be obtained by purchasing with real money or with in-game currency.
Sky: Children of Light also have seasonal events, which each have their own unique currency. The currency is called 'Seasonal Candles' each seasonal event has a new area to explore in the game, however, each season goes on for a limited amount of time.
Ori and The Will of the wisps (Nintendo Switch)
For more interesting content, keep up with all the latest gaming news, competitions, future discounts and amazing content.
Twitter: @Go2Games
Instagram: @go2gamesshop
Youtube: Go2games.com
Facebook: Go2games.com
You can subscribe to the Go2Games newsletters via the website.