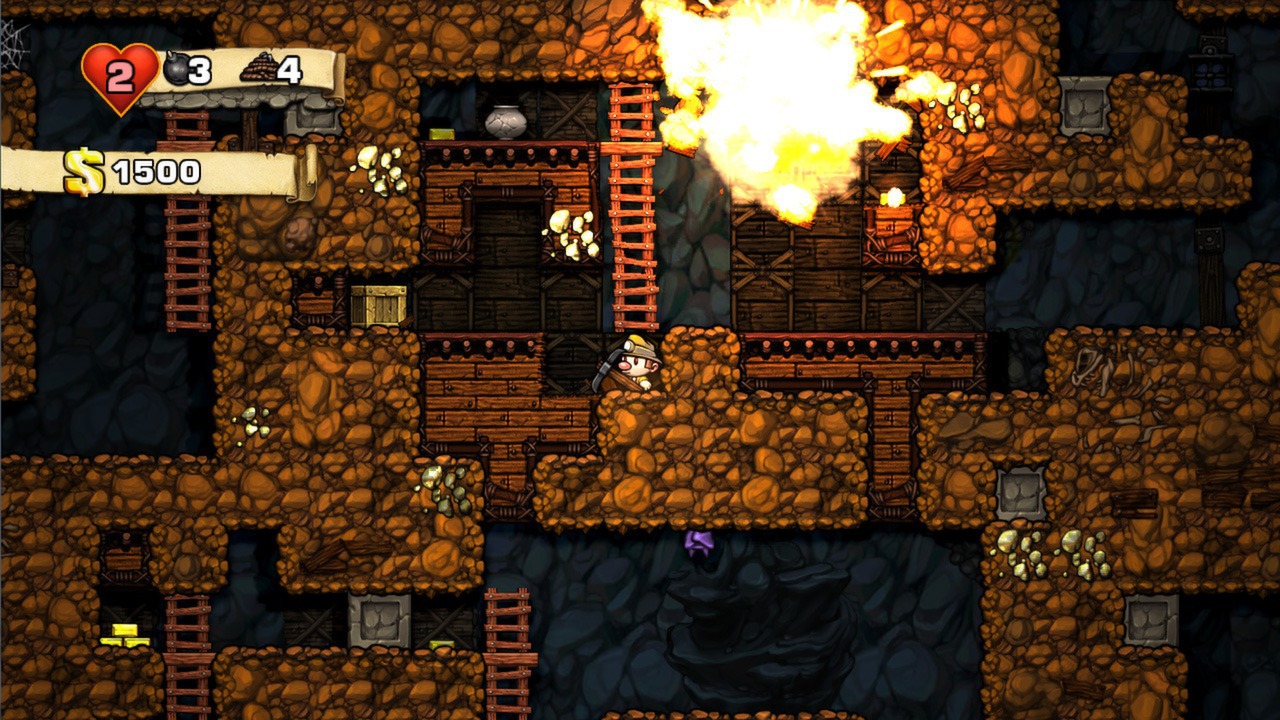 Spelunky & Spelunky 2 Announced to be Released on The 26th of August
Mossmouth games have finally announced the official release date for Spelunky and Spelunky 2 on the Nintendo Switch. This was first announced during Nintendo's Indie World Direct Online Showcase. Fans have been waiting patiently, over 6 months for the release since they announced it, anticipating the day they will get to play Spelunky with joy-cons or in handheld mode or on their switch lite. So far the release has only been confirmed for 3 regions; North America, Europe & Australia. However, there will be other regions announced soon as Mossmouth has said, though they have yet to give a date of when.
🔥👀
The light of your torch illuminates the glint of a gold idol… #Spelunky and #Spelunky2 are both coming to #NintendoSwitch on August 26, in North America, Europe, and Australia! Other regions will be announced soon! pic.twitter.com/fClL27JfHO

— Spelunky World (@spelunkyworld) August 12, 2021
What is Spelunky 1 & 2 exactly?
Developed by Mossmouth Spelunky & Spelunky 2 is a 2D platformer game, where the player is an adventurer called the spelunker. The player must explore tunnels by mining through and gather precious artefacts or treasure while avoiding enemies and their traps, enemies will include spiders, bats, snakes, yetis, ghosts and carnivorous plants.
Spelunky was released in 2008 for Microsoft Windows as a freeware game, which is where the game gained its popularity and became a famous title. The game was re-released on PSN, PS4, Xbox 360 and PC, then lastly the upcoming release on Switch. Mossmouth have mentioned that Spelunky will only support local multiplayer while Spelunky 2 will have both local and online multiplayer modes.
Spelunky and Spelunky 2′s are some of those games that were made for the Nintendo Switch, especially for all the fun players can have in hand-held mode or online multiplayer mode with Spelunky 2.
Keep up with all the latest gaming news, competitions, future discounts and amazing content.
Twitter: @Go2Games
Instagram: @go2gamesshop
Youtube: Go2games.com
Facebook: Go2games.com
You can subscribe to the Go2Games newsletters via the website.