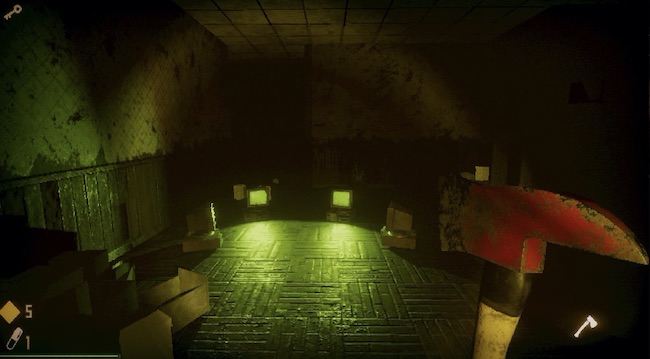 Golden light is weird. Really weird. Its an action-survival horror Roguelike about fighting meat. You can pick up and throw things (or eat them). The game is mostly inspired by the popular prophunt game mode most commonly associated with Garry's Mod.
In golden light you descend gradually through a flesh construct called the gut, which fuses Silent hill with a canibalistic nightmare.
You can now experience the game in its complete form, with it just having launched in version 1.0. Its currently 30% off on steam as a lunch discount, and can be purchased as part of 1 of 2 bundles. The "go to hell" bundle also contains ULTRAKILL, one of the best FPS Games ever made, a slick stylish action game made of equel parts Devil may Cry and Quake. The Taste of Maddness bundle Packages the game with Cruelty Squad, an eye bleeding nightmare Immersive sim which, and your going to need to trust me on this because no amount of explanation can actually show this without you having played the game, is one of last years best and most interesting video games.
You can grab golden light on steam here
Grab new games now from go2games.com
Sign up for our newsletter from the website.
Instagram: Go2GamesShop
Twitter: Go2Games
Youtube: Go2Games.com
Facebook: Go2Games.com
Store: Go2Games.com