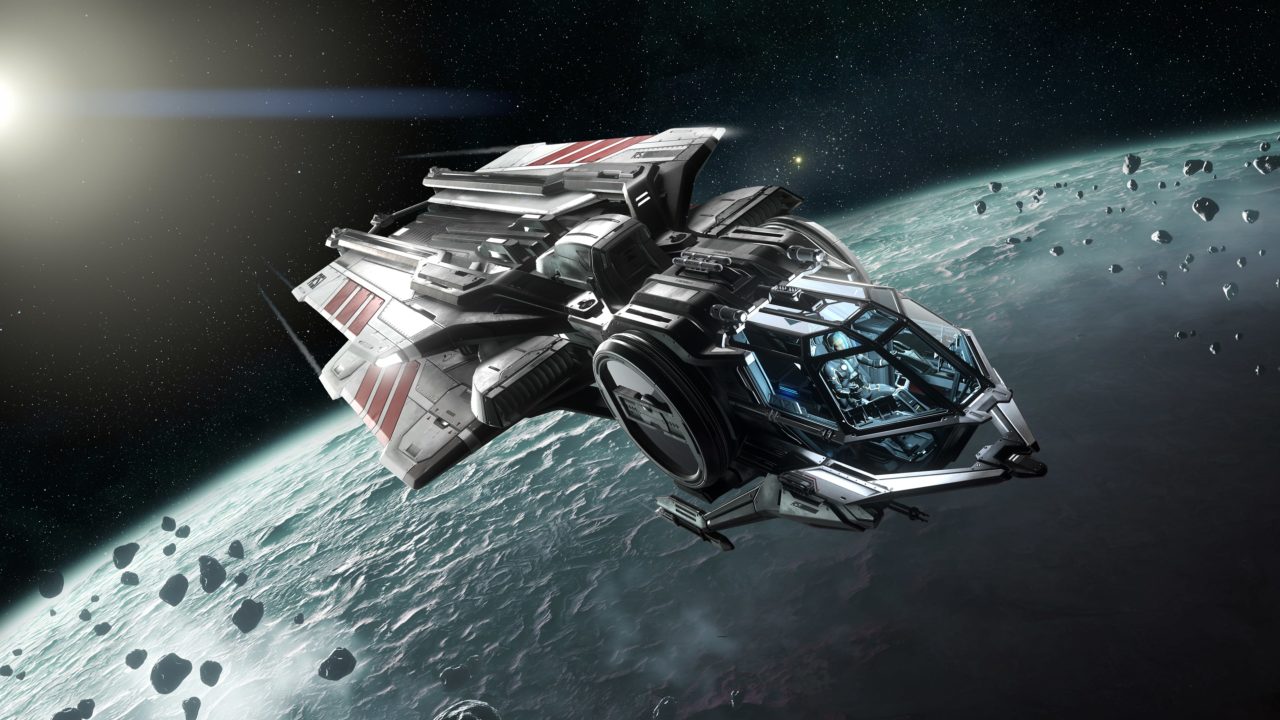 Star Citizen has released its latest patch with its Alpha 3.17 Update. The first-person shooter, space-exploration game has moved a step closer to its full release. The new trailer and update was released on April 29th. You can watch the trailer below.
What this update has to offer
Based on the trailer, Update 3.17 seems to be all about making money. Set to a "make money" song, the playful trailer focuses on all the different ways players will be able to make and sell credits. The description states that "Alpha 3.17 is supercharged with ways for you to make cold hard credits."
Perhaps the biggest announcement in the 3.17 update is the new ship to ship refuelling system. This allows players to refuel other pilots, during flight, in order to make money.
Mining gadgets have been added to the game, allowing players to mine asteroids or planets. Players can buy these gadgets at a number of locations and can then sell on the properties that were mined. In addition to this, an ability has been added that allows players to sell items from their local inventory to shops. Finally, the ship inventories have been expanded to allow players to collect and sell more items.
The update also includes a new ship and new locations. The new MISC Hull-A ship is the most affordable freighter of its kind in the game and focuses purely on cargo transportation. The new locations include the Lorville Hospital, where players can receive medical treatment as well as buying supplies.
Beware of Bugs
Although the new update fixes some gameplay issues, Cloud Imperium Games have warned that the new update also comes with a few bug of its own. These known bugs can include ships exploding after a player exits them, items not transferring to inventories, damage delayed until after a player has healed themselves, missing heads or equipment and weapons moving by themselves. The full list of bugs as well as the updates can be found here.
Long road of Development
Star citizen was officially announced back in 2012 with a release date set for 2014. Ten years later, fans are still waiting for the game's full release. The game, developed by Cloud Imperium Games, was initially funded by a Kickstarter campaign in 2012. It initially raised $6.2 million in funds. Since 2012 it has continued to be crowd-sourced. Back in 2015, it broke records for it's crowd-sourcing success. According to the Roberts Space Industries website (the game's website), the total funding now sits at $455,026,492.
Backers that became disillusioned with the game's long development, sought refunds. However in 2018, Cloud Imperium won a court case that stopped backers from receiving refunds unless the game stops development altogether.
Since 2013, Star Citizen has released a series of game modes for players, using these releases to build the game from the ground up. However, players have become annoyed with the slow release of the game modes with some wondering if the game will ever release. In 2018, for example, a trailer was released stating Update 3.2 was coming soon – now in 2022, Update 3.17 has just been released.
Star Citizen is currently in development on PC only.
Sign up for our newsletter from the website.
Instagram: Go2GamesShop
Twitter: Go2Games
Youtube: Go2Games.com
Facebook: Go2Games.com
Store: Go2Games.com