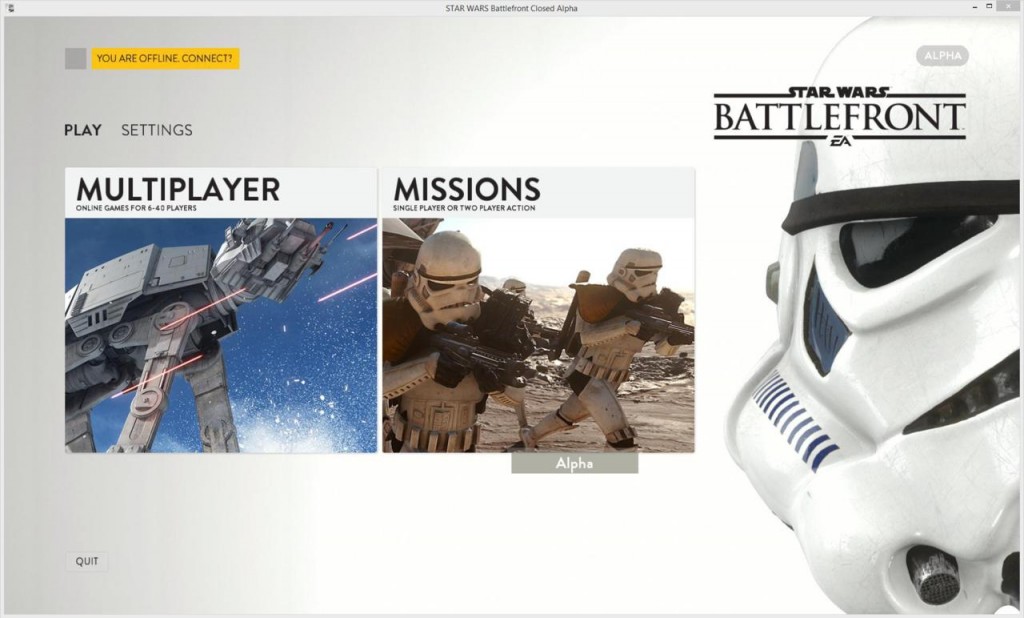 Weapons and vehicles leaked from the upcoming Star Wars game!
Ahead of the Alpha launch, fans have begun to share new details of the highly anticipated shooter by taking a sneak-peak at the Alpha download file. Fresh information has been shared, such as a list of weapons and vehicles that appears to be accessible to players, as well as leaked gameplay. The list of weapons and vehicles first appeared on the NeoGAF forum.
Weapons:
E11
A280
DH17
DL44
DLT19
DLT20a
EE3
Rocket Launcher
SE14c
T21
Vehicles: 
T-65 X-wing
the Tie Fighter
Lambda Shuttle
Y-wing
Tie-Bomber
Corellian Corvette
Nebulon B Frigate
Imperial Star Destroyer
Mon Calamari Capital Ship Home One
AT-ST
AT-AT
Tie Interceptor
74-Z Speeder Bike
The content could be subject to change due to the fact this is only an alpha so none of the content is a guarantee. Other information that was leaked was that some weapons may be locked to special characters, while the Tatooine map has both midday and dawn versions. There was available gameplay footage online but it was swiftly removed.