"Stranger of Paradise: Final Fantasy Origin" is the latest spin-off of Square Enix's legendary RPG series. It is being developed by team ninja, the Developers behind the Dead or Alive Franchise, the Ninja Gaiden Franchise, as well as having worked with Nintendo on Dynasty-warriors-ing the Zelda and Fire emblem Franchise. While that is all well and good, and is a respectable resume… they also made "Metroid: Other M", the most controversial game in the Metroid franchise and maybe ever released by Nintendo.
In any case, Team Ninja are all a decidedly risky but interesting choice, and whatever they were going to bring to the table was always going to be interesting. But I seriously doubt anyone expected what this demo brought.
Bizarrely, "Stranger of Paradise" is actually a very loose re-make of the very first final fantasy game from 1987, albeit very loose. The game follows the broader plot points of the Original and is set in the same world. However do not go into this expecting a straight remake of the 1987 original, "Stranger of Paradise: Final Fantasy Origins" is decidedly its own beast.
The game feels very much like a combination of Ideas first brought forward in the final fantasy 7 spin off "Dirge of Cerberus" from 2006, combined with elements of  Fromsoftwares "Sekiro: shadows die twice"  in the form of the Break gauge. If the player is able to deplete an enemies gauge, the enemy becomes open for a finishing attack, however the same is also true in reverse, as should an enemy delete the player's own gauge, they will also be open for an instant take down.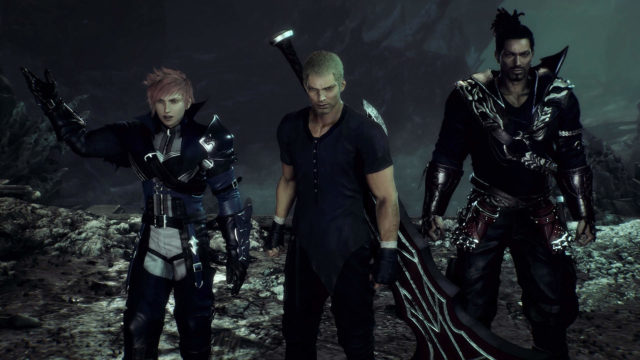 While this is all fine, this isn't what the internet has been interested in. What has gone viral from this trailer is a cutscene after A boss fight. After some incredibly melodramatic dialogue about how the world can't be saved and how hope is a fairy tale (remember this is still a final fantasy game, melodrama is the whole appeal), main protagonist Jack turns around, says "Bullshit" and nothing else, then pulls out A smart phone and starts blasting early 2000s nu metal as the scene fades. It is a good contender for most "what the hell" moments of this year.
Now I want to be clear, for as out there as this is, it's also kind of excellent. This game's whole attitude is so edgy but it also feels just self aware enough to work. If this whole game is like this… I mean I can't say it will be good, but it certainly will be an interesting experience.
"Stranger of Paradise: Final Fantasy Origin" Will launch on Playstation, Xbox and PC on the 18th of March, 2022
Sign up for our newsletter from the website.
Instagram: Go2GamesShop
Twitter: Go2Games
Youtube: Go2Games.com
Facebook: Go2Games.com
Store: Go2Games.com
Four Days Left