This writer hails from the era of Duck Hunt, the Game Gear, Dominik Diamond and Patrick Moore as the GamesMaster on Channel 4. Playing a bit of Actua Soccer on the PC or heading downstairs (and a few years earlier) for a bit of Teenage Mutant Ninja Turtles on my NES was one of the many things I could do to while away the hours until my mother, every bit the classic South Asian matriarch, would vehemently order me to bed. If, as a teenager approaching those first big life decisions, I had said to my parents that I wanted to go to Uni to study gaming – as in the design and creation of video games – this wouldn't have met with much satisfaction from neither them, nor from most other parents back in those days. Fast forward 25 years and we live in a world full of possibilities for young people who want to take their passion for gaming and forge a career in the world they love.
If you are reading this and are wondering where on earth you could study gaming, then the UK is a pretty good place to be looking. With over 200 institutions offering undergraduate courses and qualification on this island alone, finding the right fit for you and the subject specialty you want to pursue with top-class teaching isn't as daunting as you might think. See one of these courses through to the end and you'll have an internationally recognised qualification along together with a suite of transferable skills that'll have you ready for career lift-off, no matter which road you go down.
As is relatively standard here in Britain, undergraduate courses usually take around three years to complete and many of these degrees have partnerships with organisations and companies within the video gaming ecosystem, so in some cases, job progression happens straight out of graduation – or your degree is a four-year course with the third or fourth year spent working within the industry at a specified placement. Not only does this give you the best type of on-the-job work experience, it is also a great way to network and who knows where that might lead…
Different colleges and institutions will structure their courses in different ways, but the common denominator here, as with most courses, is that the modular study blueprint used in most universities means the course you choose will be flexible enough for you to select from a wide range of modules/subjects to study, so fear not – modules on eSports or mobile gaming will be just as possible to study next to the more business-oriented end of things. On top of all this, you will be making your bones in some of the best gaming laboratories going – this country is well-known for its tech learning spaces and the depth, variety and detail to which you can go studying in this area.
All courses offered across the country place huge importance on career skills – so alongside coding, design, theory and programming, you'll also be bestowed with the knowledge and tools to establish your own game design studio, which means a strong focus on sales and marketing. Look out also when you are searching for courses that are TIGA accredited. TIGA is the leading authority on video games in the UK. For TIGA accreditation, universities will have to be able to prove how many of their graduates have then gone on to work in the video games industry. What does this all mean? Well, if you graduate with a TIGA-accredited qualification, your chances of employment in the sector do increase.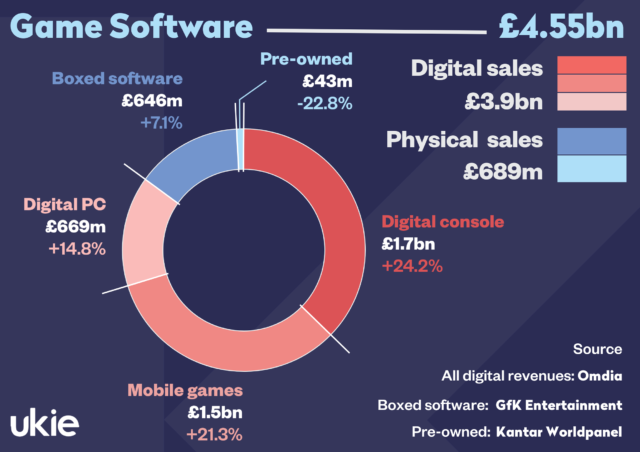 At £75bn, the global video games industry despite its constant changes and shifts IS a huge, worldwide and lucrative business. A qualification from a UK establishment, many of which have ties to the 2000 plus gaming companies, is a positive career move. The average salary per year for a UK-based game developer is around £42k. The industry itself is going through huge changes whether due to the pandemic or just due to those shifts that occur over time. One thing that hasn't shifted is its growing and obvious importance as an industry worth working in. As a keen gamer, a career move like this may or may not be the one for you. Some will jump into this arena and love it just the same whilst others can sometimes find their love and time for gaming diminished somewhat by moving into studying what they love doing in their spare time. This is just human nature and nothing to be worried about. However, if you feel that studying gaming and moving up through those levels is the next move to make, go grab it with both hands as it might be just about the best decision you are likely to make for a very long time.