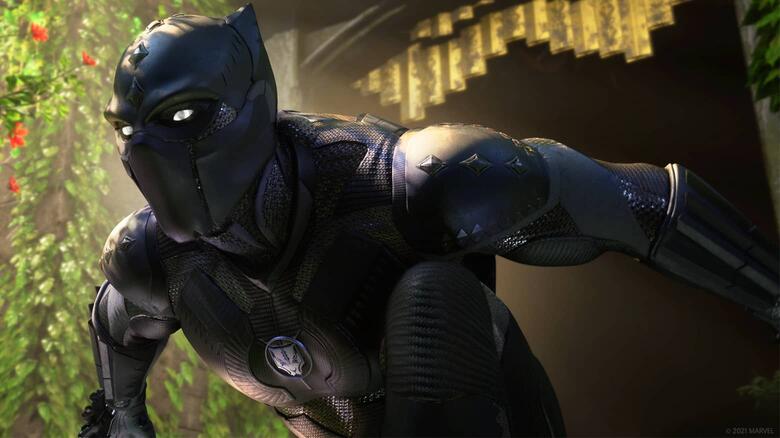 The highly-anticipated DLC for Marvel's Avengers drops in under 24 hours and there is now an insight into what we can expect
A familiar face is about to join Marvel's Avengers in ways fans have yet to experience him.
War for Wakanda DLC is the latest instalment that will be added to the action role-playing brawler video game. Developed by Crystal Dynamics and published by Square Enix, we shall also be reunited with the Black Panther himself, T'challa, voiced by Christopher Judge.
Comic Book Resources (CBR) spoke to the development team behind War for Wakanda, explaining what fans can expect from the DLC in terms of the gameplay and the characters involved.
War For Wakanda DLC
Hannah MacLeod, Writer, stated that the biggest thing the development team wanted to focus on was how T'Challa comes with an entire nation and go into depth with his character through that. She also mentions the team wanted to focus on how the characters fit into the overall story side of things with the Kree invasion (the main story arc in the DLC), and not just from a fan's point of view.
Scott Walters, Senior Designer, goes onto explain how T'Challa addition to Marvel's Avengers works with the rest of the Avengers and how they didn't want to make anyone underpowered or overpowered because, "at the end of the day, we want everyone to have fun regardless of the hero they pick."
T'Challa is going to be very much about buffing and debuffing both players and enemies alike. His skills of combat include; light combo, heavy combo, range attacks, and heroics. Walters goes onto describe if fans want to gain the most out of Black Panther, they will need to learn "the nuance of the skills, the rotation in which to apply them, and how to maintain all of those buffs and debuffs to be most effective."
Players will get to play as Black Panther as well as explore the Wakanda biome, a brand new biome that stands out from all the biome previously featured, due to being outside of the US, and features the "technological utopia blended with nature" fans see in the MCU adaptation.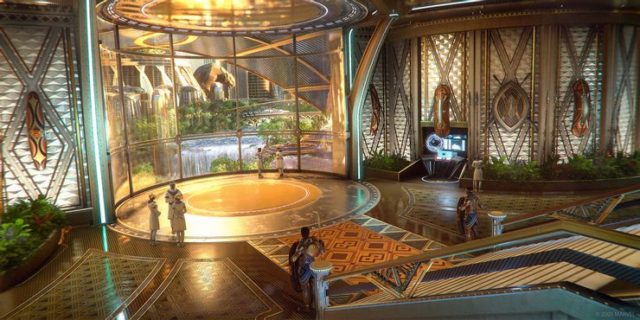 Also from the MCU adaption, we met Ulysses Klaue, who will be the main enemy for players to defeat but will see him in a new, unexplored light.
He was also really fun to tap into just in terms of his personal vendetta against Wakanda. It's so similar to T'Challa's backstory; they've both lost fathers to things that they consider unfair. It makes them almost alike enough to be dangerous, almost as if they're too similar to be in the same room without butting heads. It wasn't about just getting a big bad to punch; Klaue is someone who could say just the right things to make T'Challa snap. – Scott Walters, CBR.
Ulysses will be incredibly tech-savvy in the game with his sonic technology that the development team had fun creating a new damage type and a new enemy archetype. Players can expect to fight enemies with this sonic technology along with drones that will disorientate the player which you can tackle in solo or multiplayer.
A level of customisation can be expected for players with heroic upgrades and to the skills as well as through gear perks for players to tailor and fit T'Challa to fit their playstyle.
With the new War for Wakanda DLC attracting more Black Panther only fans, and this DLC being the latest instalment to a long campaign game, the development team wanted to make the campaign accessible to those playing the DLC by including the option to easily access it from the main menu. Fans that only want to play the War for Wakanda DLC can expect some spoilers from the main campaign but will be free to enjoy it for the DLC only nonetheless.
War for Wakanda DLC will be available on August 17 and added to Marvel's Avengers at no additional cost for PS4, PS5, Xbox One, Xbox Series X/S, Stadia and PC.
Go2Games are up for awards! If you enjoy our content, please find some time to vote for us here and here!
Sign up for our newsletter from the website.
Instagram: Go2GamesShop
Twitter: Go2Games
Youtube: Go2Games.com
Facebook: Go2Games.com