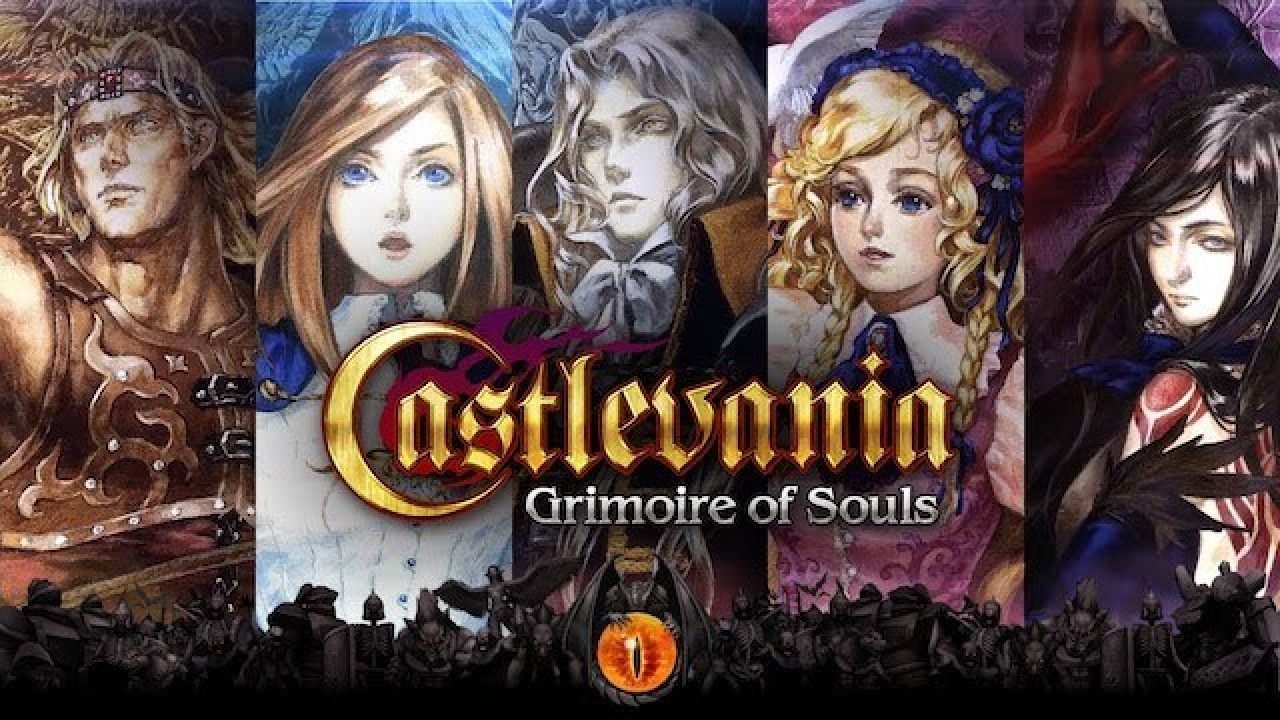 A previously scrapped Castlevania game is coming back to life exclusively to Apple Arcade
If you have been missing your Castlevania content after the last season of the adaptation aired on Netflix earlier this year, then you're in luck!
Konami will be releasing a previously scrapped mobile game, Castlevania: Grimoire of Souls, exclusively to Apple Arcade.
Castlevania: Grimoire of Souls
Set in a world after Dracula has been sealed away, the pages of a new story bringing together heroes of the past have begun to turn…
Castlevania: Grimoire of Souls was originally announced back in April 2018 and received a soft launch in Canada in September 2019, yet the mobile was discontinued before it reached any other region.
The mobile game is a classic full-fledged, side-scrolling 2D Castlevania style game with 60 stages for fans to enjoy. Players will have a selection of five characters they can play from previous Castlevania games, such as:
Simon Belmont (Castlevania)
Maria Renard (Rondo of Blood)
Alucard (Symphony of the Night)
Charlotte Aulin (Portrait of Ruin)
Shanoa (Order of Ecclesia)
Having the game on Apple Arcade will mean it will no longer feature in-app purchases, as the beauty of having games on Apple Arcade means users only need to pay the £4.99 monthly subscription fee in order to get full access to the arcade's catalogue, which has only just recently reached a grand total of 200 games.
Grimoire of Souls promises there will be a variety of equipment for players to collect as well as daily and weekly challenges, and additional playable characters to be added later on.
There's no release date set for when Grimoire of Souls arrives, but it's said to be out soon.
Coming Soon to Apple Arcade: @Castlevania: Grimoire of Souls

Slash your way through Dracula's army in the return of this beloved gothic fantasy series. Play as Alucard or other legendary characters as you take on the demonic horde.

To the castle: https://t.co/T2xTu3Nj8P pic.twitter.com/KwRAQWXWx8

— Apple Arcade (@AppleArcade) August 13, 2021
It is rumoured more Castlevania games are going to be resurrected fairly soon with this unannounced collection.
Go2Games are up for awards! If you enjoy our content, please find some time to vote for us here and here!
Sign up for our newsletter from the website.
Instagram: Go2GamesShop
Twitter: Go2Games
Youtube: Go2Games.com
Facebook: Go2Games.com