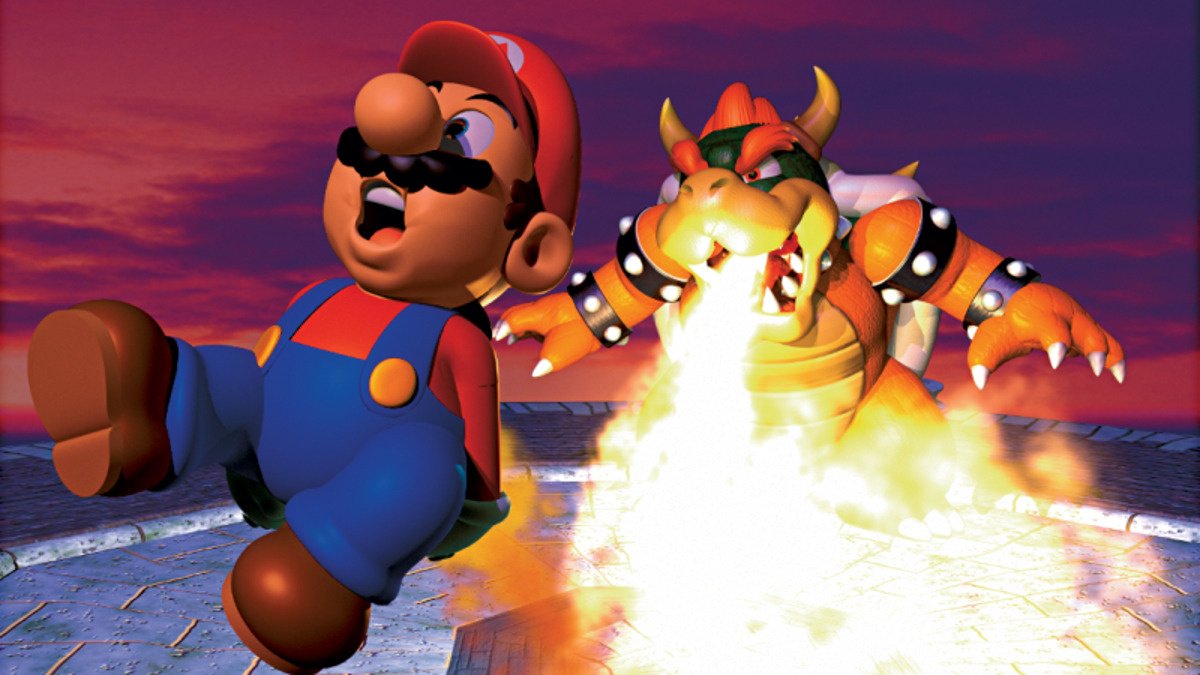 The 1996 game Super Mario 64 is a 3D platform game in which the player has to control the character Mario through various different courses. Each course is located within a different world, which the player must explore and discover the environment whilst trying to complete the course in that world.
It has recently come to the gaming communities attention that in Super Mario Switch Online, in Japan, players are getting the rumble-enhanced version of Super Mario 64, however the Western version does not. The new expansion pack for the switch online has recently become active which has also brought a selection of Nintendo 64 and Sega Mega drive/Genesis games to the switch, with an additional fee.
The Shindou Version
As well as SNES and NES collections, Japanese players get a different version of the app which contains the Japanese-language version of each game and also includes box art specific to that particular region. Following this, whilst the Japanese app shows the box art for the launch version of Super Mario 64. Despite this being the case, it has been recognised that players actually receive the Shindou version which was released in 1997.
The Shindou version, which is the version that players in Japan have access to, includes support from the Rumble Pak accessory, and since the Switch Online app also supports Rumble, Japanese players are able to enjoy the game with the rumble effect which is vibration.
As the Shindou version of the game was only ever released in Japan, players in North America and Europe only receive the standard launch version of Super Mario, therefore meaning that they are unable to ever play with the rumble effect. This is unfortunate because it is clear that playing the game with the vibrations would create a more enjoyable and entertaining experience for the players.
How can the Western society access this version?
Although, upon initial outlook this appears to be a disadvantage for the Western players, as they do not get to play with the rumble effect, it has been discovered that players can still obtain the Japanese version of the app with a straightforward workaround.
Players can create a second switch account which would be registered to Japan as their location and thereby access the Japanese eShop, where the free Nintendo 64 app can be downloaded. By then playing this game on their main account, their membership will still be recognised and they will will still be able to gain access to all the Japanese games, including the rumble-supported Super Mario 64.
You can purchase your own Nintendo Switch on our shop if you would like to try out either the normal or Shindou version of Super Mario 64.
Don't forget to follow us on all our social media and subscribe to our Youtube channel and newsletter.
Instagram: Go2GamesShop
Twitter: Go2Games
Youtube: Go2Games.com
Facebook: Go2Games.com
Store: Go2Games.com