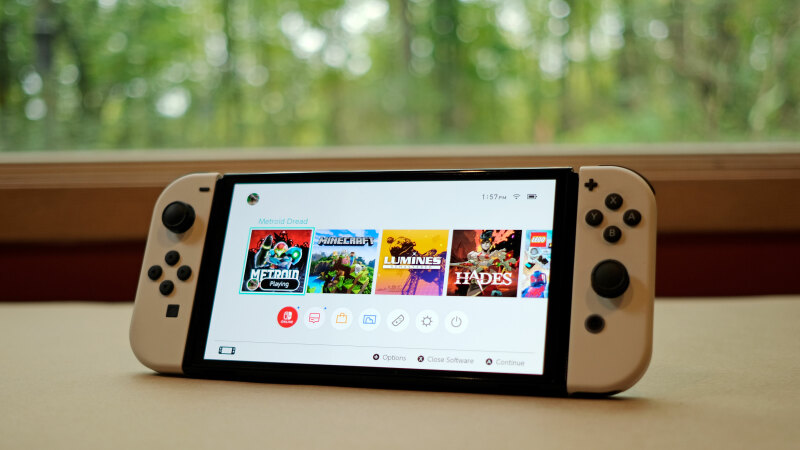 the switch is a gaming console that was built upon the legacy of the DS & 3DS line nothing is perfect now it has an update to make it closer to perfection.
According to Nintendo, the new version 14.1.1 update includes "general system stability improvements to enhance the user's experience."
while the official patch notes have not been released, a data miner by the name of oatmealdome reports that the latest switch update will also expand the list of systems list of banned words and update its an internal web browser
a much-requested feature that Nintendo has added which they call "groups", this allows the user to organize their software much easier on their switch home menu
alongside this a Game Boy and a Game Boy Advance emulator has also been leaked online, these emulators seamed to be made by Nintendo's NERD (Nintendo European Research & Development) team, which is based in France and often handles emulation software for official Nintendo products.
the emulator was presently dumped from the switch console suggesting there may be underway to include the classic handheld systems as part of Nintendo Switch Online
the leak also appears to have a list of 40 Game Boy Advanced games some Metroid Fusion, The Legend Of Zelda: The Minish Cap and some third party games such as Castlevania: Aria of Sorrow and Mega Man Battle Network 2.
as well as this early Tuesday Nintendo pushed forward the date for Xenoblade Chronicles 3 release date to july
Sign up for our newsletter from the website.
Instagram: Go2GamesShop
Twitter: Go2Games
Youtube: Go2Games.com
Facebook: Go2Games.com
Store: Go2Games.com