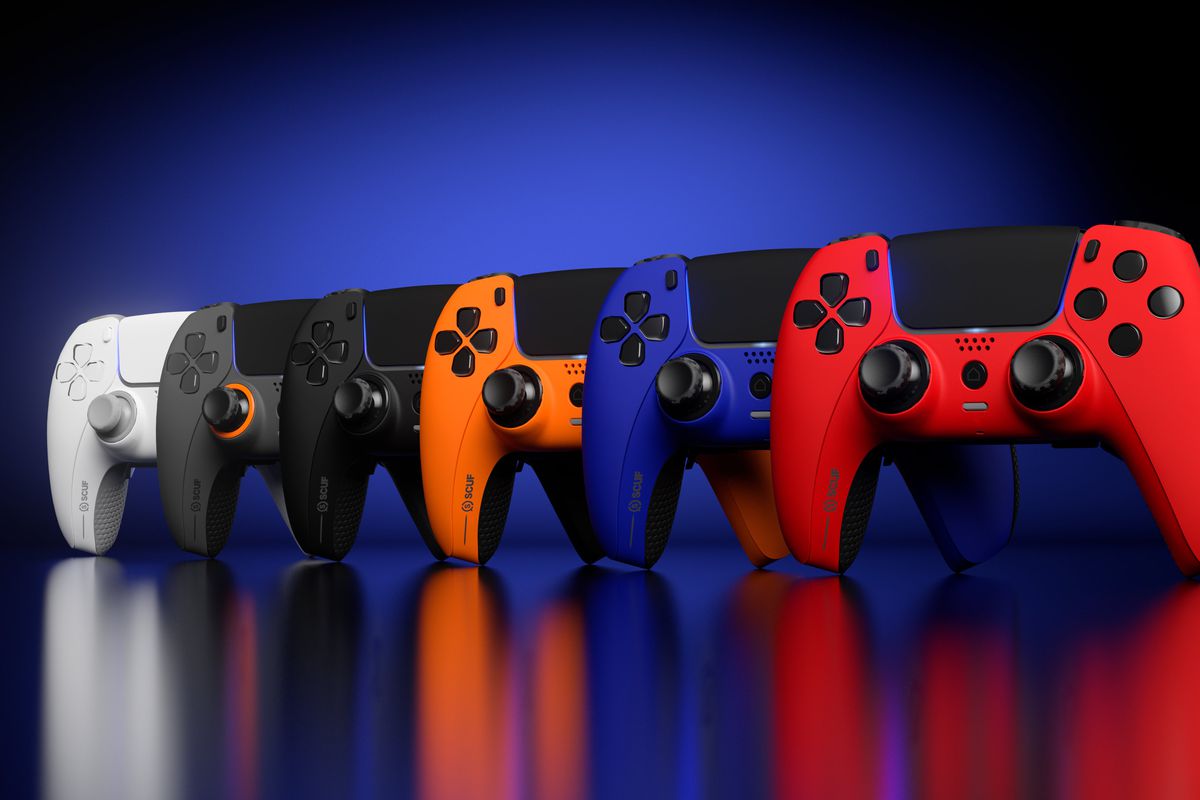 Scuf have delivered, ladies and gentlemen…
The updated DualSense controller is nothing short of spectacular. However, for players in the competitive scene, users will often want extra functionality; hence, the success of companies like Scuf which offer paddles on the back. Well, the first-ever third-party DualSense controller has now arrived. Scuf has introduced its new Reflex, Reflex Pro, and Reflex FPS controllers explicitly designed for the PS5.
On the surface, the Scuf Reflex looks nearly identical to the traditional DualSense, but plenty of small improvements are to be found. The biggest thing the Reflex line adds is a removable set of back control paddles. These rear paddles work similarly to those on the Xbox Elite Series 2, but you can reprogram or disable them on the fly via a small rubber button on the back of the controller.
The Reflex and Reflex Pro still feature Sony's adaptive triggers, but the Reflex FPS swaps them out for instant triggers that actuate with one tap similar to a mouse button.
You also get swappable thumbsticks on the Reflex, allowing you to change them out for extended, short, domed, and concave options. The faceplate trim around the thumbsticks is also removable if you want to swap colours.
Speaking of colours, the Reflex line will be available in white, grey, black, orange, navy blue, and red. However, only the black version will be available at launch, with more colourways released in the next few weeks and months.
It's worth noting that technically the Scuf Reflex isn't the first non-Sony PS5 controller to hit the market – custom shops HexGaming and AimControllers both have launched customized DualSense variants already but this is the first major company to launch its own PS5 controller thus far. Here's hoping other manufacturers like Astro will follow suit and bring ertmore options to the market.
In other news, October and November have seen some big next-gen titles released, including Call of Duty: Vanguard, Battlefield 2042, FIFA 22, Far Cry 6, and Left 4 Dead's spiritual successor, Back 4 Blood. You can purchase all of these titles, as well as pre-ordering the Halo Infinite Campaign, Elden Ring and any other games from our Go2Games website.
To keep updated with the shop activities and weekly competitions, follow Go2Games on social media:
Instagram: Go2Gamesshop
Twitter: Go2Games
YouTube: Go2games.com