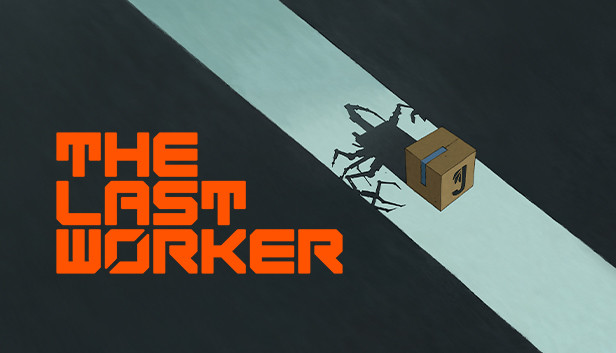 The VR game that is being played in Venice's VR competitive lineup includes a star-studded cast
It was announced back in April that The Last Worker, a VR first-person dystopian narrative adventure created by VR company Wolf & Wood and published by Wired Productions, will be played at Venice Film Festival this year as part of the festival's competitive lineup, and now, the voice cast has finally been announced.
The VR game is set to release in 2022 and it is the only video game being played at the Venice Film Festival.
The Last Worker
The Last Worker is directed and produced by Jörg Tittel and puts the players in the body of Kurt, the last human worker in a fulfilment centre. Kurt has dedicated his life to Jüngle Corporation and hasn't seen the outside world in 25 years, but when a group of activists ask him to help dismantle Jüngle from the inside, he faces unexpected consequences. The game mixes 2D animation with immersive 3D beautifully and is said to be inspired by the work of Judge Dredd comic artist, Mike McMahon.
The cast is lead by Jason Isaacs (Harry Potter), Olafur Darri Olafsson (True Detective), Clare-Hope Ashitey (Children of Men), and David Hewlett (The Shape of Water). Isaacs and Olafsson have previously had experience with voice acting in video games and video games adaptations like Isaacs voicing in both Castlevania: Lords of the Shadow and the respective Netflix tv show, and Olafsson lent his voice in Assassin's Creed: Valhalla, yet Ashitey and Hewlett haven't been credited as a voice in a video game previously. It is said over 200 pages of dialogue has been recorded with the cast.
The Last Worker felt entirely unlike every game I've played or been a part of. The characters were human and complicated and funny, the story was poignant and personal and, yes, the game-playing was addictive and fun. All round, it felt fresh, creative and original. When was the last time you had a helper bot from Liverpool?! The creator, Jorg, is a risk-taking nerd of the highest order. – Jason Isaacs, Variety.
Only the first chapter of the game is being played at Venice this week, yet Tittel says the full game is expected to have its world premiere at the Tribeca or South by Southwest film festival. The director also expressed how it is "truly beautiful the world's longest film festival is celebrating the future of storytelling" by showing the VR game in its lineup.
The Last Worker will be released in 2022 on Oculus Quest, Steam VR, PS5, Xbox Series X/S, Switch, and PC.
Grab these voucher codes for our website for some discounts! Offers must end tomorrow!
Use BACK2SCHOOL – For 5% off all Pixie Crew stock!
Use MOON10 – For 10% off Harvest Moon: One World (Switch)
Use CODMW5 – For 5% off COD Modern Warfare (Xbox One)
Use TOON5 – For 5% off Splatoon 2 (Switch)