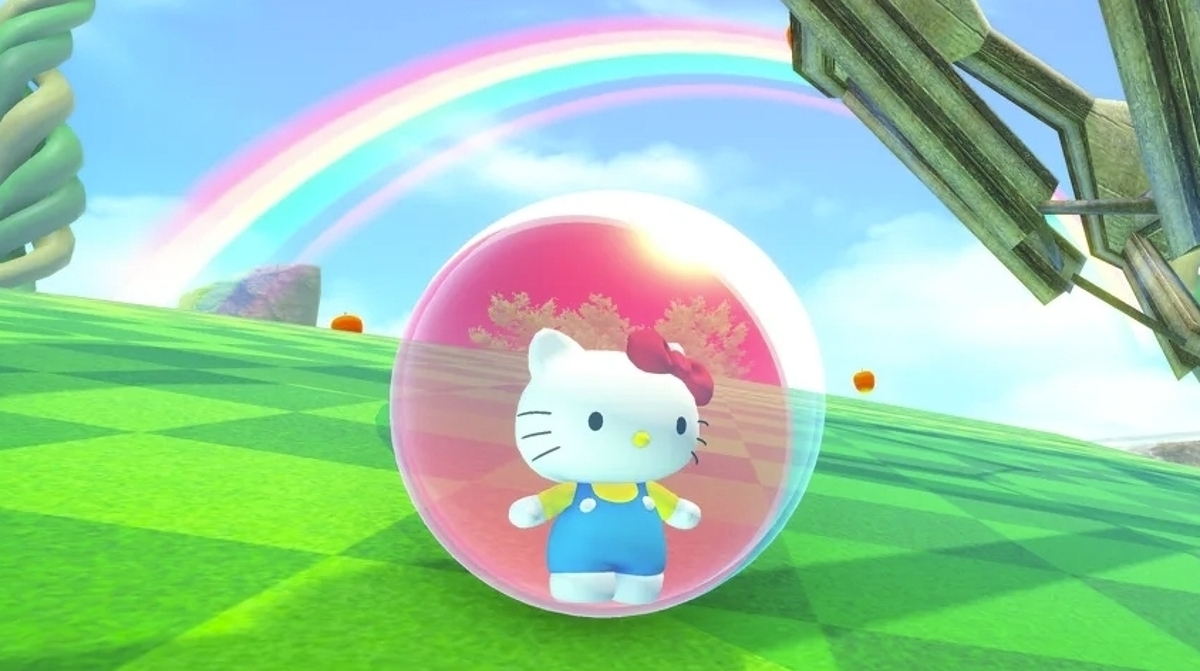 The Sanrio character will be available to purchase on the game's release date
Everybody's favourite Japanese character from Sanrio (after Gudetama of course) Hello Kitty is joining everybody's favourite upcoming arcade platform game, Super Monkey Ball: Banana Mania. 
SEGA announced the news that Hello Kitty is going to be released as part of the planned premium DLC for the 20th anniversary game of the Super Monkey Ball series when the game launches on October 5th.
Hello Kitty x Super Monkey Ball
Super Monkey Ball: Banana Mania was announced back in June and is the enhanced remaster of the previous Super Monkey Ball games, Super Monkey Ball, Super Monkey Ball 2 and Super Monkey Ball Deluxe that will be performing on the same engine as Super Monkey Ball: Banana Blitz HD, to celebrate the series' 20th anniversary.
The adorable Sanrio character will be joining Persona's Morgana as part of the premium DLC, alongside the already confirmed unlockable characters in the game that includes Yakuza's Kazuma Kiryu, Jet Set Radio's Beat, and Sonic and Tails. SEGA has also announced there will be character skins based on classic SEGA consoles available on DLC, including Dreamcast, Game Gear, and Saturn.
SEGA has previously teased there are plans to bring several iconic guest characters to Banana Mania so more characters could be announced before the game is released on October 5th.
Hello Kitty will be available for $4.99 (roughly £3.49) to purchase and Super Monkey Ball: Banana Mania will be available on PS4, PS5, Xbox One, Xbox Series X/S, Switch, and PC.
Grab these voucher codes for our website for some discounts! Offers must end tomorrow!
Use BACK2SCHOOL – For 5% off all Pixie Crew stock!
Use MOON10 – For 10% off Harvest Moon: One World (Switch)
Use CODMW5 – For 5% off COD Modern Warfare (Xbox One)
Use TOON5 – For 5% off Splatoon 2 (Switch)