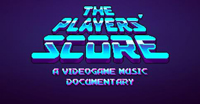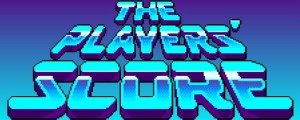 The Player's Score: A Video Game Music Documentary
"Have you ever paused a game just to hear the music play?"
At last! Now THIS is a huge passion of mine.. Who is with me?!
A documentary about the impact on video game music, both cultural and personal (and aptly named The Player's Score), has managed to reach it's Kickstarter funding goal of $24,000 three days before their end date! Well done to them! This funding milestone happened on Tuesday.
A group of independent film makers and students, who are the film's producers, really want to capture the vast phenomenon of video game music from the likes of well known composers, cover bands and chiptune artists. "Have you ever paused a game just to hear the music play?" is a line stated on the project's Kickstarter page.
A couple of the artists lined up so far are composers such as Austin Wintory (who composed for Journey) and Jake Kaufman (who composed for Shovel Knight). Star Bomb and The Megas, who are cover bands, are also lined up for the project.
The Player's Score, which is set to be released sometime in the Spring of 2015, will be given out to those who pledge $20 or more to the project. It's also not the only video game music documentary out there.. Beep: A Documentary History of Video Game Music and Sound has also been successful recently and funded by Kickstarter.
You can watch a fraction of the final film on our 'Exciting Game Trailers' playlist on YouTube HERE.
Get pledging, one and all!