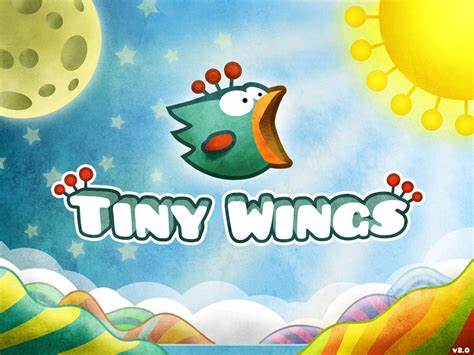 Tiny Wings 2011
The game Tiny Wings was first released in February 2011 by a German game developer. After its release, it quickly became the top-grossing game in the App Store from the end of February to early March in 2011. The app was voted the best iPhone game in 2011. It has also sold at least 10.5 million copies to iPhone and Apple users.
The aim of the game in this app is to tap your screen in order to make the bird fly up and down hills. The main skill required in this game is a persons hand-eye co ordination as you must tap the screen in order to keep the sun from catching up with the bird and letting the sun set before you have reached the next island. This game has been played for the last 10 years across the iPhone owner community but as of recently, Andreas Illiger (developer of Tiny Wings) has announced on twitter that it will be released on another platform on Friday.
Release Date
After over a decade of being released on the App Store the hit iPhone game is finally being released on Apple Arcade. Therefore, subscribers can look forward to the game arriving on the subscription service this Friday 15th October 2021.
Tiny Wings fans were teased a month ago when Andreas Illiger posted a tweet on Twitter stating that Tiny Wings would be 'landing soon' on the Apple Arcade, although we were never informed of an actual set release date for the big event. However, now, it has been confirmed that the big day shall take place on the 15th October. In addition to this, it can be noted that the release date for Tiny Wings is only a few days before Apple will likely announce a number of new products.
As for Tiny wings, players will be able to play the game on iPhone iPad and Apple TV. From the rising excitement amongst fans of the game, it appears that on this release date, the game will cause as much stir and excitement as it did on its original release date.
Also, those players who have the game on an iPad, will be able to experience a split screen multiplayer adventure, as well as support from iCloud meaning that you will be able to sync games and move from device to device just as you do.
Don't forget to follow us on all our social media and subscribe to our Youtube channel and newsletter.
Instagram: Go2GamesShop
Twitter: Go2Games
Youtube: Go2Games.com
Facebook: Go2Games.com
Store: Go2Games.com