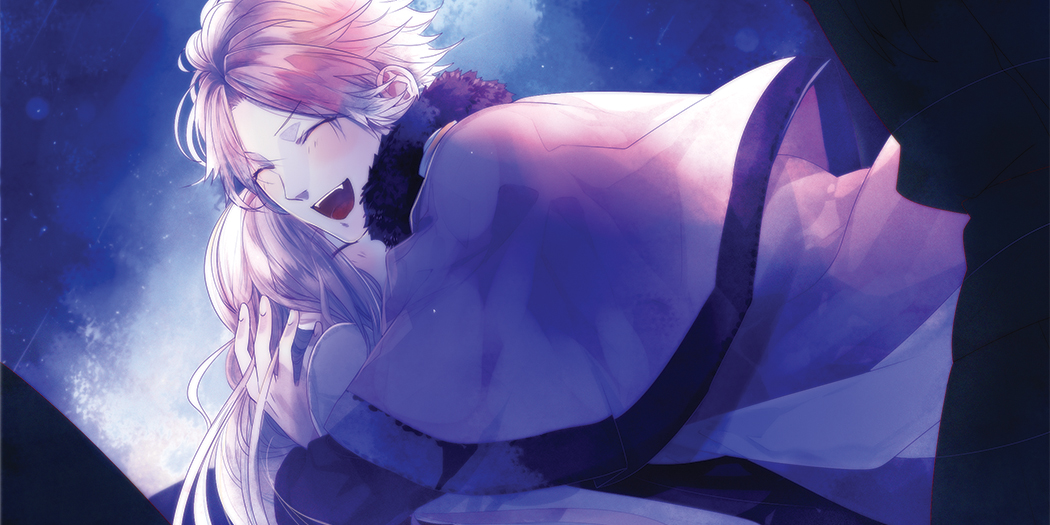 Not everyone is fortunate enough to have a date on Valentine's day – but fear not, I've got your back with ten awesome otome game recommendations that will dissolve your loneliness in a flash. I mean, who needs a boyfriend when you can have six in one game?
This list is of paid otome games only – ones you can binge as much as you like! While there are some great free titles you can play on your mobile, a Valentine's night in calls for something binge-able.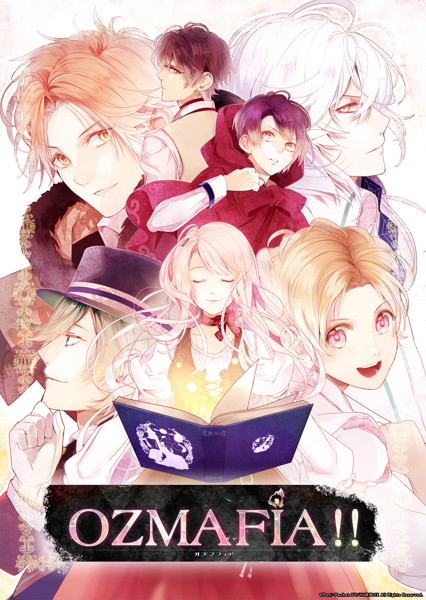 1. Ozmafia!!
I'm starting off the list with my all-time favourite otome game, Ozmafia!! by Otomate. This is the most romantic game on the list by far, with a huge roster of love interests to romance and plenty of fluff. But don't be fooled – there's more to this game than meets the eye. If you manage to complete every ending in this game, you'll be rewarded with a fantastic secret end that changes your perception of many of the game's characters.
For the ultimate sweetness and a classically romantic ending, I recommend pursuing (my favourite) Caramia this Valentine's day.
Available to play on PC, purchasable from Steam.
2. Amnesia: Memories
Amnesia by Idea Factory is a fascinating, romantic otome by Idea Factory where you play as an amnesiac girl trying to navigate her life and reclaim her memories. On the surface, it's just a fun romance game. But as you unwind mysteries, you'll find a darker tale of parallel worlds lies beneath the surface.
Available to play on PC, Mobile, and PS Vita.
3. Steam Prison
Steam Prison by HuneX has one of the best MCs on the list, who takes a very active role in the story (unlike a lot of otome MCs). Play as Cyrus Tistella (or rename her to your liking) and help her clear her name when she is wrongly accused of her parents' murder. Unearth wider conspiracies as you pursue romance on the way.
Available to play on PC. Coming to Switch.
4. 7'sCarlet
Here's another slightly spooky one for you, also by Otomate. Play as (yet another) amnesiac on her journey to the remote town of Okunezato to find her missing brother. Take caution, a dangerous revenant is on the hunt. The selection of love interests you can pursue range from sweet to slightly-psycho… so, regardless of your tastes there's something for everyone here.
Available to play on PC and PS Vita.
5. Collar x Malice
This is more of a detective story than a romance, but honestly – the romance is still pretty good. The cherry on the sundae, if you will. If you enjoy otome games that aren't 100% focused around the love interest and pack a bit more of a story punch, then this otome by Aksys is the perfect game for you.
Available for Nintendo Switch, right here in the Go2Games store!

6. Nameless
If you're familiar with the phenomenon that is Mystic Messenger, you may or may not have heard of this game. It's also by Cheritz, and features a story in which a lonely girl's ball-jointed-doll collection comes to life. The story is great, and the characters are all-around solid as well. My only complaint is that I wasn't able to romance the MC's two gorgeous best friends.
Available for PC, from Steam.
7. Bad Apple Wars
If you're a fan of the afterlife school trope (hello, Angel Beats!, one of the greatest anime of all time?), you'll love this otome game. Join the Bad Apples and fight against the corrupt school and its bogus rules. The characters are extremely loveable, and Alma is forever engraved in my memory for his string-wielding action and non-sensical ab-shirt situation.
Available only for PS Vita.
8. Piofiore: Fated Memories
Yet another Mafia-themed otome game. This one also comes from Idea Factory, and features a town in the south of Italy called 'Burlone'. The game takes place shortly after the First World War, when the MC finds herself targeted by one of these organisations, but why?
Available for the Nintendo Switch from the Go2Games store!
9. Code: Realize
The Code: Realize series is a steampunk-laden otome classic. If you want romance and entrigue, Aksys are here to deliver.
Check out the series instalments available at the Go2Games store.
10. Bu$tafellows
What is it with otome and crime stories these days? Not that I'm complaining. Finally, a new developer makes the list: eXtend. The art and voice acting are gorgeous, and if that isn't enough to convince you alone – this otome has reached acclaim in Japan for its thrilling story.
Sign up for our newsletter from the website.
Instagram: Go2GamesShop
Twitter: Go2Games
Youtube: Go2Games.com
Facebook: Go2Games.com
Store: Go2Games.com