Ubisoft, the game company behind many successful series (Assassin's Creed, Watch Dogs, Far Cry, For Honor, The Division and more) has recently had details leaked regarding it's upcoming pirate game, Skull and Bones… I apologise to English teachers everywhere for subjecting you to a bracketed statement that large. Let's get back into the news!
Tom Henderson, a known reliable source regarding leaked information in the gaming community, stated here that the game will have the player start off their epic high-seas siege from a humble raft. As the game progresses, the player can then upgrade to a fishing boat. Perform enough quests and find enough resources to boost your in-game reputation (like in Red Dead Redeption 2), then you'll be dripping with enough scallywag swagger from your adventures to earn a pirate ship.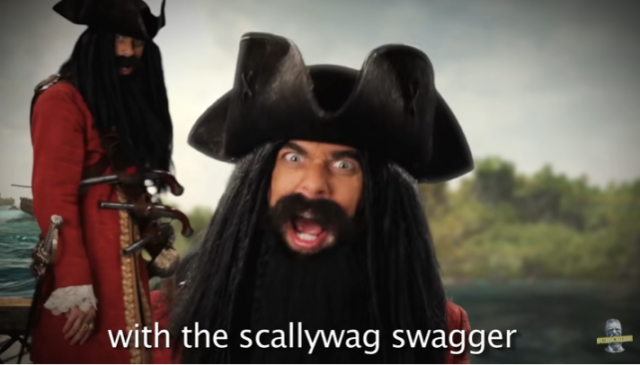 In addition to completing jobs, doing cargo runs and general swashbucklery, your in-game reputation will also be partly determined by how much money you have. On that note, it would be neat to see a sort of gang-pirate-feud challenge option in the game if that's what that mechanic is leading to. Like, let's say over the game, you go from two doubloons to 69 Hope Diamonds and a packet of crisps, only for your newfound wealth to result in a hitherto unseen captain of a rival crew challenging you to a duel over the booty you accrued. That would be cool.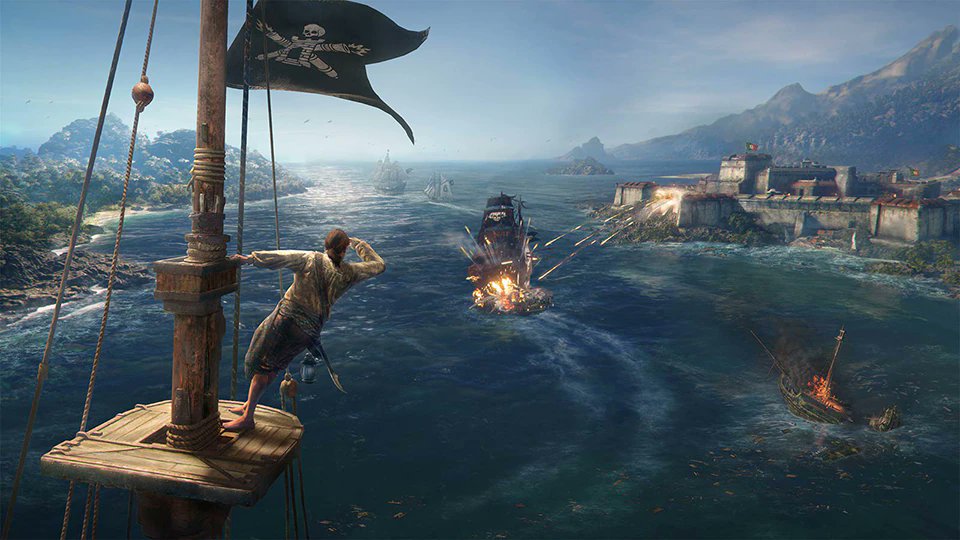 Can't just rely on your riches if you don't have the smarts to back it up though, as the ability to make certain ships will be based on whether you have acquired the blueprints and necessary crafting materials to make them. Some of said blueprints are unique to specific locations in the game, so be sure to compare and contrast what's available to you once you get enough for a new ship.
In-game ships come in three types (implying that you could own more than one?): Cargo, Combat and Exploration. So, no prizes for guessing which is best for what. Ships are also distinguished by size-based tiers. We only know of small, medium and large. Maybe we'll get a super-sized ship capable of penetrating lesser ones with a light tap from it's phallic-sculpted mast.
You can also upgrade your ship's armor and other stats alongside visual customization of the sails and wheels (and hopefully other traits if this turns out to be true)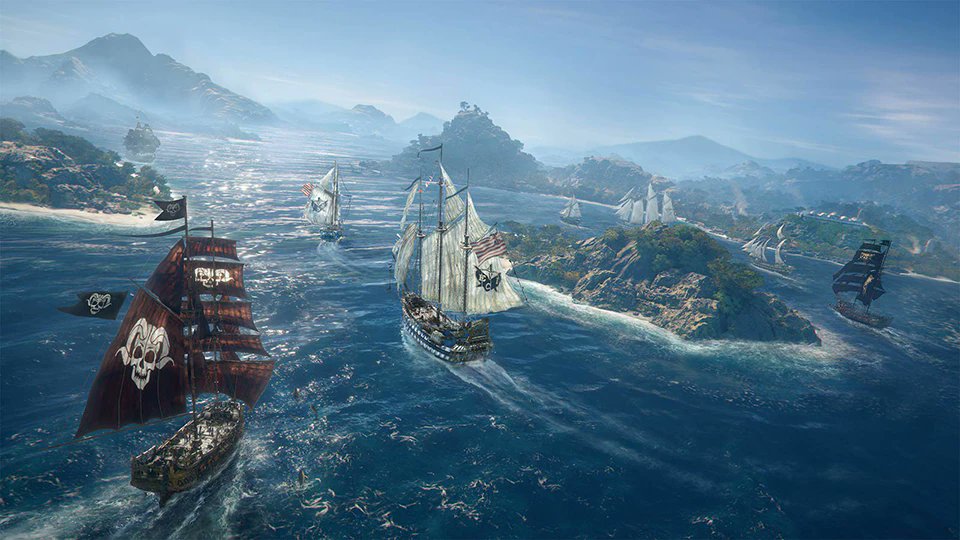 The various in-game pirate havens don't seem to have any parkour or combat elements, so it's likely they'll either function as mini hub worlds for shopping and/or story-important locations for a likely single-player campaign.
The game was originally announced in E3 2017 with a cinematic trailer, originally scheduled for a 2018 release. In 2020, Ubisoft claimed the game would be "pursuing a new direction" with the game, correlating with Creative Director Elisabeth Pellen's statement that the company had "dreamt of something bigger" with an approximated 2021 release. Since May of this year, Ubisoft has confirmed an April 2022 release, so fingers crossed that all this time and effort pays off in the end.
Ubisoft Singapore (the lead branch in charge of Skull and Bones) had also been under investigation for sexual harassment and discrimination charges, which luckily saw Hughues Ricour lose his job as managing director, though the company's keeping him employed in another role is… Ethically undesirable, to use parliamentary language.
It's likely the investigation and change of management had some impact on Skull and Bones' delay, but hopefully the changes haven't compromised the artistic vision negatively and those who have suffered during their time working for Ubisoft should be heavily compensated for what they had to go through.
Sign up for our newsletter from the website.
Instagram: Go2GamesShop
Twitter: Go2Games
Youtube: Go2Games.com
Facebook: Go2Games.com