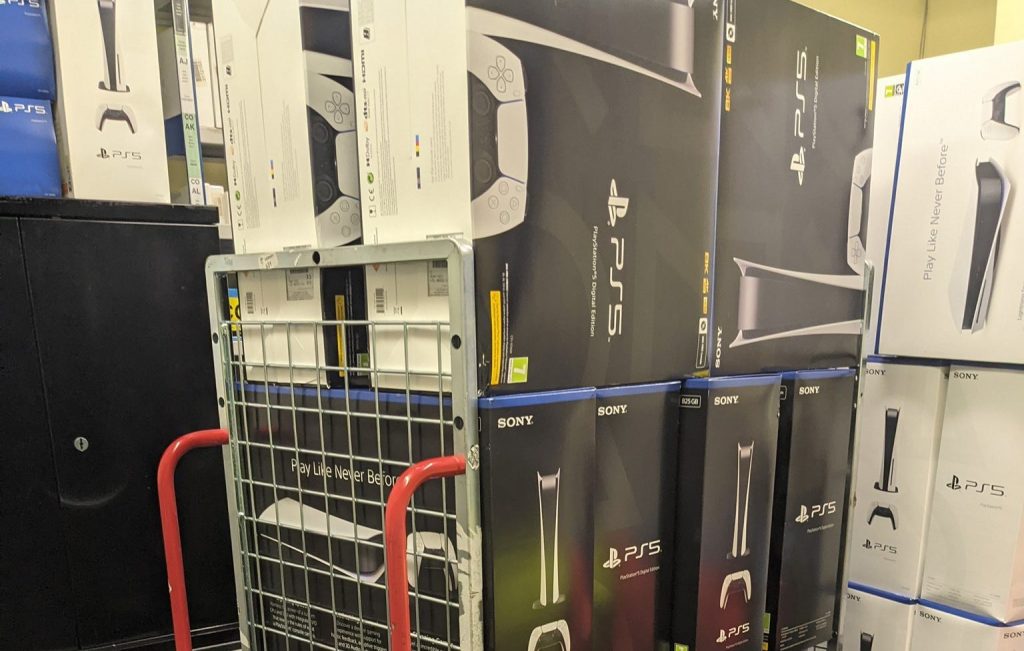 PlayStation 5 game sales surge again following a console restock. According to Gfk data published by GI.biz, games such as Spider-Man: Miles Morales and Demon's Souls had a dramatic rise in sales. Spider-Man: Miles Morales climbed eight positions to No.4 in the official chart with a huge 264% sales increase, while PS5 exclusive Demon's Souls rose 401%, achieving No.17 in the chart.
The increase in PS5 console sales indicate that the general public were able to purchase the consoles, without scalpers obtaining most of the stock. UK retailer Game told VGC that they would prohibit multiple consoles being purchased by one customer, in hopes of hindering scalpers.
Over 270,000 boxed games were sold last week which was a rise of 44% from the week previously. A game that also increased in sales was Super Mario 3D world + Browser's Fury, with sales tripling on the Wii U original. Super Mario 3D world + Browser's Fury stands at the No.1 game in the UK chart.
GI notes that the most recent Mario's UK launch was the third biggest on the Nintendo Switch, coming in front of the 2D games Super Mario Maker 2 and New Super Mario Bros U Deluxe, although falls behind the 3D games Odyssey and 3D All-Stars.
Another popular game released this week is Bandai Namco's Little Nightmares 2, achieving No.7 in the chart. The game was sold on multiple devices, with the most popular being sold on PS4 with 43% of sales.